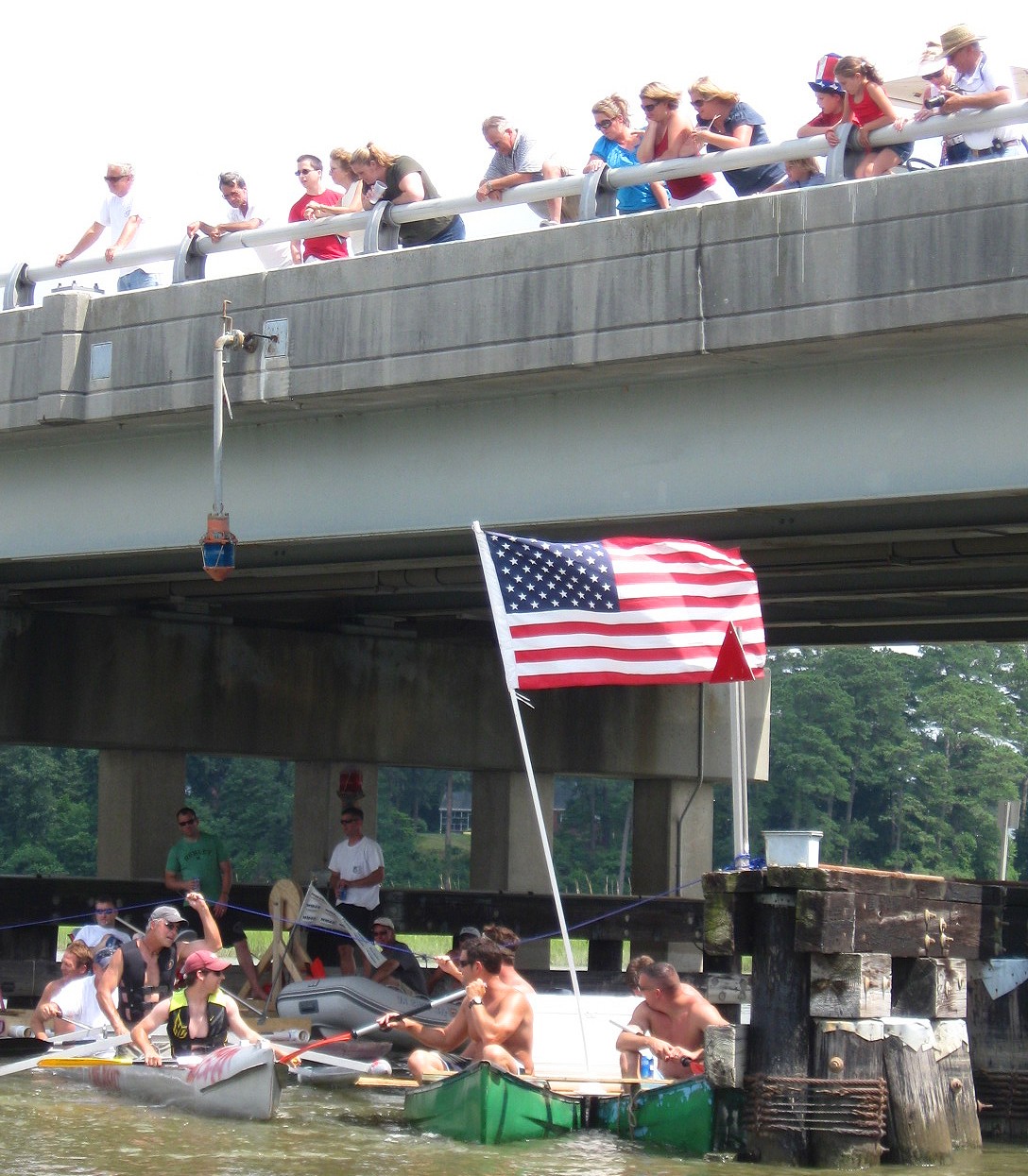 The Pagan River Raft Race is an iconic Smithfield event taking place each Summer at the Smithfield Station. The best viewing is from the bridge, but why not sign up and create your own raft with family and friends?
The Raft Race is part of Smithfield's Sweet Summertime Celebration – a weekend full of fun taking place June 28 – 30 in downtown Smithfield.
Sign up for one of two categories:
1. Huck Finn – Homemade floating vessel – no previous floating device
2. Modified – Any existing floating hull modified so the original hull is not apparent or visible
All entrants will race in their respective category. Then, the first place winners of each
category, including juniors, will race each other, for the title of "King/Queen of the Creek". The final winner will add their name to the Raft Race winners plaque on display at the Smithfield Station. Additional prizes for various categories will be provided and based on the race committees official judgement of worthiness.
Rules:
1. Raft MUST be manually powered.
2. BE CREATIVE & HAVE FUN. The more OUTRAGEOUS, the better!
3. Do not worry; the Coast Guard will be there to assist anyone who sinks.
PRIZES WILL BE AWARDED TO MORE THAN JUST THE RACE WINNERS!!
Get your team together…friends, coworkers, neighbors, and get down to this awesome event! All proceeds for this event will be benefit the Pagan River KEEP Foundation's mission to increase knowledge,educational opportunities, enjoyment & pride of the Pagan River and its surrounding waterways.
For more information contact Randy Pack at randy.pack@smithfieldstation.com or at 757-620-7700
2019 RAFT RACE APPLICATION & INFORMATION