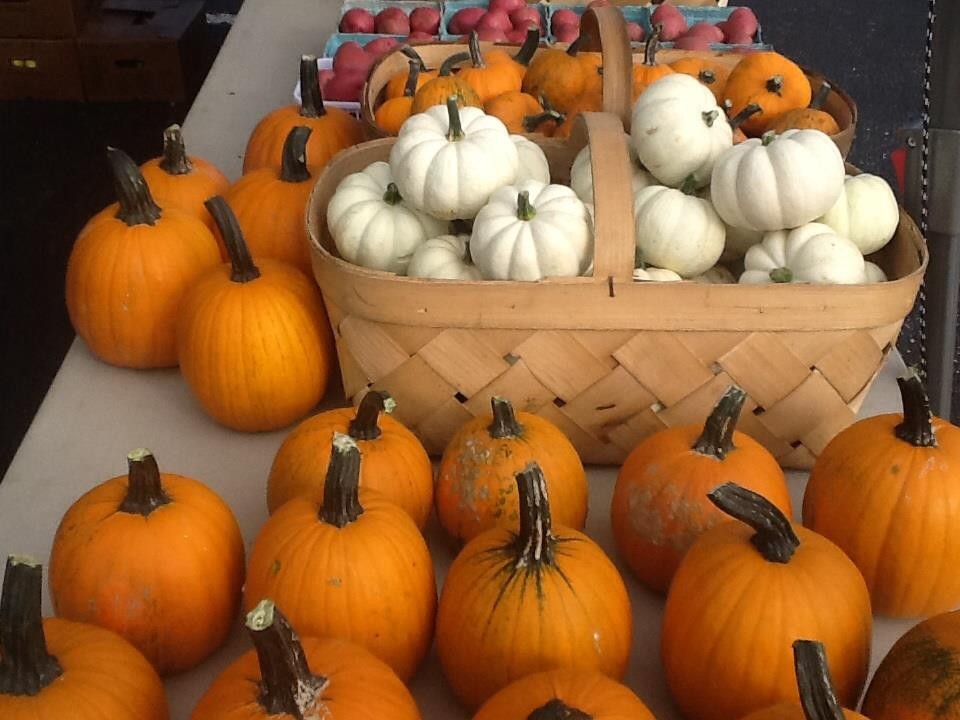 HALLOWEEN EVENTS in Smithfield & Isle of Wight
Don't miss any of the fun this Halloween season!
Smithfield Farmers Market
Our award-winning continues each Saturday from 9 - noon through the end of October at the Bank of Southside VA parking lot on Main Street featuring fresh produce, baked goods, artisan crafts and live music! Come in costume to our special Halloween Market on Oct. 30 and enjoy trick or treating among the vendors.
Scarecrow Stroll
Downtown merchants will get into the spirit of the season with our Scarecrow Stroll running October 15 – 31. Quirky and creative scarecrows will be on display at our downtown shops, restaurants, and galleries. Vote for your favorite to be entered in a drawing to win one of two great prizes! Age 21+: An overnight stay and a bottle of wine at the Smithfield Inn. Under 21: A $25 gift certificate to the Smithfield Ice Cream Parlor.
Halloween in the Park
Isle of Wight Parks & Recreation will be offering a safe alternative on Saturday, October 16 from 5 - 7 p.m. at Carrollton Nike Park. Join us for FREE family-friendly fun featuring a petting zoo, Trunk or Treating, face painting and more! Do you dare take the Zombie Escape Haunted Trail? Try it from 7 until 9 p.m., $5 per person (ages 8+).

Halloween Story Walk
Children will also enjoy our Story Walk from October 18 - 31 along Hayden's Lane. Smithfield Library will display pages along the lane from the children's story book "The Little Old Lady Who Was Not Afraid Of Anything" by author Linda Williams. Pick up a "Passport" at the Visitor Center (319 Main Street) with instructions. When the StoryWalk™ is completed turn in your passport to the Smithfield Library for a surprise treat!

Historic Ghost Walk
Are you brave enough? Sponsored by the 1750 Isle of Wight Courthouse the Ghost Walk will be held on Friday & Saturday, October 22 & 23 from 6:30 – 9:30 p.m. Adults are $10, children 6-12 are $5, and children under 6 are free. Tickets are now on sale and going fast at the Visitor's Center at 319 Main Street. (Cash/checks only, no cards)
Witches Night Out
Participating downtown merchants will hold their popular Witches Night Out on Thursday, October 28 from 5 – 7:30 p.m. Put on your favorite black hat and fly to town for bewitching food and drink, deals and store promos. Stop by the Smithfield Inn that night to see the Pumpkin Carriage! Rides available from 5 - 8 p.m. $15.00 per person. And be sure to watch for Witches Paddling the Pagan that night!

Ham-o-Ween in Downtown Smithfield
Of course, the season finale is Halloween night in Downtown Smithfield." Held on Sunday, October 31 from 5 - 7 p.m. It's time to hit the streets where downtown businesses will offer buckets of treats, followed by a Costume Contest on The Smithfield Times gazebo stage. Judging begins at 5:30 p.m. Safe Trick or Treat is sponsored each year by downtown merchants, The Smithfield Times, the Smithfield Police Department and the businesses and residents of downtown Smithfield. A town ordinance restricts trick-or-treating to children age 12 and under.

There are even more great events listed on our website! How about a Bird Walk at Windsor Castle Park, a Duel Reenactment at the Isle of Wight Courthouse via Facebook Live, an art exhibit at the Arts Center @319, Open Mic Night and free guided tours of our local historic attractions? More details on our Events Page.

Holiday Open House Weekend...Coming November 6 & 7!