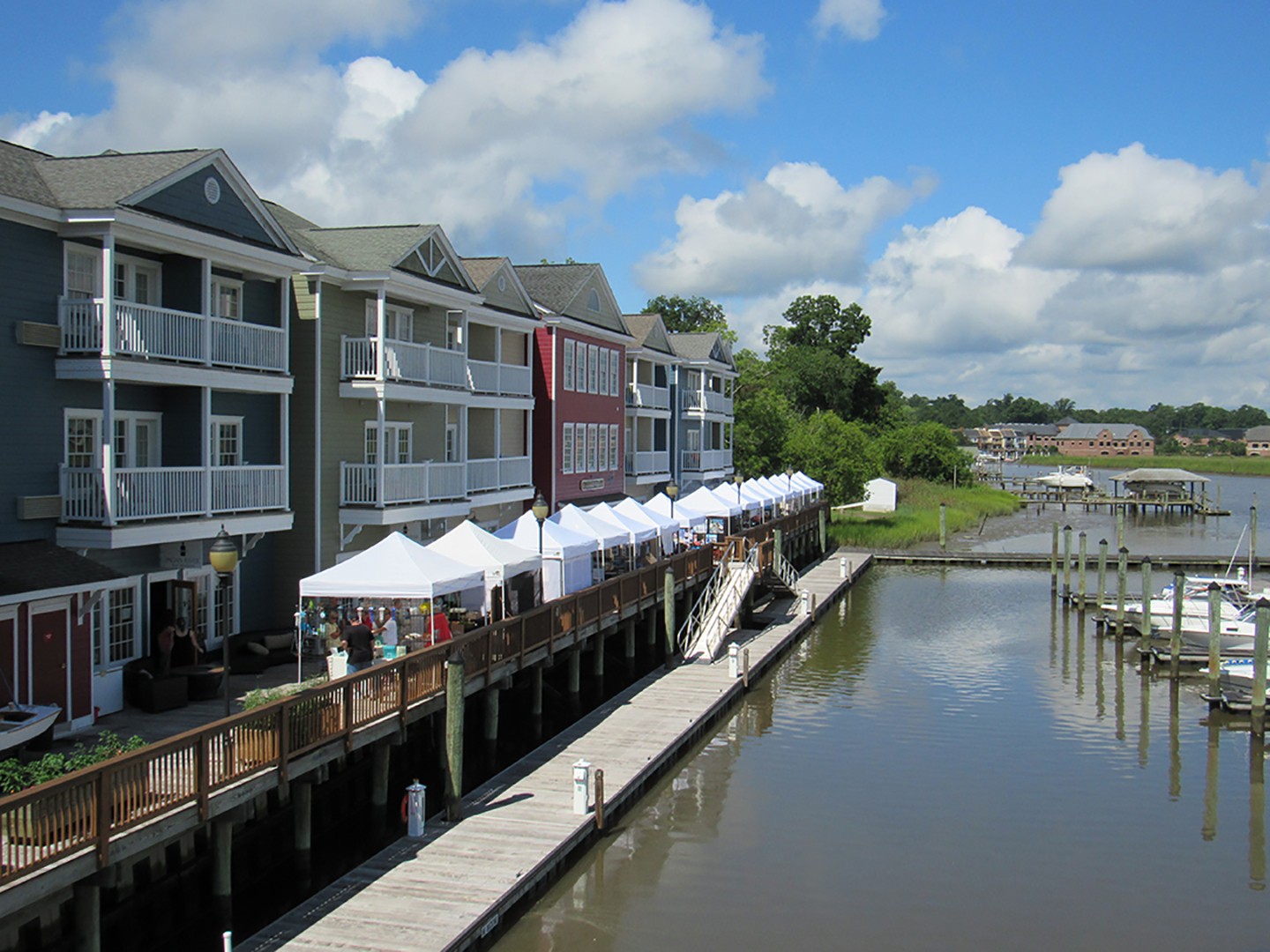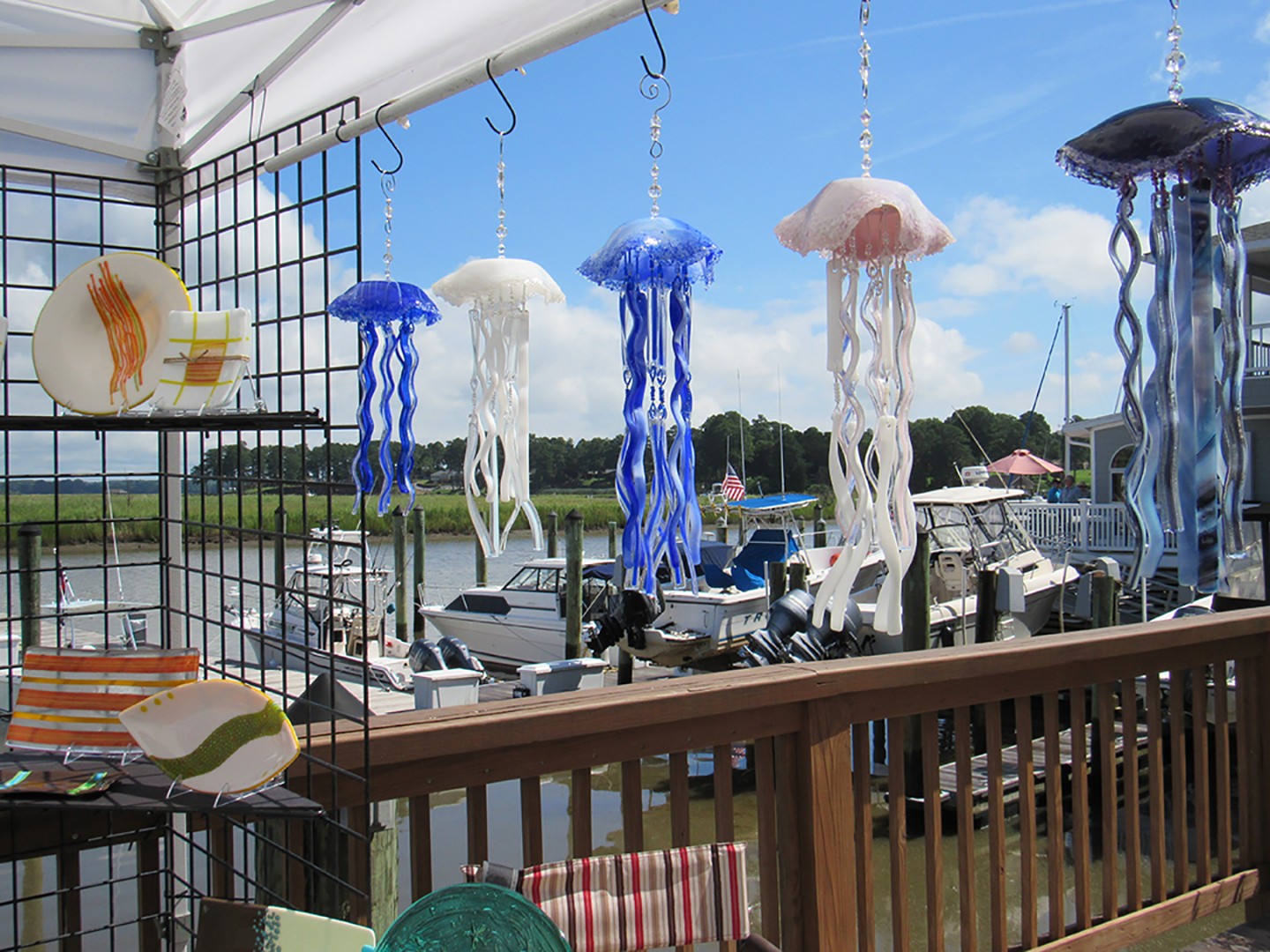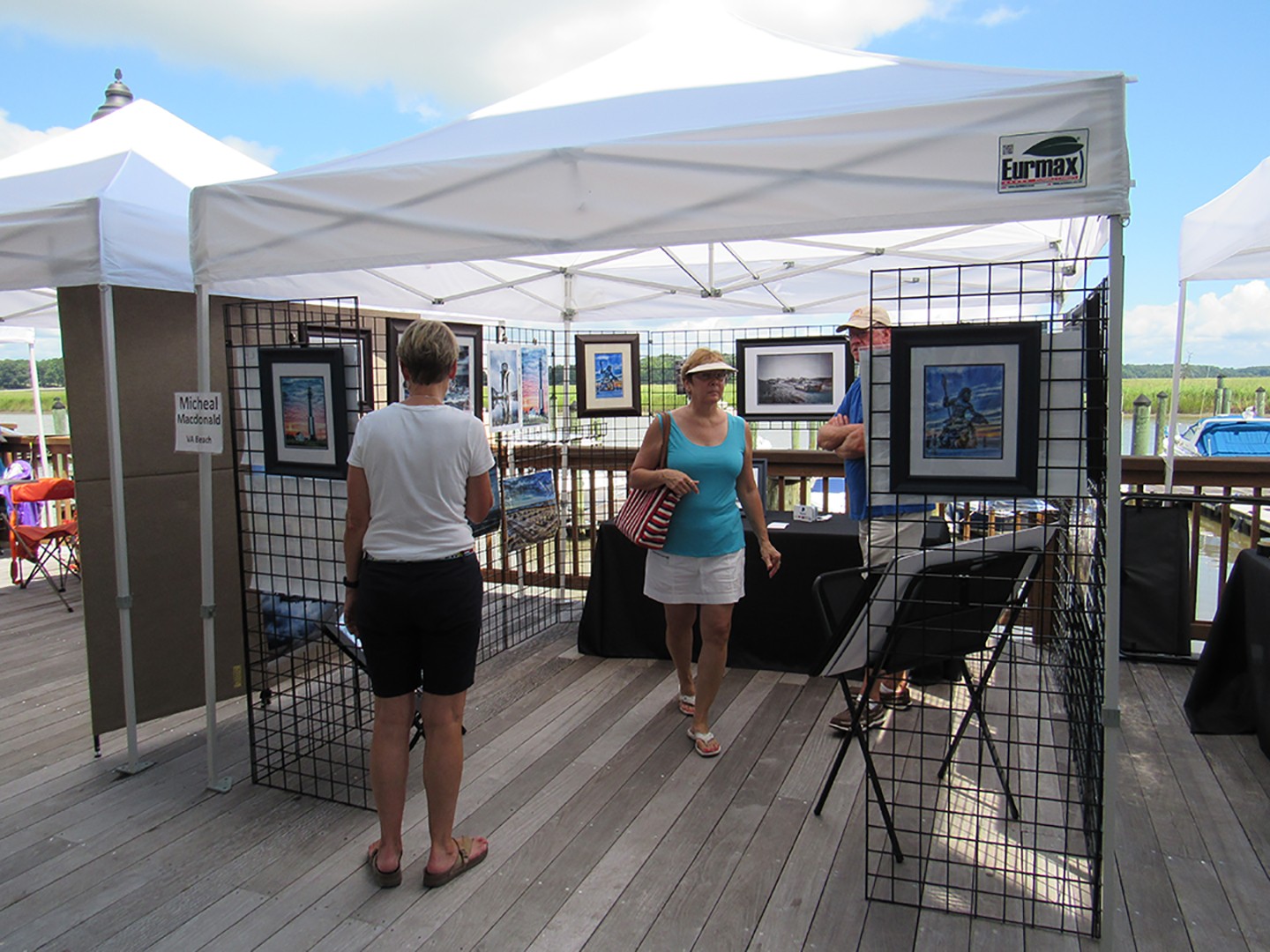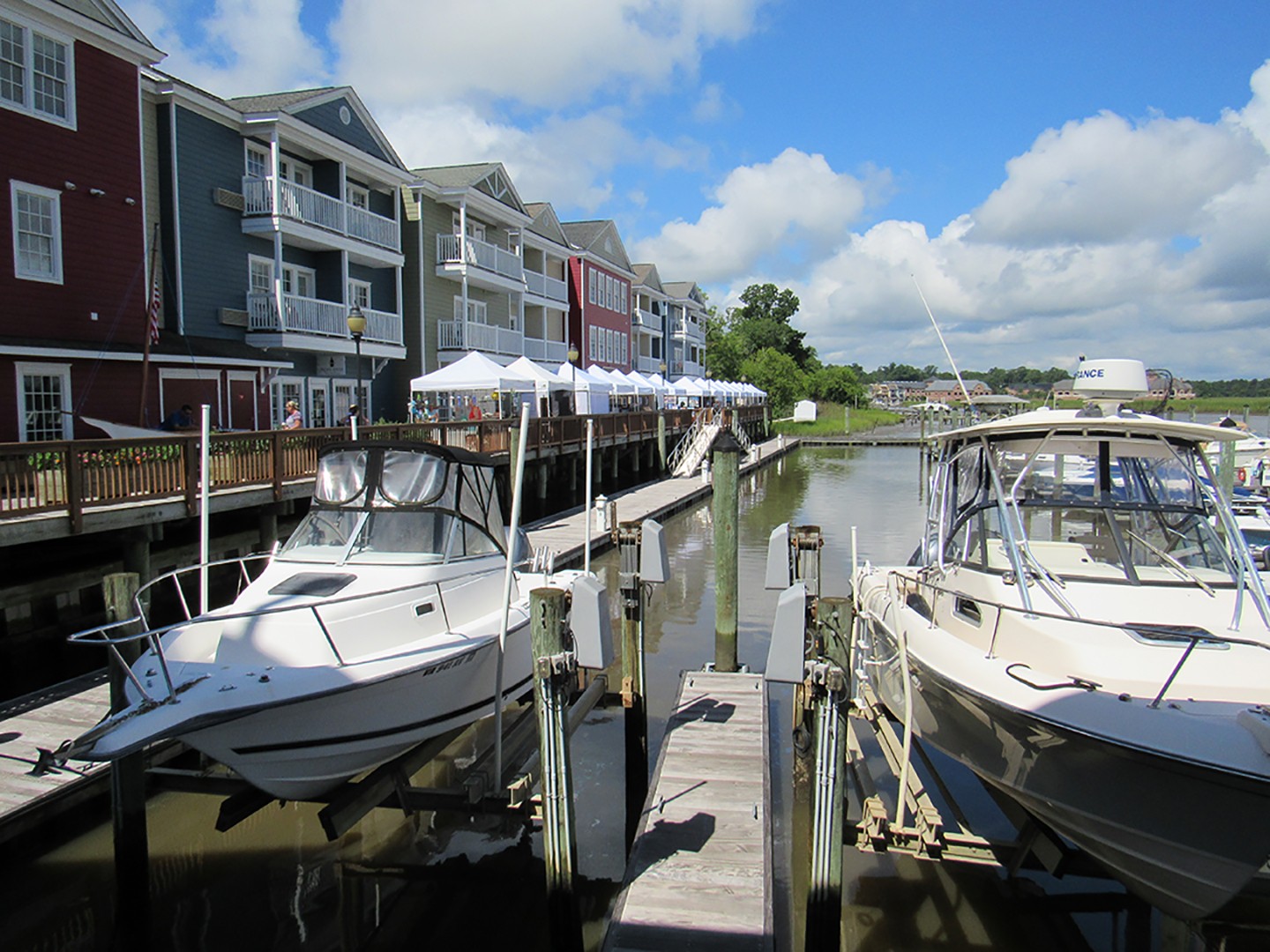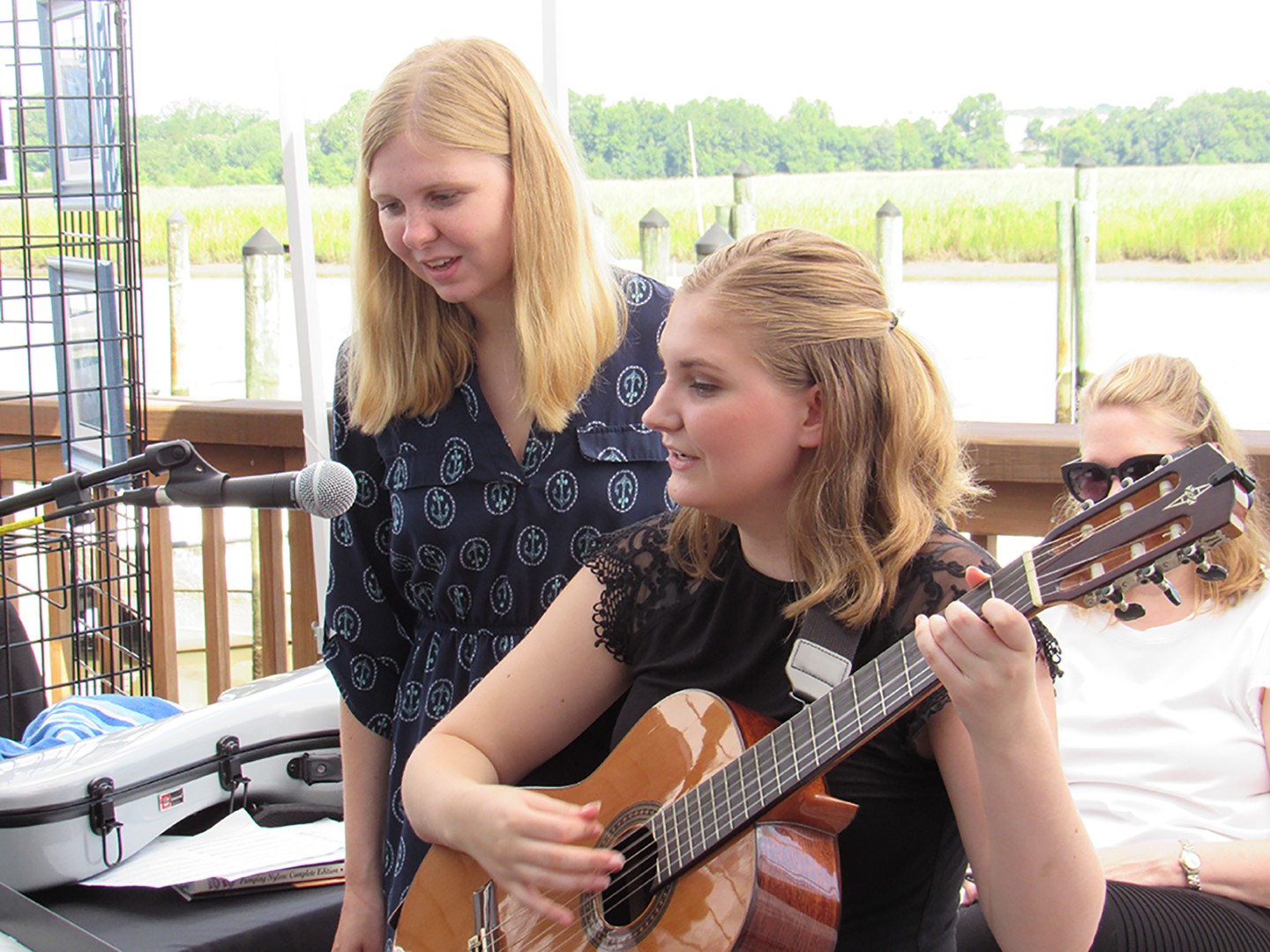 Join us for our 2nd Annual Boardwalk HeART Show to be held Saturday, August 3 on the boardwalk at the Smithfield Station Shoppes overlooking the Pagan River from 9:00 a.m. to 3:00 p.m. in scenic downtown Smithfield.
This juried boutique-style art show will feature 14 Virginia artists, plus several member artists from the Isle of Wight Arts League. Cash prizes will be awarded to the top three artists and the show will feature a variety of media. Guitarist Lillemor Eng will entertain, wine tastings will be available at Pagan River Wine Merchants, and cookies and cupcakes will be available for sale from The Cake House.
FREE shuttles will be running throughout the day from the Station and from two parking lots downtown. Free admission.
Featured Artists: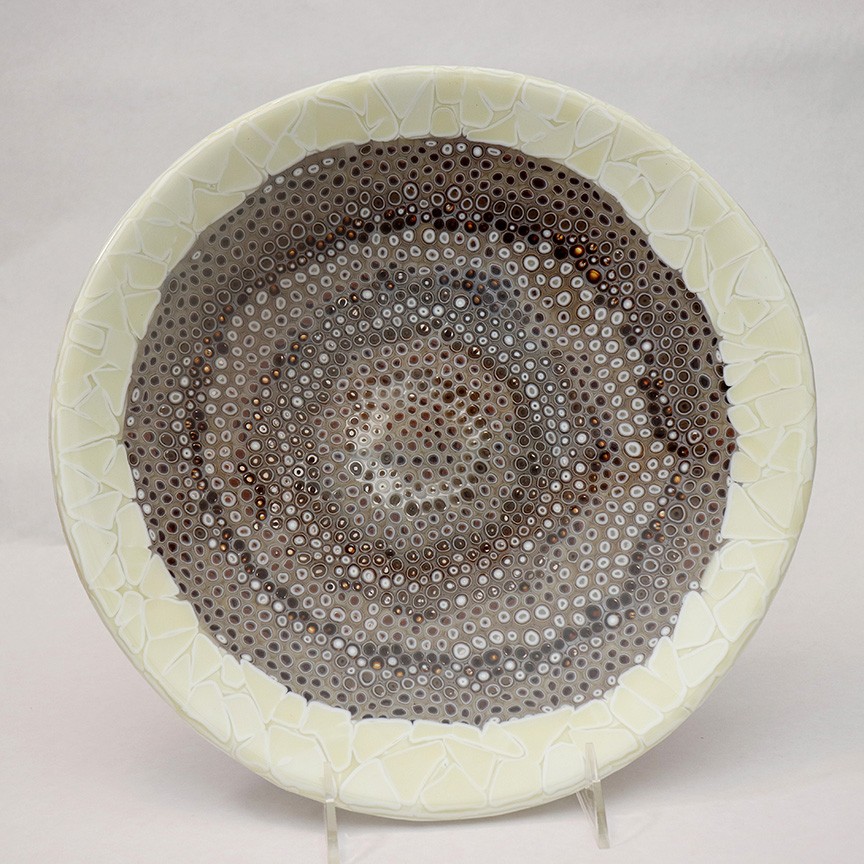 Jill Beard,Virginia Beach, VA
All of Jill's work is created in glass – mainly fused glass and inspired by nature. Jill grew up at the beach, so the water and its environment have influenced her work significantly. She studied photography at Tidewater Community College in Portsmouth. Her work has been featured in many shows including, most recently, the Art Festival at Brookgreen Gardens, in Pawleys Island, South Carolina, The Steel Pier Surf Art Expo, in Virginia Beach, Art on the Square in Williamsburg, and the Sensational Spring Art Festival in Norfolk.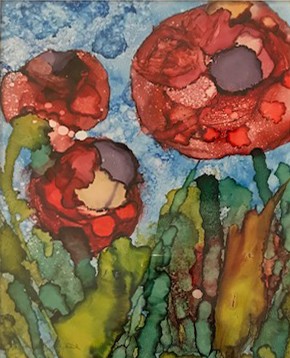 Tammy Burgett, Smithfield, VA
Tammy's mother was an artist who worked in charcoal, pastels, oil, and acrylic, with oils being her preferred medium. Tammy remembers watching her paint and being mesmerized as she brought her vision to life on the canvas. Tammy started painting seven years ago as a way of coping with the "unexpected and unpleasant things" life threw her way. Painting was a way for her to escape and focus on something happy for a while. Tammy took some classes and experimented on her own before deciding to focus on using alcohol ink after attending a class in North Carolina and falling in love with the color and unexpected nature of the inks.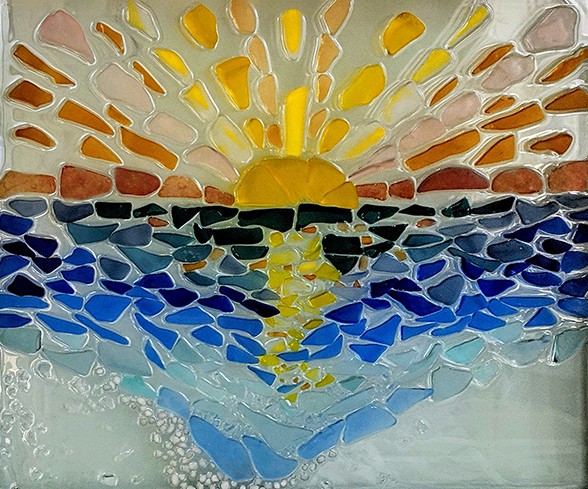 Ann Carille, Virginia Beach, VA
Ann's unique works are constructed mostly from recycled, reclaimed or scavenged materials. Ann loves to use vintage window sashes, repurposed picture frames, vintage or discarded glass, found sea-glass, driftwood, shells, scavenged wood, discarded pallets, Spanish moss etc. She often describes what she does as putting together a puzzle that without quite knowing what the picture is until it's finished. As Ann describes her process,"I thrill in taking a shipping pallet and breaking it down and creating lovely wall hanging art pieces that retain the patina of the wood, and also bring in an element of nature, mostly the sea, to be a piece of art that works well in homes in our coastal area."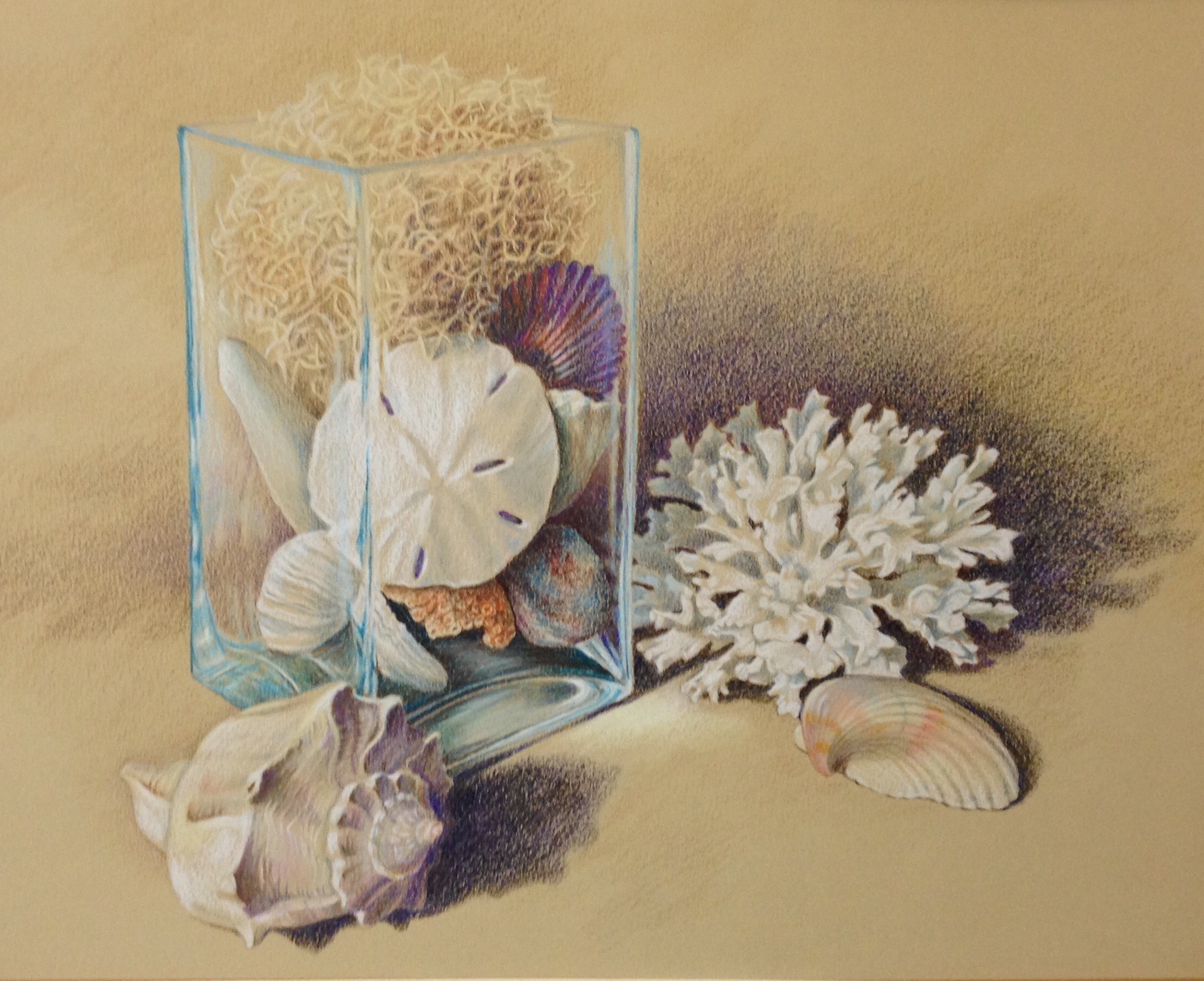 Laurie Elder, Yorktown, VA
With her husband serving in the Air Force for 22 years, Laurie and her family moved frequently, which she considered a wonderful opportunity for the experiences and exposure to the art and history of so many different places. Laurie also had the opportunity to teach various art courses, and worked as the Director of the Commercial Art Department at a business college in Omaha, Nebraska. When the family lived in England Laurie created pen-and-ink drawings of many of the picturesque churches, marketplaces, and cottages of the English countryside, and showed them at the annual bazaars in their village of Mildenhall. In the years following, Laurie has worked mostly for commission, but has recently returned to concentrating on her own expression in art. She works in color pencil and watercolor, and delights in creating detailed perspectives of ordinary subjects that speak to her.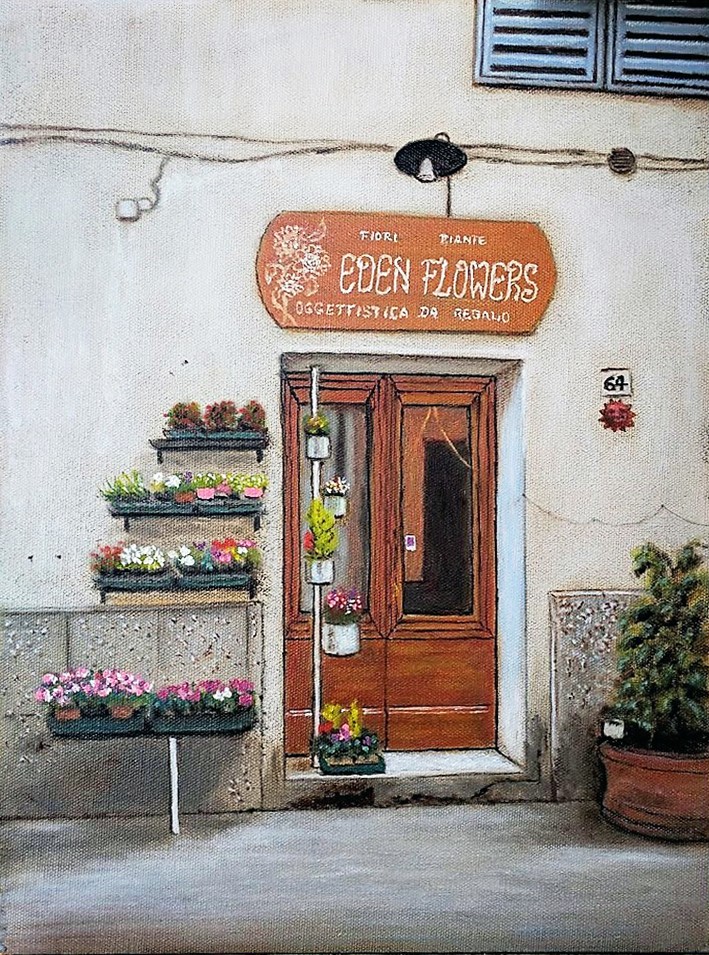 Kimberly Holland, Smithfield, VA
Kimberly was raised in Alabama and Arkansas, in a home where most everyone knew how to paint; from her grandmother to her siblings. As Kimberly describes it,"It just felt like the most natural thing to do while growing up." While living in Colorado in 2000, she was encouraged by her sister to dabble in watercolor painting and revisit her passion for art. She found once more, the release and calm she had experienced as a child. After moving to Smithfield in 2007, and taking watercolor classes for a few years with Sheila Gwaltney, she expanded to oil based paints with Stephanie Zaleski, in 2014. Her love of the ocean, Italy, children, architecture and animals are represented in her works. She has spent the last year completing several commissioned oil paintings.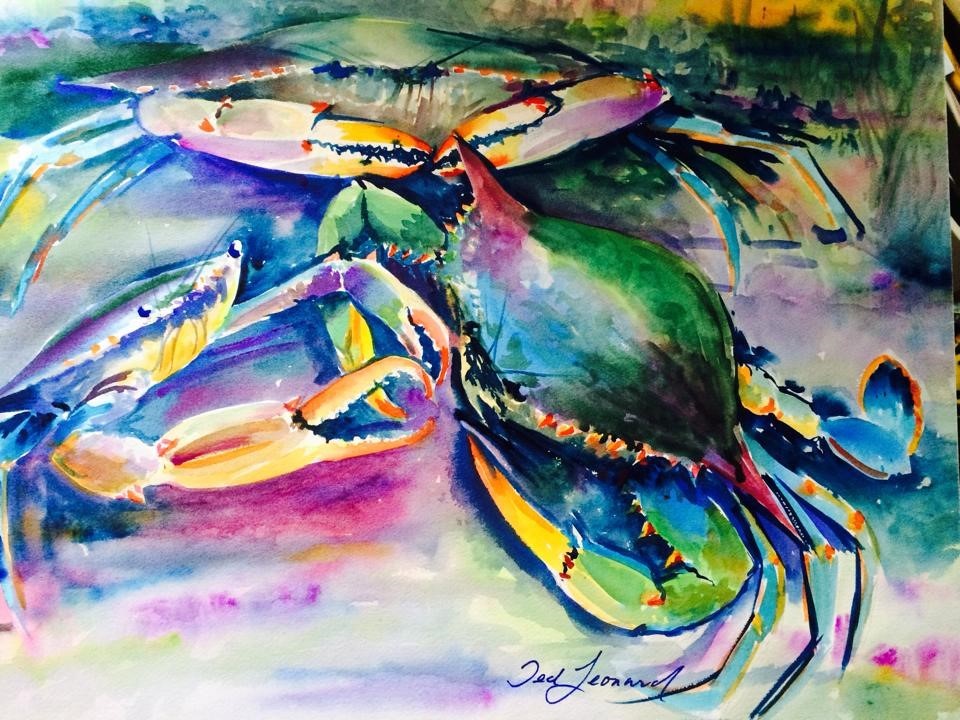 Ted Leonard, Smithfield, VA
Ted has shown his work most recently at Current Reflections Fine Arts Gallery on the Eastern Shore of Virginia. He sums up his life philosophy as, "What happens to the water happens to the people." Unknown, and "Trout don't live in ugly places." Some fly fisherman.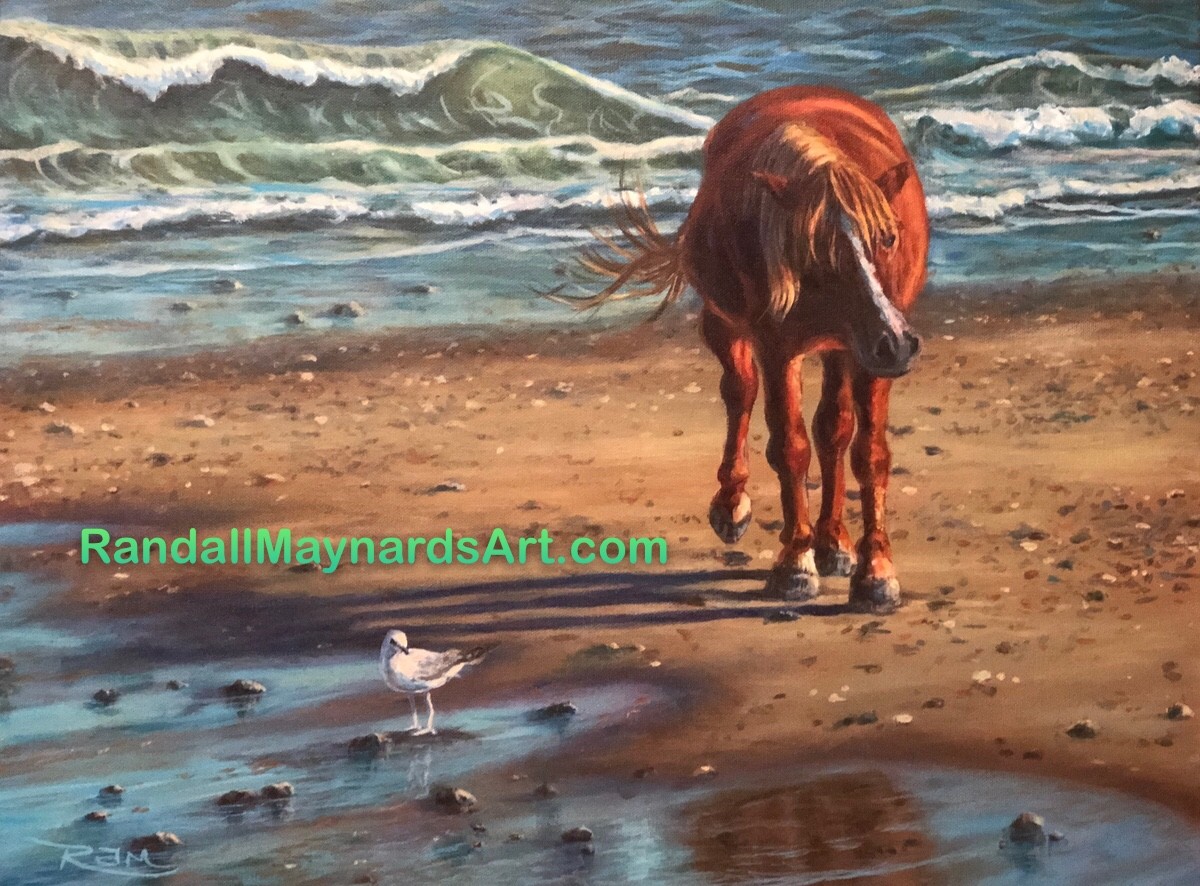 Randall Maynard, Chesapeake, VA
Randall describes himself as "primarily" a self-taught fine artist. Having family members who were full-time fine artists helped introduce and nurture his love for art at a very early age. Randall was in his twenties though before he pursued it strongly. Since that time he says, "I have been trying to capture in paint those brief moments when light and shadows mingle and color seems to dance a special dance across a soon vanishing scene."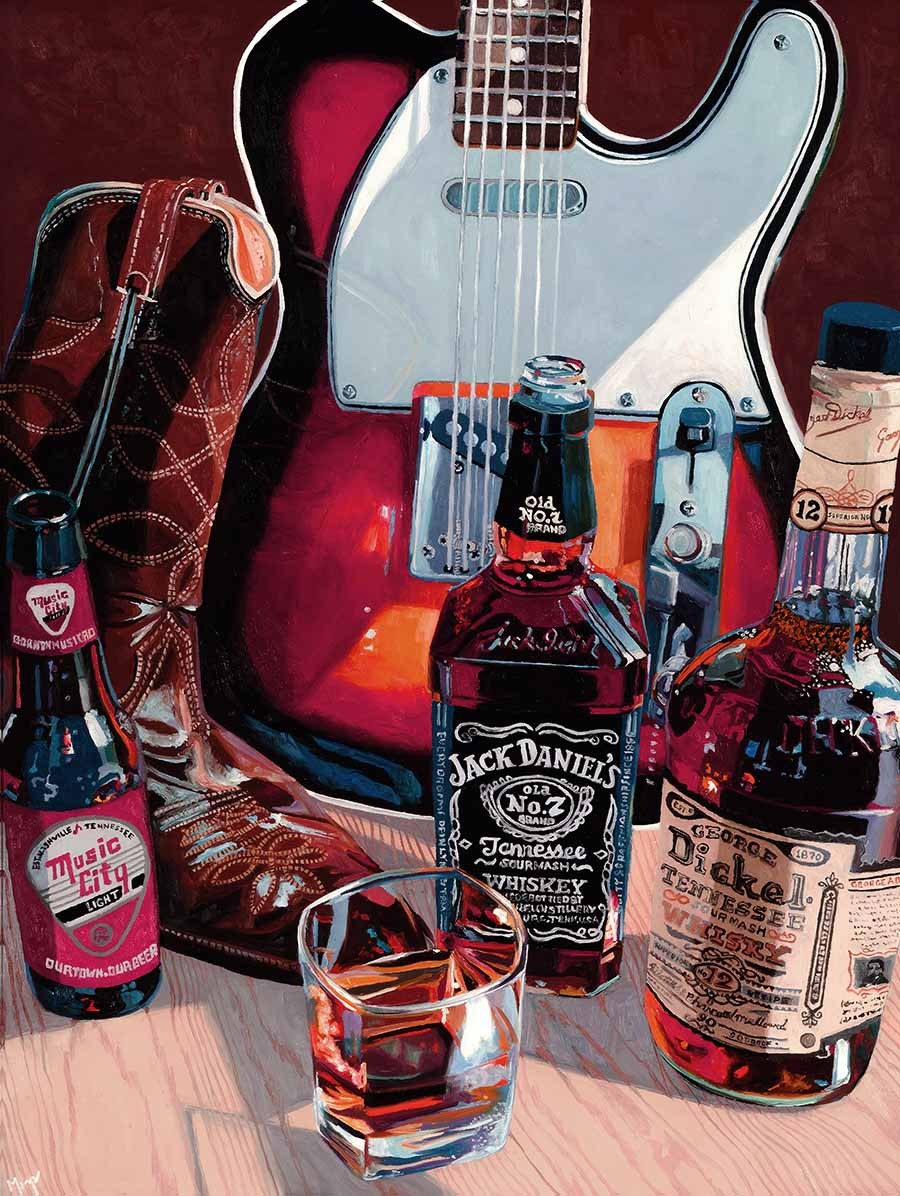 Christopher Mize, Maidens, VA
Christopher is a self-taught artist who obtained his business degree from Hampden Sydney College and MBA from Augusta University. He paints in oil on canvas and uses only the finest quality materials. The German oils and hogs hair brushes give him the texture that his style is known for. Christopher has been participating and selling his artwork at shows for the past 15 years. Some of the recent shows are Sugarloaf, Virginia Wine Expo, Smithfield Wine Festival, Arts in the Park, Vintage Virginia and many, many more.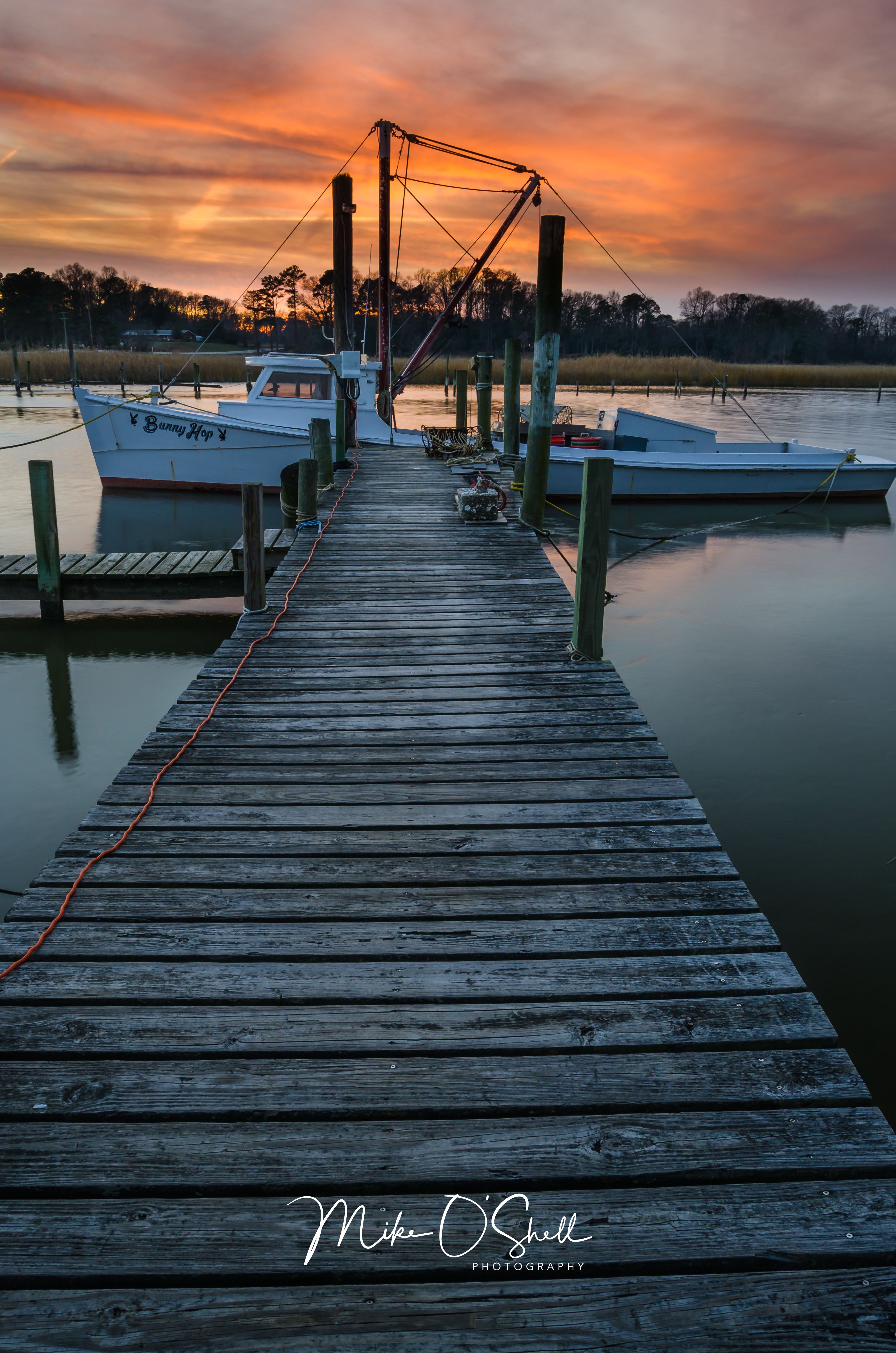 Mike O'Shell, Windsor, VA
Mike is a self-taught landscape photographer who has lived in Southeastern Virginia almost his entire life. He loves the historic charm and coastal scenery of the area but as he says, "As much as I enjoy living where I do, I also love to travel to different places whenever I have the time and means. I focus on landscape photography because I love capturing the natural and often surreal scenes that remind people how beautiful these places can be." Mike creates his photographs with a Nikon DSLR cameras and processes them using Adobe Lightroom 4 and Photoshop CS6. He follows an editing process that brings to life the true essence of the moment captured in the image without unnecessary exaggeration.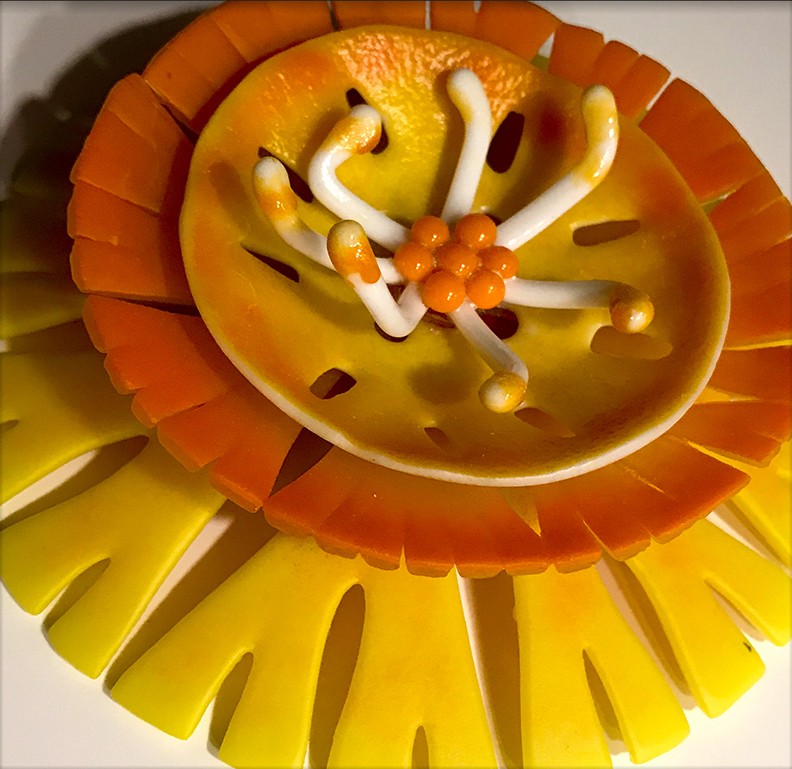 Georgette Phillips, Carrollton, VA
Georgette has always been intrigued by glass art. Taking classes at a local art center led her from stained glass, to fused glass to her continued explorations in the realm of glass through self-study, experimentation, and courses under the guidance of award-winning glass artists. Georgette describes her inspiration, "The designs and inspirations of my pieces come from my experiences scuba diving, kayaking, and fishing both inshore and offshore. My glass art expresses my passion for sea life and wildlife. I truly feel blessed and hope you and your family will enjoy my art as much as I have enjoyed creating the pieces."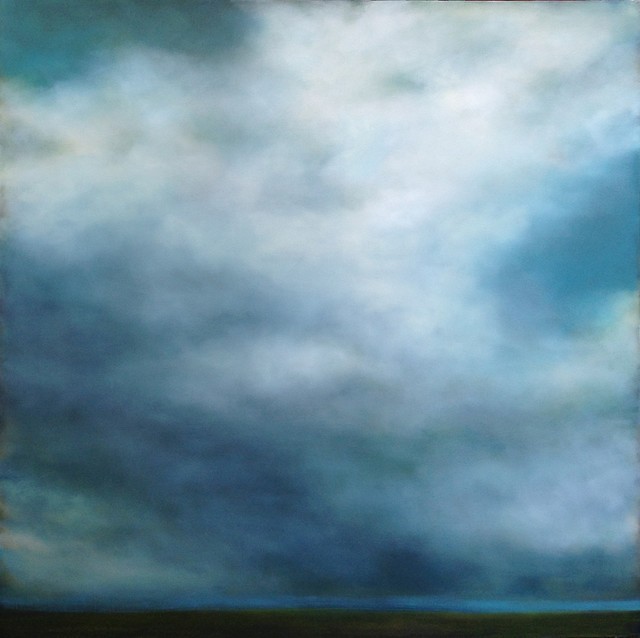 Bobby Sharon, Virginia Beach, VA
Bobby has been painting with oils on canvas for 40 years. His current style is referred to as "linear organic" which stems from his architectural background and love of nature.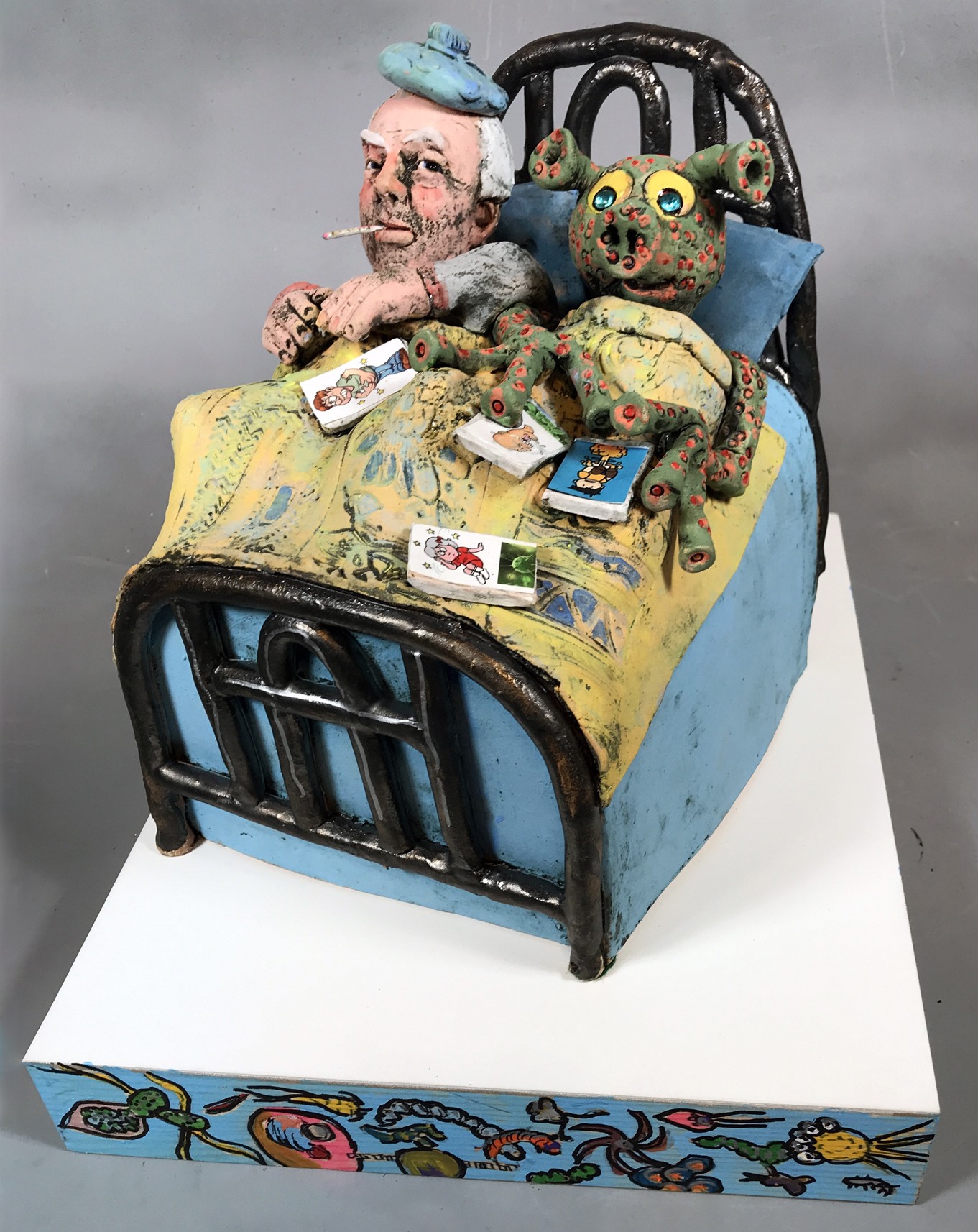 John Tobin, Chesapeake, VA
John studied education at Michigan State University and earned a BFA from Old Dominion University in Norfolk. He also earned an AA Degree from Allan Hancock College in Santa Maria, California. He was an adjunct art instructor at Tidewater Community College in Portsmouth after retiring from DODDS and living overseas for 24 years. He has also worked as an elementary art school teacher with the Norfolk Public Schools and as an artist in residence through the National Endowment for the Arts and the Virginia Commission for the Arts and Humanities for Norfolk Public Schools. His work has been presented at many shows and has won numerous awards including most recently at the Hampton Arts League Member Show, Tall Tales at the Museum of Contemporary Art in Virginia Beach, and at the Virginia Beach Art Show.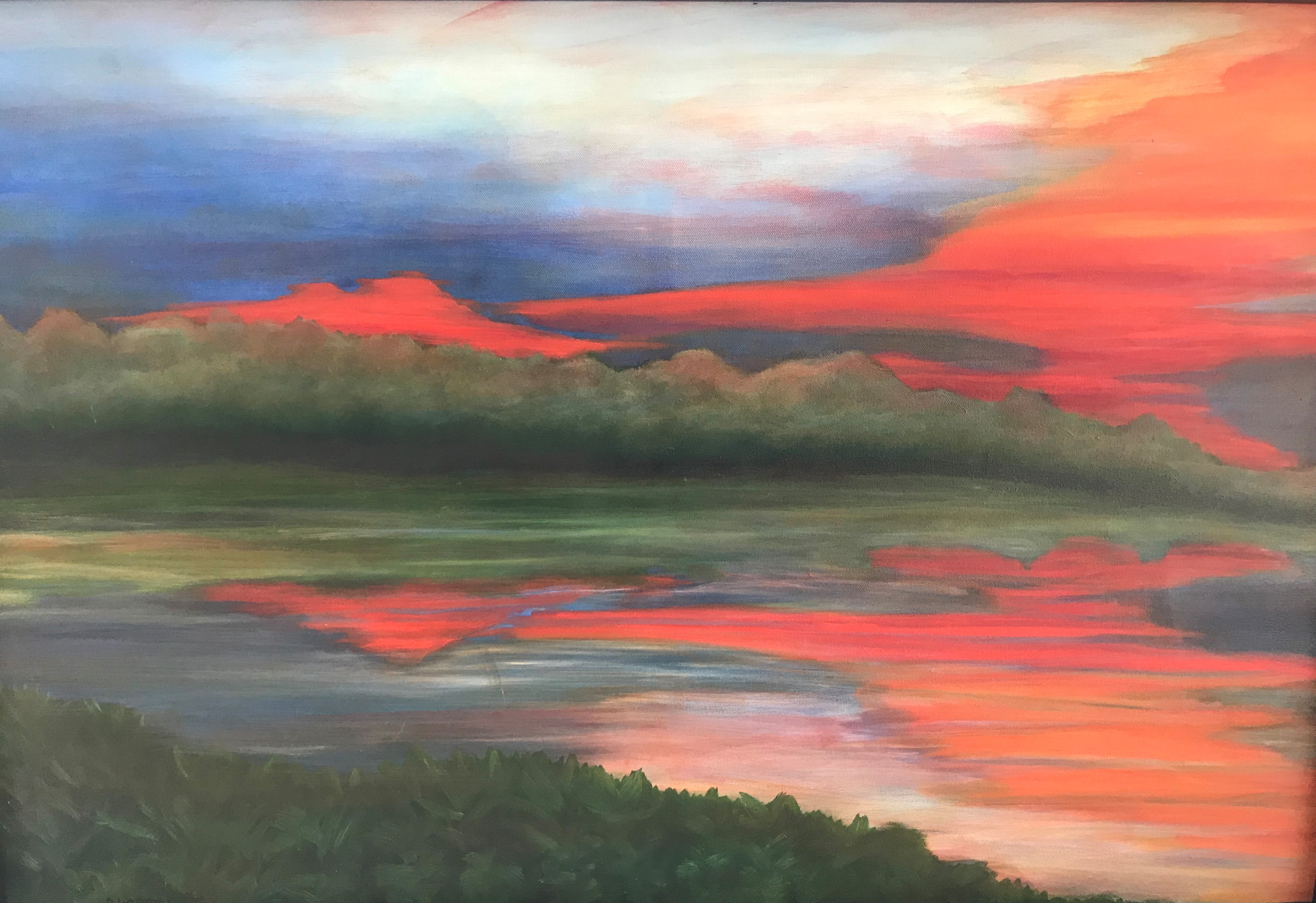 Don Williams, Windsor, VA
Don has been painting for 25 years, starting with classes at the Virginia Museum of Contemporary Art. He began working in oils, switched to Chinese Watercolor, and then back to oils again. After joining the Elizabeth River Art League, he began working in acrylics, painting a style known as abstract realism which he continues to enjoy today. In addition to being a member of ERA, he is also a member of the Isle of Wight and Suffolk Arts Leagues. Don has been a resident of Isle of Wight for 23 years. When he's not gardening, painting, or traveling, he spends his time volunteering with Meals on Wheels.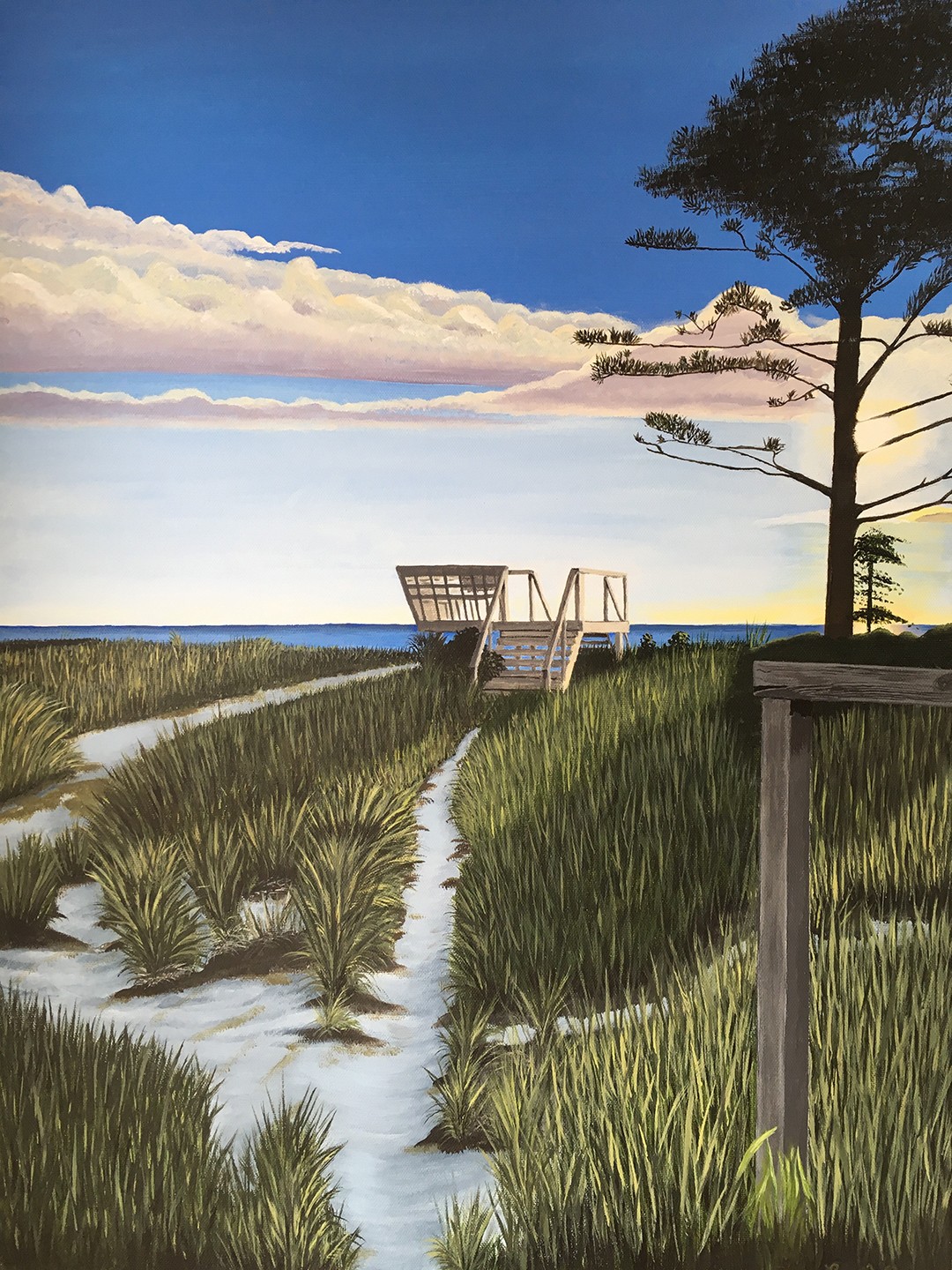 Laura Wilson, Richmond, VA
Laura Wilson began her art career just three years ago as an acrylic painter of subjects in nature. It's been a busy three years, though with her art displayed at a half dozen local and regional art shows and sold through several shops including Tide's Inn Gift Shop in Irvington, Medianoche in Richmond, the RAL Art Center Gift Shopin Kilmarnock and Sandcastles in Avon, North Carolina. Laura is self-taught and possesses a strong sense of artistry and forward thinking, that is consistently displayed across all her art pieces.
Also featured will be several Isle of Wight Arts League member artists.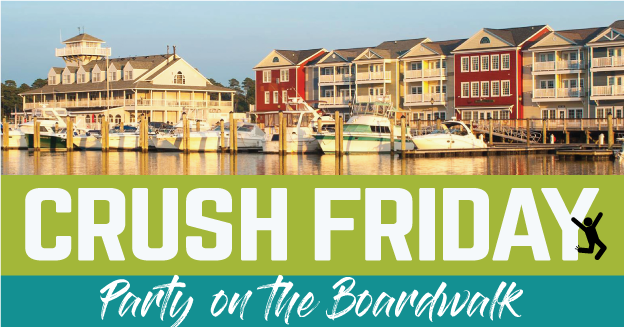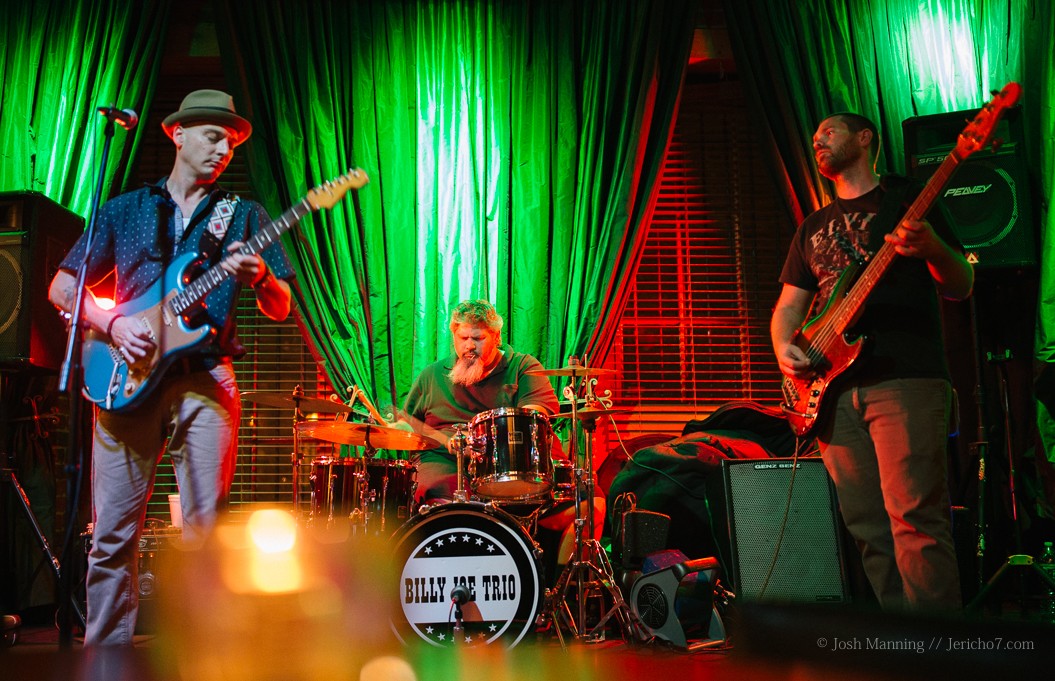 Join us the night before for our 2nd Annual CRUSH FRIDAY Boardwalk Party from 6 – 9 p.m. on the Boardwalk at the Smithfield Station.

Celebrate the start of your weekend with LIVE MUSIC by the Billy Joe Trio, food and a cash bar, and plein air artists. No cover charge.

757.357.5182