Where can I find Smithfield Ham in Smithfield?
While tours of the ham processing plants are not available, we recommend that you visit and tour Darden's Country Store, shop at Taste of Smithfield, Smithfield Foods' flagship ham shop and discover the history of the ham industry at the Isle of Wight County Museum. And of course, dine at one of our local restaurants which feature Smithfield Ham products.

Local Restaurants featuring Smithfield Ham products:

Call ahead if you have your heart set on a ham dish, as menus can change often and seasonally.
Learn more about the pork industry at these local attractions: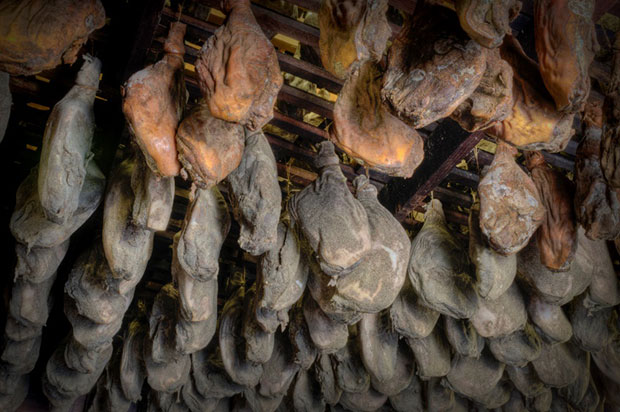 Darden's Country Store Smokehouse
Darden's Country Store
16249 Bowling Green Road
757.357.6791

This classic country store and smokehouse has been in operation since 1952 and is still run as a family business. Visitors and shoppers can peruse hanging hams, side meat, country cheese, barbeque and peanuts. Feel free to browse, but shopping is encouraged! Farm tours are offered for school children in the fall. Please call ahead for a smokehouse tour.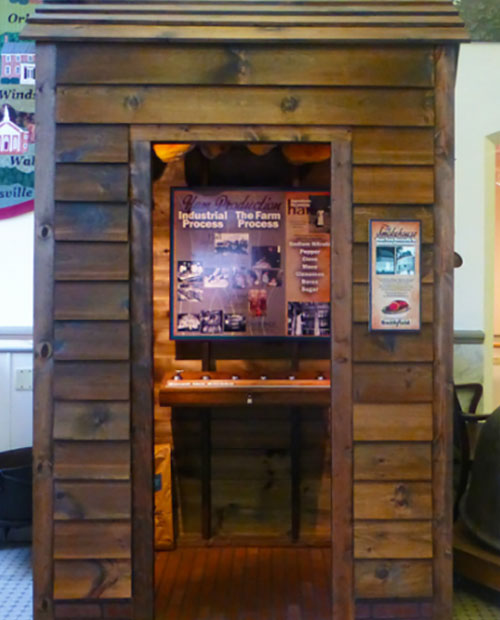 Smokehouse exhibit at the Isle of Wight County Museum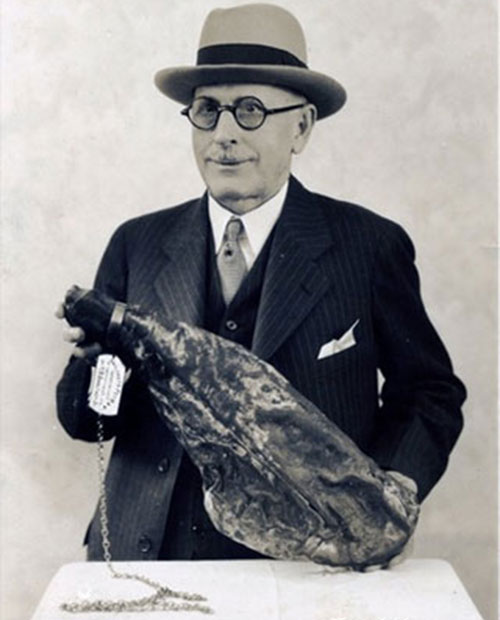 P. D. Gwaltney, Jr. and his "pet ham." The ham - the "World's Oldest Ham"- is on display at the Isle of Wight County Museum.
Isle of Wight County Museum
103 Main Street in downtown Smithfield
757.356.1223

$2 Donation requested for adult visitors

Isle of Wight Museum houses the history of the world-famous Smithfield Ham, and the originators of the curing process. A replica smokehouse describes the process and a turn-of-the-century country store brings back feelings of nostalgia. Native American artifacts, Civil War memorabilia, and pre-historic fossils from the nearby James River are also on display.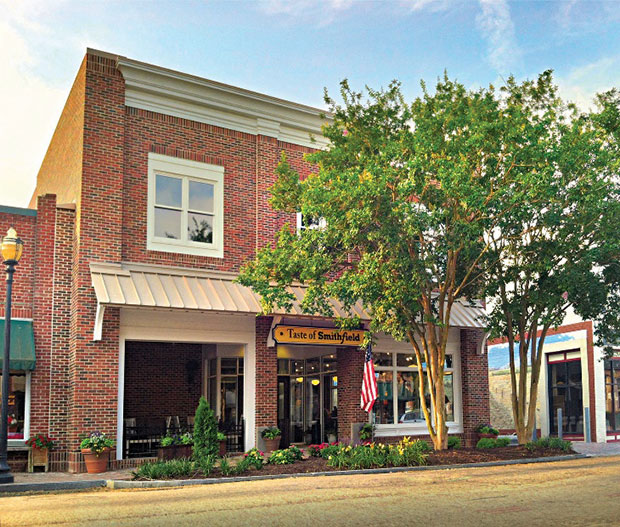 Taste of Smithfield
Taste of Smithfield
217 Main Street in downtown Smithfield
757.357.8950

A Southern table awaits you in the place where the Southern table began. The town of Smithfield boasts the corporate headquarters of Smithfield®, the world's largest producer of pork and pork products. As their flagship store, Taste of Smithfield offers fresh southern fare featuring Smithfield's signature products, Virginia wines and micro-brews, full service restaurant, the "ham and peanut shop" and much more!