Planning a tournament? Do you have one already scheduled at the Luter Sports Complex? Let us introduce you to all that we have to offer for your visit with us. We promise, you'll have a ball in Smithfield and Isle of Wight County!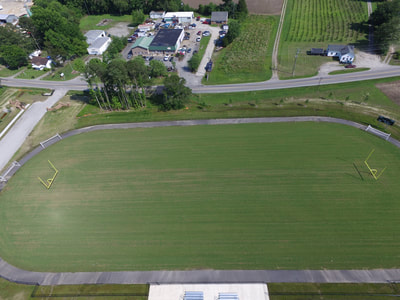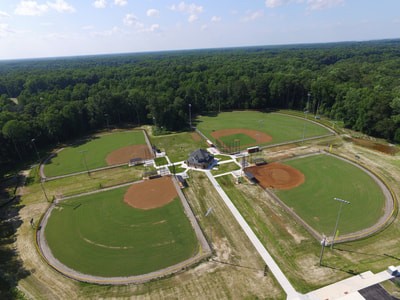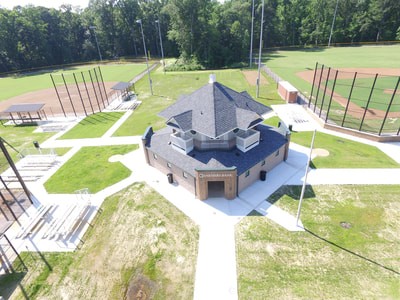 The Luter Sports Complex, located in downtown Smithfield, boasts top-of-the-line fields for youth sports including baseball, softball, football and soccer, designed to host both regular season games and tournaments.

There are four fields for baseball and softball varying in field of play from 200 feet to 375 feet.
There's also a regulation size football and soccer field designed to accommodate Pop Warner Football, soccer games and tournaments. The .25-mile track around the football field can be used for races and special events.
757-365-4200
Downnload a printable version of this information under the "media" tag of this listing.


Touch base with us! We can provide brochures, information and more to get the ball rolling on your visit to the area. Give us a call at 757.357.5182 or email smfdtour@isleofwightus.net.
While you're in town the Visitor Center offers parking, restrooms and a friendly welcome from our front desk docents.

If you can find some extra time while you're in the area, you will enjoy exploring all the historic attractions, unique shops and art galleries we have to offer.

Isle of Wight County Museum
Windsor Castle Park (featuring outfitters, a fishing pier, dog park and natural playscape)
1750 Isle of Wight Courthouse
Fort Boykin Historic Park (featuring a secluded river beach)
Historic Fort Huger
St. Luke's Historic Church and Museum
The Arts Center @319 and other downtown Smithfield galleries
Make Something on Main
Porcine Parade and other public art
Shopping in Downtown Smithfield



You won't go hungry in the "Ham Capital of the World!"
With several dining options available in the area – many of them offering informal dining, there will be something available for every taste bud.
Favorites for families include the Smithfield Ice Cream Parlor (serving subs and sandwiches), Yummaries Bakery and for the parents -Wharf Hill Brewing Company.
Link to local restaurants


Our variety of lodging options will hit a home run!
They're all within a 5-minute drive to the Luter Sports Complex and downtown Smithfield's many attractions and shops.
The Hampton Inn is located just outside the historic district.
There's also a local B&B, a historic Inn, and the Smithfield Station, a waterside resort offering an award-winning restaurant, pool and premium rooms.
Hampton Inn and Suites - Smithfield
Mansion on Main Bed and Breakfast
Econo Lodge Inn and Suites - Carrollton/Smithfield
Suffolk is about 20 miles from the Luter Sports Complex and offers a wider selection of chain hotels.
Link to Suffolk Hotels
Newport News is a 16-mile drive across the James River Bridge from the Luter Sports Complex and offers many choices for lodging.
Link to Newport News Hotels

January/February: Restaurant Week
March: St. Patrick's Day Parade, monthly Pickers Markets on Saturdays begin
April: weekly Farmers Market on Saturdays begins
May: Country Vintage Market and Smithfield Arts Festival
June: weekly Friday Night Outdoor Concerts begin
July: Independence Day Fireworks
August: Boardwalk Art Show
September: Isle of Wight County Fair
October: Downtown Vintage Market, Hog Jog, Courtdays
November: Holiday Open House Weekend
December: Christmas in Smithfield, Mistletoe Market, Downtown Smithfield Christmas Parade
Plus…
Sundays at Four Concert Series,
three boutique events each year (for ages 21 and older) from Smithfield VA Events,
productions at the Smithfield Little Theatre and more!
Link to our current list of Special Events