If thinking about all the stress involved with traveling makes you just give up on the whole idea of a quick getaway - think again! Smithfield is a favorite destination for a stress-free and relaxing weekend escape. It's an easy trip (usually against traffic) to Smithfield from all parts of Coastal Virginia, Richmond and beyond and since you won't be exhausted when you arrive, you'll be able to get right down to simply enjoying yourself.
Lodging: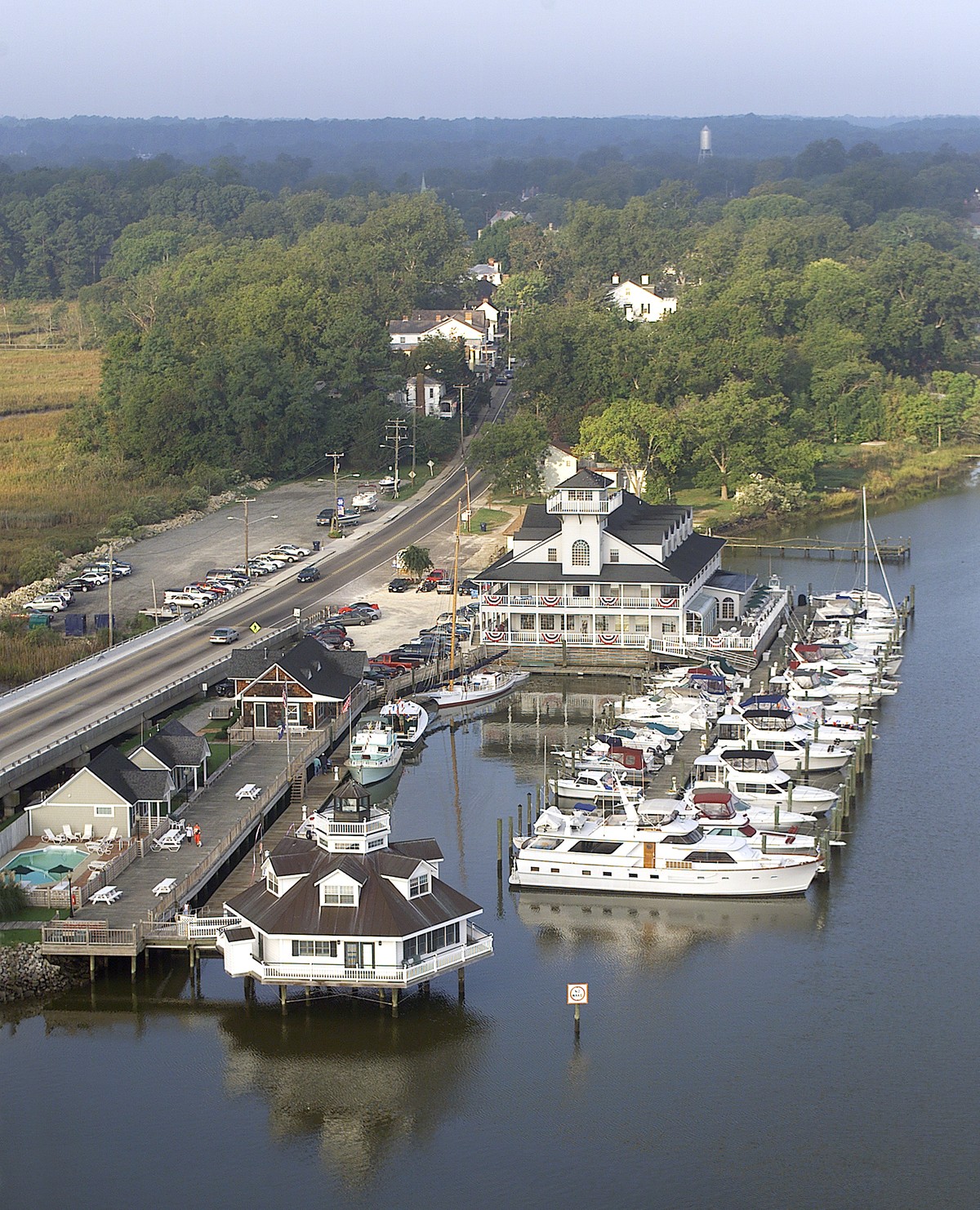 We have lots of great options to choose from for lodging. There's the beautiful waterside resort Smithfield Station which offers several types of rooms - including a recreated Chesapeake Bay Lighthouse - as well as on-site dining in their award-winning restaurant and easy walking distance to Main Street and Windsor Castle Park.
How about a stay in a historic Inn? George Washington really did stay at the Smithfield Inn, and this downtown treasure maintains its historic charm while offering lush rooms, a popular restaurant and bar. Mansion on Main B&B graces the very heart of downtown Smithfield. A stay in this gorgeous Victorian mansion will be a treat, especially when greeted each morning with innkeeper Dawn's special Southern-style breakfast.
Just outside of town is a new Hampton Inn & Suites offering a complimentary hot breakfast each morning and a heated indoor pool, and the newly renovated Econo Lodge.
The Isle of Wight Family Campground in Windsor offers family-friendly amenities including a swimming pool, outdoor activities, and a peaceful retreat for camping enthusiasts of all ages.
Special Events: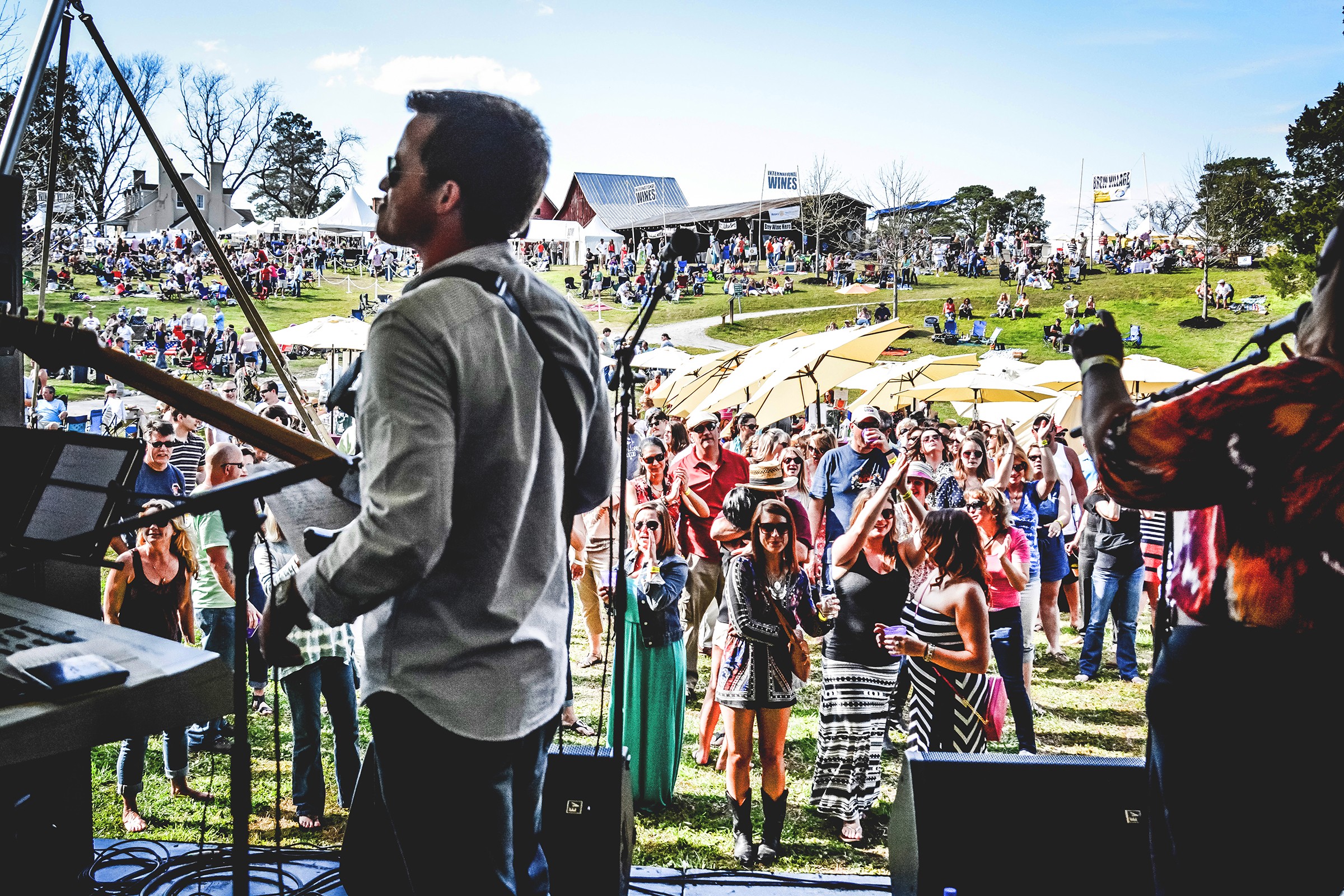 Many of our lodgers offer special event packages so you can plan your time with us around one of our popular special events.
Smithfield VA Events offers three of Coastal Virginia's hottest tickets - Smithfield Wine & Brew Fest in April, Bacon, Bourbon & Music Fest in October, and BOB Fest (Bloody Mary's, Oysters & BBQ) in January.
Our award-winning Smithfield Farmers Market runs each Saturday morning April through October with specialty markets throughout the year. Don't miss one of our two Vintage Markets in May and September, or our Boardwalk HeArt Show in August. The Pickers Market runs on the second Saturday of each month from April through November.
Genuine Smithfield is also the perfect place to celebrate the holiday season with Christmas in Smithfield, the Misltoe Market, a Holiday Open House weekend and an old-fashioned Christmas Parade.
If you're a fan of live music, the Sundays at Four Concert Series offers chamber music in intimate settings throughout the year, and our Friday Night Summer Concerts run Memorial Day through Labor Day at the Smithfield Times Gazebo in downtown Smithfield.
For the athletes and nature lovers. Smithfield hosts several races throughout the year and offers a seasonal outfitter for kayaks, canoes and paddle boards at Windsor Castle Park's state-of-the-art kayak/canoe launch.
Sign up for our e-newsletter "Where the Locals Go" for a weekly listing of special events happening in the area.
Attractions: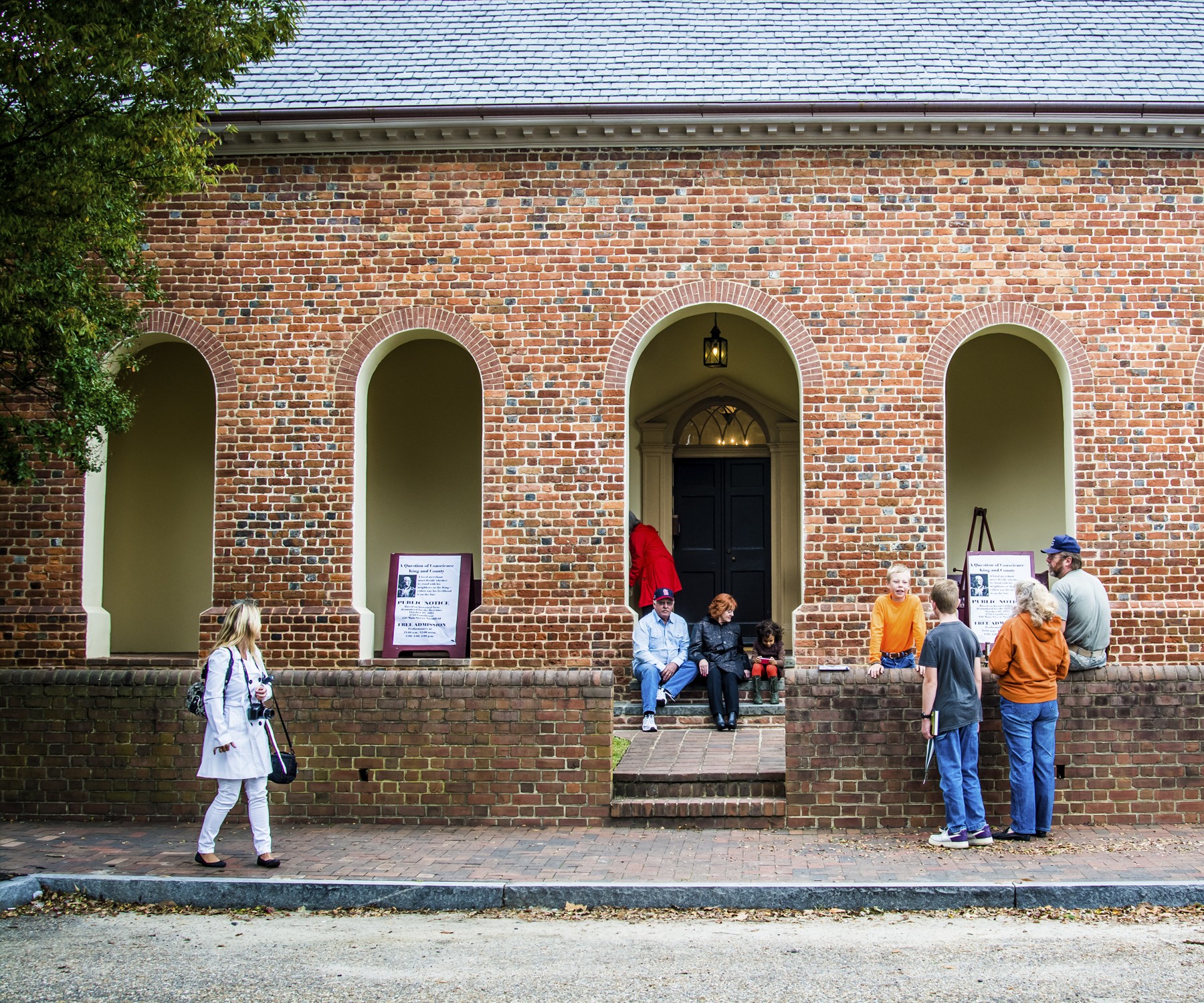 Start with a stroll along Main Street. You'll be sure to start to unwind as you're greeted with a cheery hello from "genuine" Smithfield folks - all ready to offer you a welcome as you take in our great shops and art galleries. Make your way to the Visitor Center for a map and brochures of the area.
Then head down to the Isle of Wight County Museum for a brief history of our town and county and - everyone's favorite artifact - the world's oldest ham! The 1750 Isle of Wight Courthouse is just across the street and a bit further down on Main is the Schoolhouse Museum, an African American history museum of public education.
Smithfield's natural treasure is Windsor Castle Park, a 205 acre park located in the heart of town featuring 4+ miles of walking trails, scenic overlooks, a picnic area, dog park, a state-of-the-art kayak/canoe launch, a seasonal outfitters, and a children's playscape!
Just outside town is Historic St. Luke's Church, Virginia's oldest church offering guided tours daily. The county boasts two historically significant forts along the James River - Fort Huger and Fort Boykin. Guided tours of these two sites are offered monthly.
Food & Drink:
You won't go hungry in the ham capital of the world. Smithfield's downtown boasts several world-class restaurants: The Smithfield Station, The Smithfield Inn, Taste of Smithfield, Smithfield Gourmet Bakery and Cafe, the Smithfield Ice Cream Parlor, and our own brew pub Wharf Hill Brewing Company.
Just outside of town is Captain Chuck-a-Muck's (featured on the Food Network's "Diners, Drive-In's and Dives") and Q-Daddy's BBQ. Summerwind Vineyards, Blue Sky Distillery and Bon Vivant Wine and Brew, located just outside of town, will be sure to lift your spirits.
How about a tour of a genuine smokehouse? Call ahead to Dee Dee at Darden's Country Store & Smokehouse and she will be happy to show you her family's smokehouse where the Darden family have been smoking hams since 1952.
Plan your get-away weekend today in Smithfield where you will be able to relax and unwind while you savor our small-town charm.