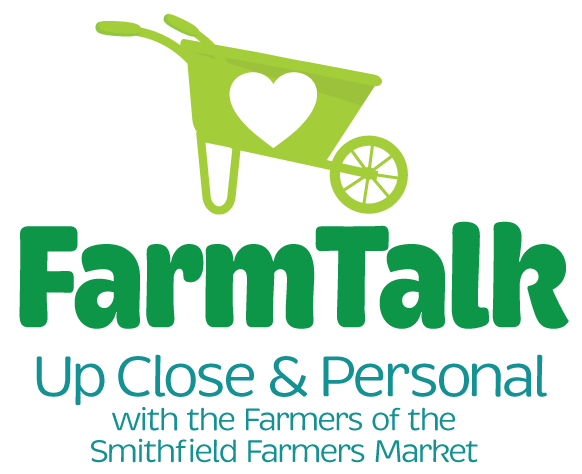 Smithfield Farmers Market Celebrates "The Year of the Farmer" with FarmTalk, a video series featuring the farmers who participate in the market.
March 2023: Chili Hill Foods and Farm (& Market!)
Market Manager Sabrina Dooley visited with Tim Miller with Chili Hill Foods and Farm. Tim and his wife are also the owners of Chili Hill Market, located at 302 Main Street in downtown Smithfield where they sell the fresh produce grown on their farm and use the produce to create delicious Thai take-away meals.
April 2023: Rose Hill Heritage Farm 1630
Maureen & Joe Brownfiel, owners of Rose Hill Heritage Farm 1630 take our Market Manager Sabrina on a tour of this historic farm for our FarmTalk video series. The Brownfiel's are utilizing low-till, regenerative, and biological farming practices to ensure that the land and water continue to thrive for years to come. They offer a variety of veggies, baked goods and a weekly box subscription at the Farmers Market.