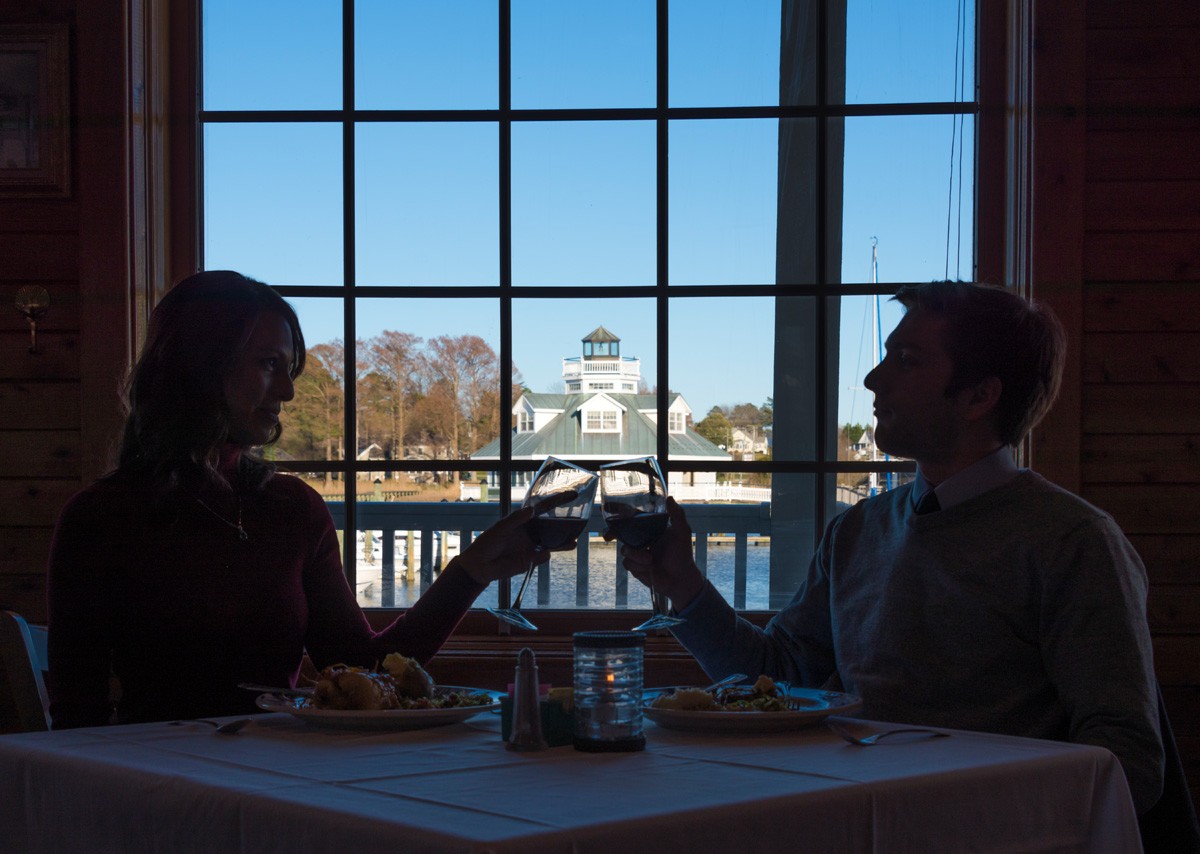 Known for its rich history, natural beauty, and diverse landscapes, the plethora of weekend getaways in Virginia suit every traveler's interests. From scenic mountains and charming coastal towns to historical landmarks and vibrant cities, the state has something to offer for everyone. Here are the eight best getaways in Virginia that promise unforgettable experiences and cherished memories.
Shenandoah National Park: For nature enthusiasts and outdoor lovers, Shenandoah National Park is a must-visit destination. Located in the picturesque Blue Ridge Mountains, the park boasts stunning vistas, lush forests, and cascading waterfalls. Visitors can explore numerous hiking trails, take in breathtaking views from Skyline Drive, and immerse themselves in the tranquility of nature. Camping facilities within the park provide an excellent opportunity to stargaze and connect with the great outdoors and offers a cheap weekend getaway in Virginia.
Virginia Beach: This popular coastal city offers a perfect blend of relaxation and entertainment. Boasting a long stretch of sandy shoreline, Virginia Beach is ideal for beachgoers, sunbathers, and water sports enthusiasts and one of the best weekend getaways in Virginia for families. Additionally, the Virginia Beach Boardwalk is dotted with shops, restaurants, and attractions, creating a lively atmosphere. Families can visit the Virginia Aquarium and Marine Science Center, while history buffs can explore the Cape Henry Lighthouse and First Landing State Park.
Richmond: As the capital of Virginia, Richmond is a vibrant city with a rich history and an exciting modern cultural scene making it one of the best weekend getaways in Virginia for couples. History buffs can explore the American Civil War Museum, St. John's Episcopal Church, and the Virginia State Capitol. Art enthusiasts will appreciate the Virginia Museum of Fine Arts, while foodies can indulge in the city's thriving culinary scene. The James River and Belle Isle offer opportunities for outdoor activities and scenic views.
Williamsburg: A Williamsburg weekend getaway is like stepping back in time. This well-preserved colonial city is a living history museum where visitors can experience life as it was during the 18th century. Historic Jamestowne and Yorktown Battlefield are also nearby, providing a comprehensive glimpse into the region's past. The area's theme parks, Busch Gardens Williamsburg and Water Country USA, make it an excellent destination for families.
Charlottesville: Nestled in the foothills of the Blue Ridge Mountains, Charlottesville is a charming city with a laid-back atmosphere. The main attraction here is Monticello, the former home of Thomas Jefferson, which offers fascinating insights into the life of the founding father. Wine enthusiasts will delight in the surrounding vineyards, which produce some of the state's finest wines and make it a can't-miss winery weekend getaway in Virginia. Hiking, biking, and picnicking at Shenandoah National Park are just a short drive away.
Roanoke: Known as the "Star City of the South," Roanoke is one of the must-see weekend trips in Virginia. Surrounded by the beautiful Blue Ridge Mountains, the city offers an abundance of outdoor activities. The iconic Mill Mountain Star overlooks the city and provides a stunning vista. Explore the Taubman Museum of Art, visit the Virginia Museum of Transportation, or take a scenic drive on the nearby Blue Ridge Parkway for breathtaking views and hikes, making Roanoke also one of the most dog friendly weekend getaways in Virginia too.
Norfolk: Located on the Chesapeake Bay, Norfolk is a bustling waterfront city with a rich maritime history. The Nauticus National Maritime Center and the Battleship Wisconsin are must-visit attractions for naval history enthusiasts. Norfolk's arts district offers a vibrant arts and culture scene, including the Chrysler Museum of Art. Don't forget to explore the waterfront, where you can enjoy seafood dining, take harbor cruises, and soak in the maritime ambiance.

Smithfield: Smithfield stands as one of the most charming and best weekend getaways in Virginia. Nestled along the Pagan River, this quaint town exudes historic charm and offers a myriad of activities for all types of travelers. Its central location makes it a popular destination for day trips and weekend trips from Virginia Beach and Williamsburg. For history enthusiasts, Smithfield's picturesque streets are adorned with well-preserved colonial architecture and museums that showcase its rich past. Visitors can explore the Isle of Wight County Museum, delving into the area's fascinating stories and artifacts. Nature lovers will relish in Smithfield's scenic beauty, with serene waterfront views and parks. With its warm Southern hospitality and a perfect blend of history, nature, and gastronomy, Smithfield remains an unforgettable Virginia weekend getaway.
In conclusion, Virginia's diverse landscapes, historical significance, and vibrant cities make it an excellent destination for weekend getaways. Whether you're seeking outdoor adventures, cultural experiences, or a relaxing beach retreat, Virginia has it all. So, pack your bags and embark on an unforgettable journey through the Old Dominion state.
Genuine Smithfield & Isle of Wight County: A Slice of Southern Charm