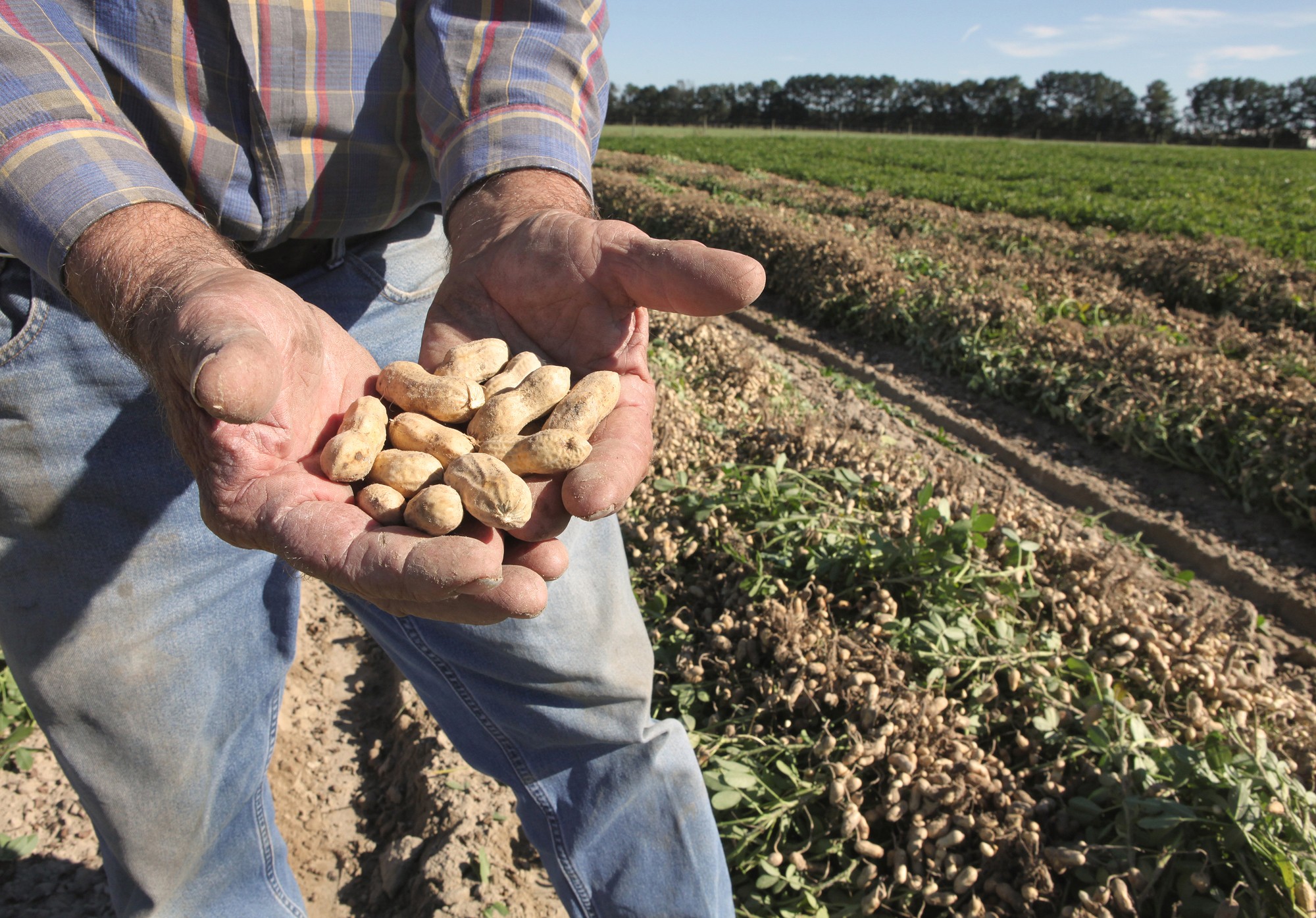 In 1608, shortly after the Jamestown settlement was established, Captain John Smith crossed the James River and obtained 14 bushels of corn from the Warraskoyack Tribe, first residents of present-day Isle of Wight County. Established in 1634 as one of the original 8 shires of the Virginia Colony, the county remains largely a rural community with its quaint towns of Windsor and Smithfield.
Agricultural products, like tobacco, cotton, peanuts, soy, corn and the famous Smithfield Ham have sustained the area's economy throughout its history. Enjoy a visit to Smithfield and Isle of Wight County to immerse yourself in its rich agricultural heritage, or call ahead to tour or pick fresh produce at one of our farms.

Begin your visit in Smithfield at the Visitor Center, also home to the Arts Center @ 319. This unique venue offers tourist information, a gallery/gift shop and the opportunity to chat with resident artists.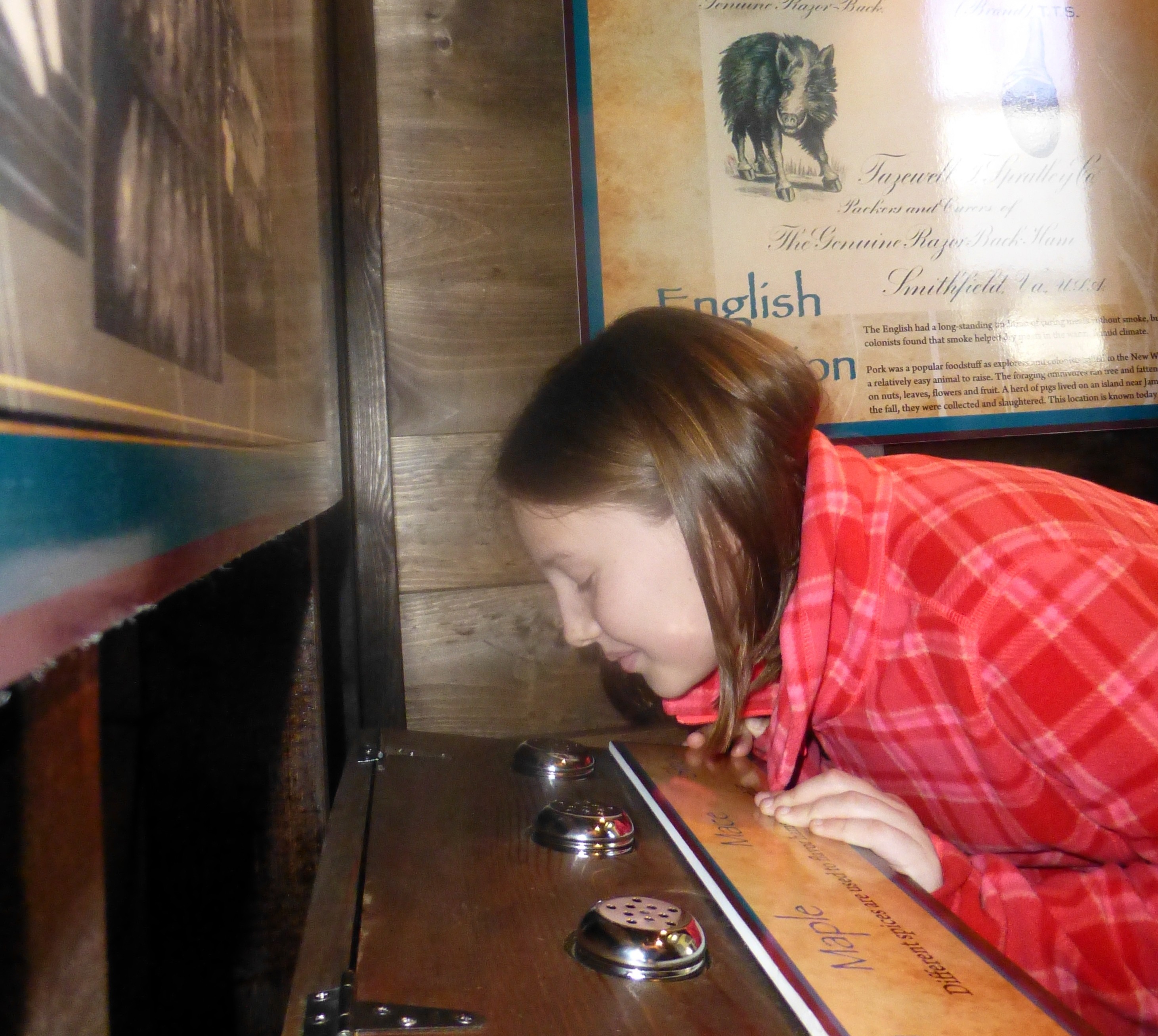 Further down Main St. is the Isle of Wight Museum, with an overview of the county's history, a country store, and the world's oldest ham. The museum also features several exhibits dedicated to the area's agricultural history, including a lifesize recreation of a smokehouse. Visit the gift shop for souvenirs that reflect the agricultural nature of the area. Museum staff is available for programs with advance notice. Free guided tours of local historic sites are offered monthly.
Stroll down Main Street with its unique shops and art galleries, and stop by the Taste of Smithfield, Smithfield Foods' flagship shop and restaurant to pick up a souvenir of your visit to the "Ham Capital."
Visit the Farms!
Smithfield & Isle of Wight County are home to 10 farms which offer tours and/or "pick-your-own" events seasonally. (Call ahead before you visit though as their hours vary seasonally.)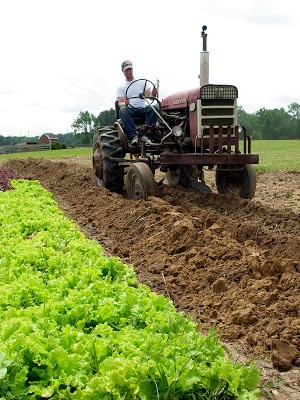 14489 Bethel Church Lane, Smithfield, VA 23430
Delicious pick-your-own strawberries in April/May and blackberries in June/July. Pre-picked strawberries will be sold Saturday mornings at the Smithfield Farmer's Market. Check website for updates and hours.
browdersfreshpickins@gmail.com
BrowdersFreshPickins.blogspot.com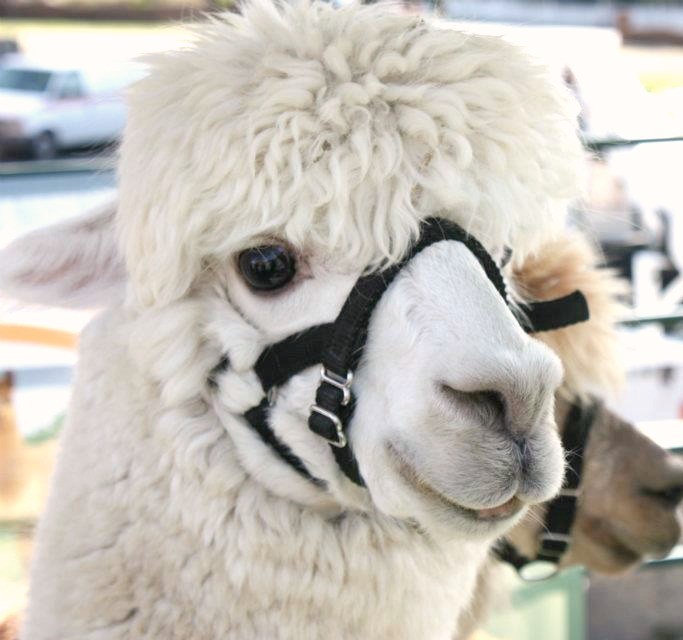 11322 Central Hill Rd., Windsor, VA 23487
(757) 618-3205 or (757) 434-4629
Offering Alpacas & Alpaca products, plus miniature Hereford cattle and miniature donkeys. Open by appointment only.
jehnay82@hotmail.com
Facebook: Central Hill Farm Alpacas Plus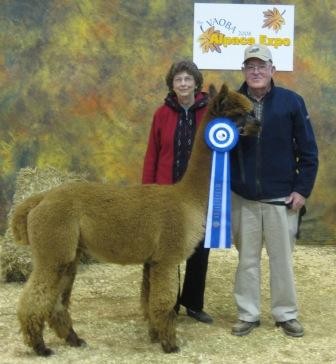 16156 Courthouse Hwy., Smithfield, VA 23430
(757) 879-1007
Offering Alpacas for sale, breedings to outstanding Herdsires, and extensive support to new alpaca owners. Luxurious yarns made from alpaca fleece products such as socks, gloves, scarves, etc. are available. Raw fleece also available for spinners. Tours available by appointment.
openherd.com/farms/447/courthouse-pastures-alpacas
farmeracd@aol.com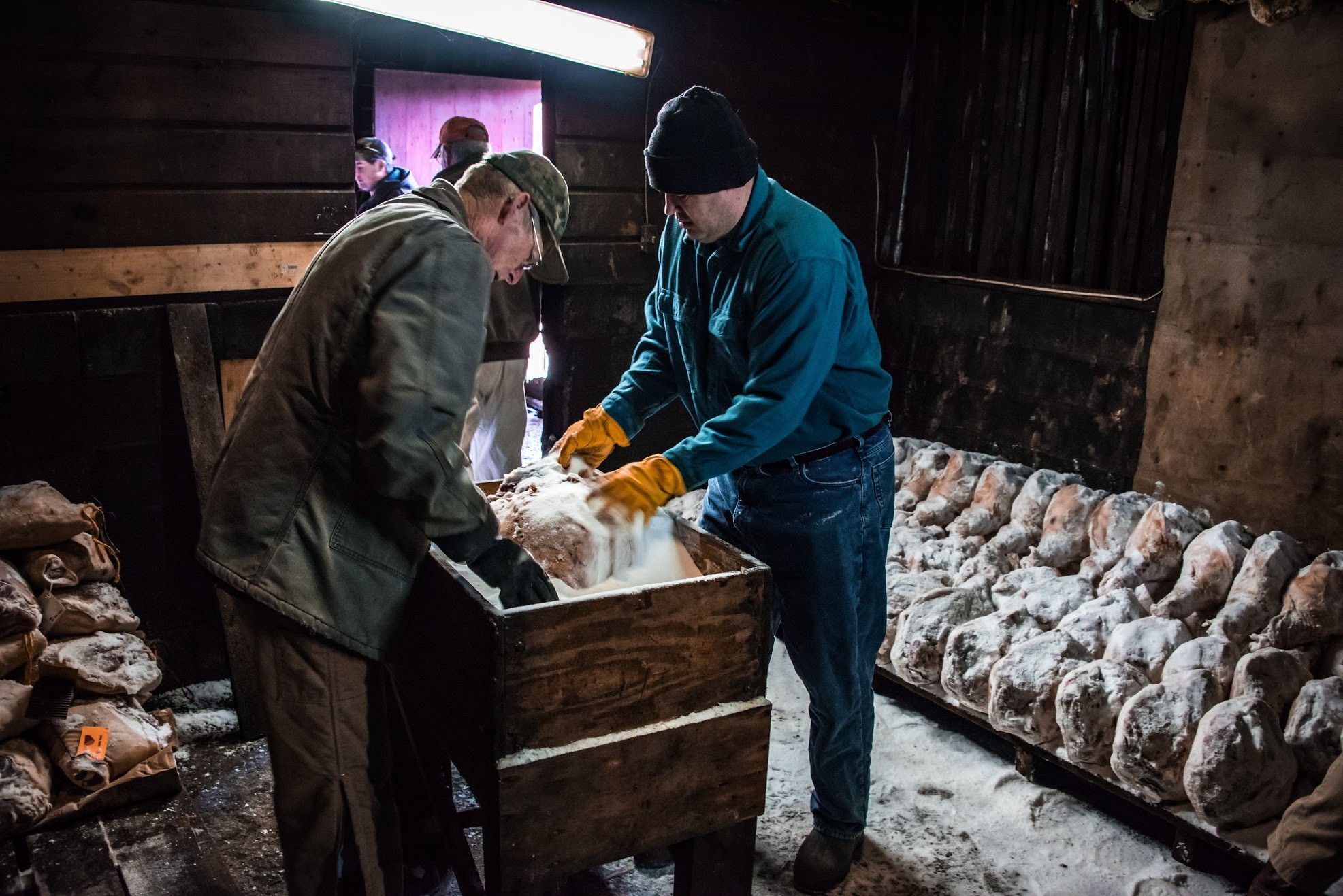 16249 Bowling Green Road, Smithfield, VA 23430
(757) 357-6791
A working farm, growing peanuts, corn, cotton, soybeans, wheat and pumpkins, Darden's has been curing hams and making sausage and barbecue since the early 1950s. A small grocery store on the farm sells homemade sausage, ham, cheese, peanuts and local honey. The family also enjoys telling the "farm life" story to hundreds of children (and adults!) who visit each year.
DardensCountryStore.com
Facebook: Dardens-Country-Store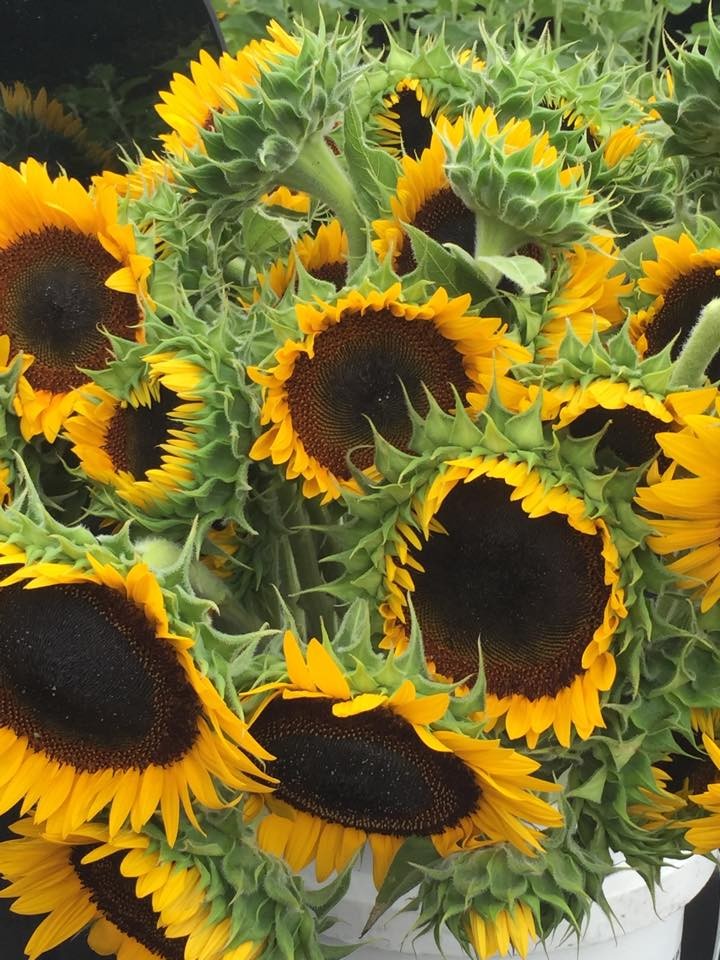 14246 Bowling Green Road, Windsor, VA 23487 and 17302 Jolly Circle, Windsor, VA 23487
(757) 817-4388
During the summer months, Goerger Farms offer a wide variety of produce and cut flowers at their Jolly Circle location. As fall begins, they also offer pumpkins – from giant to pie-sized – as well as decorative gourds, edible winter squash, and classic jack-o-lanterns. Visit their Facebook page for hours.
gfarmsva@gmail.com
Facebook: Goerger Farms, LLC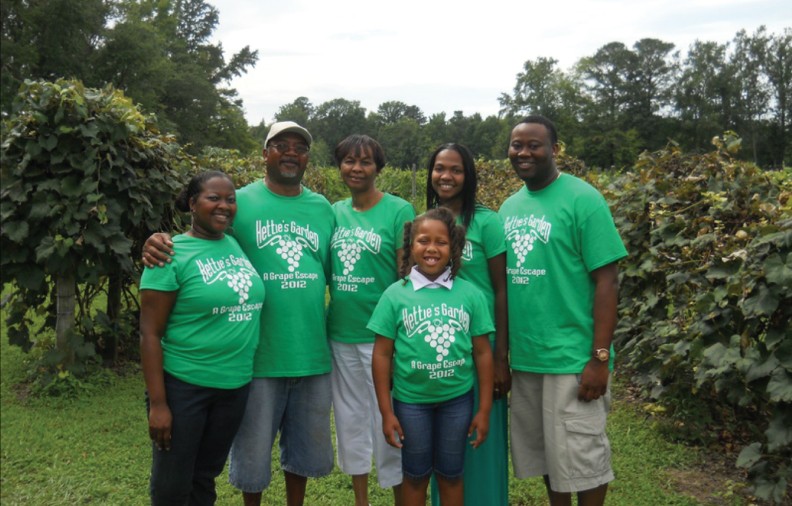 21096 Orbit Road, Windsor, VA 23487
(757) 636-2105
23 varieties of muscadine grapes, you pick 'em late August through October
myvicnic@verizon.net
HettiesGarden.webs.com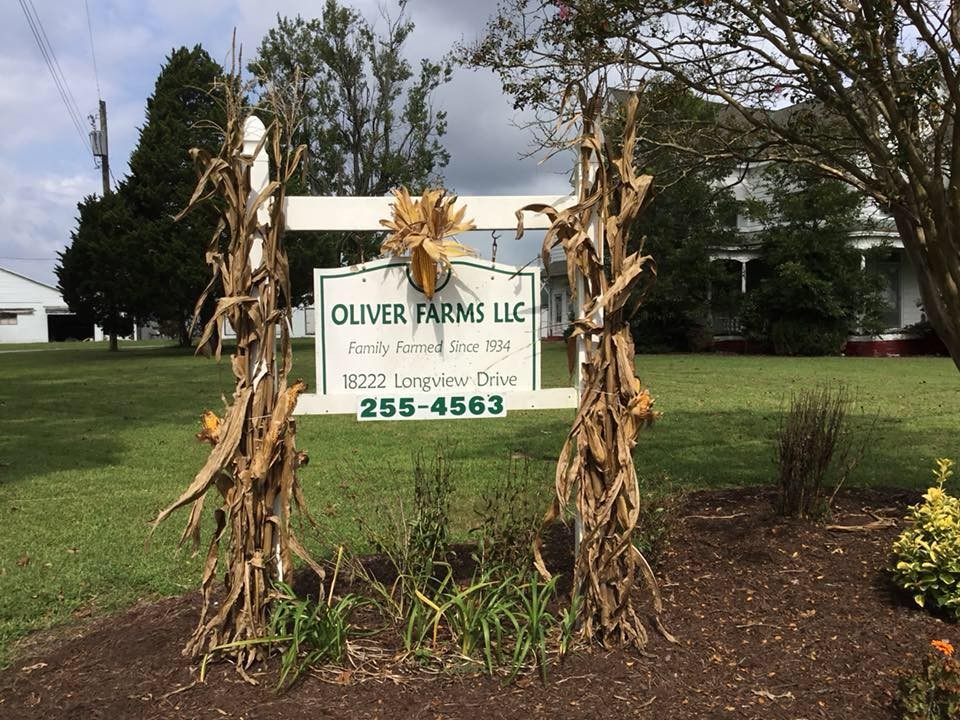 18222 Longview Drive, Smithfield, VA 23430
(757) 255-4563
July and August/Summer: sweet corn, butterbeans, crowder peas, snaps/green beans
November-January/Fall: collards, kale, cabbage, and beets, etc.
Please go to the website, Facebook, or call for hours and see what else we might be growing.
news@oliverproduce.com
oliverproduce.com
Facebook: Oliver Farms Produce - Smithfield, VA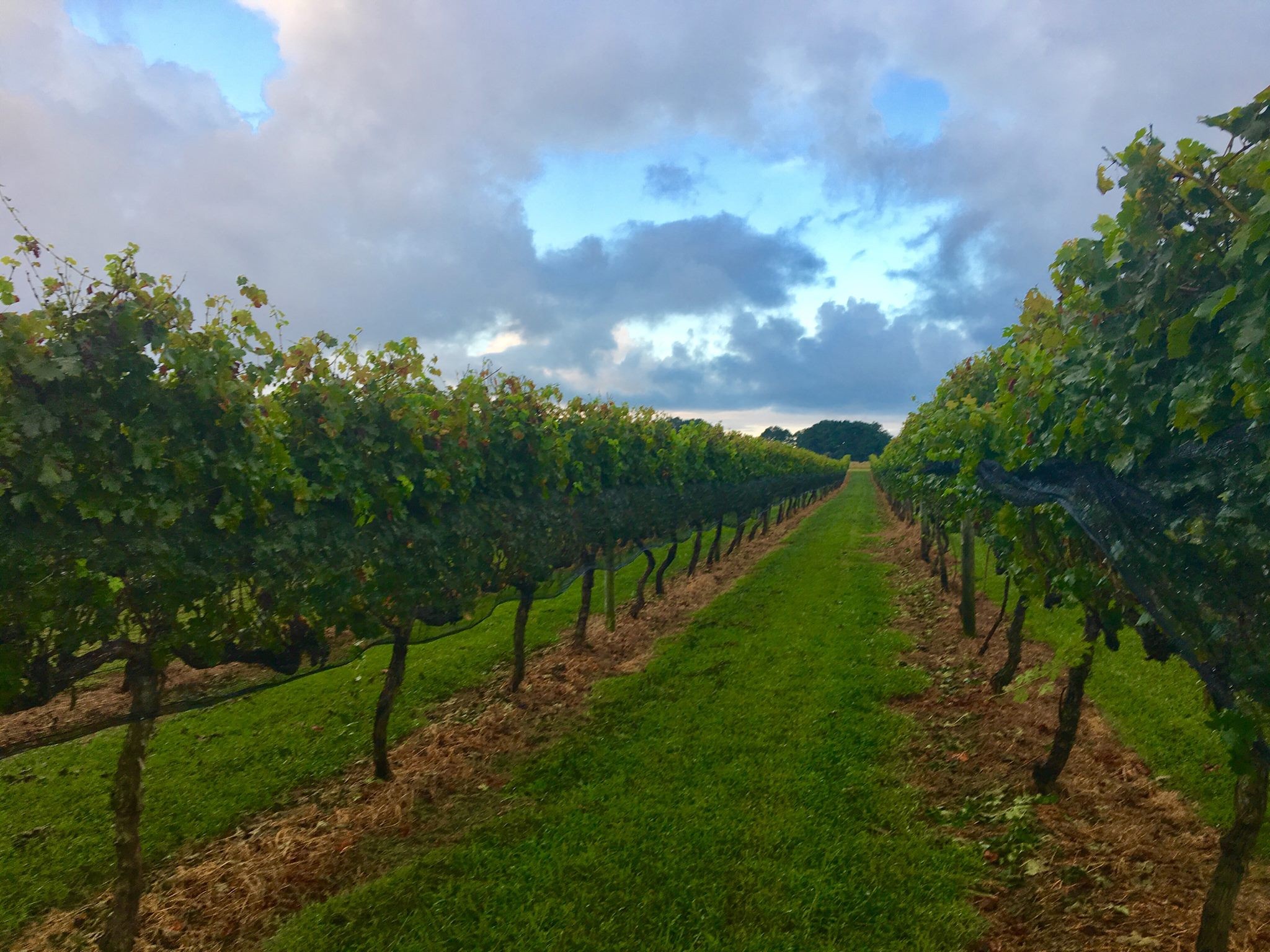 18296 Days Point Road, Smithfield VA 23430
(757) 676-5945 (Business), (757) 357-2183 (Tasting Room)
SummerWind's fall harvest includes wine grapes for commercial wine making. Winery tasting room onsite. Large groups welcome for tastings. Vineyard tours and Christmas tree sales by appointment.
SWVSmithfield@gmail.com
SWVSmithfield.com
Facebook: SummerWind Vineyard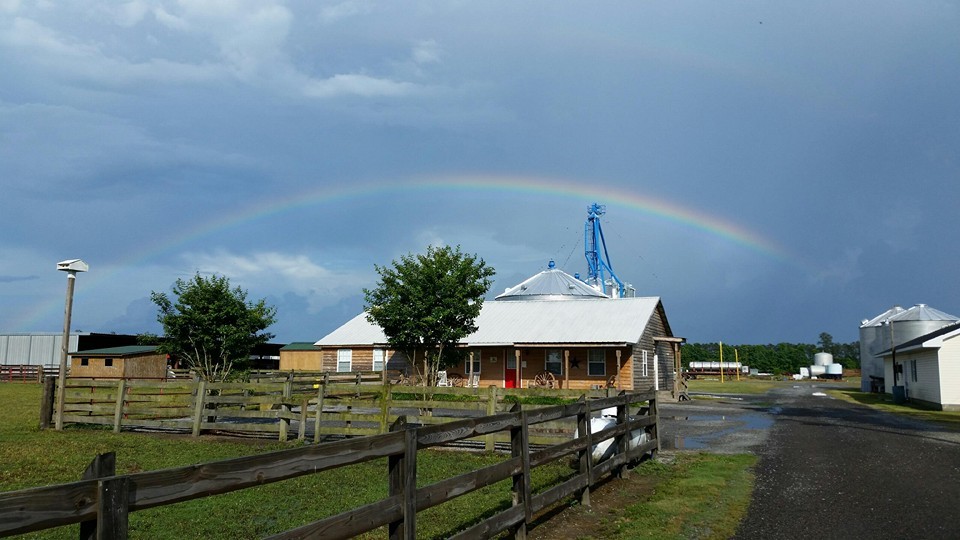 17381 Pope Swamp Trail, Windsor, VA 23487
(757) 209-1095
Grass fed/grass finished and Grass fed/grain finished beef; pork; both raised naturally. No antibiotics. No hormones. Farm market open every Saturday from 9:00 a.m. to 1:00 p.m.?
beef@windhavennaturalangusbeef.com
WindhavenNaturalAngusBeef.com
Facebook: Windhaven Natural Angus Beef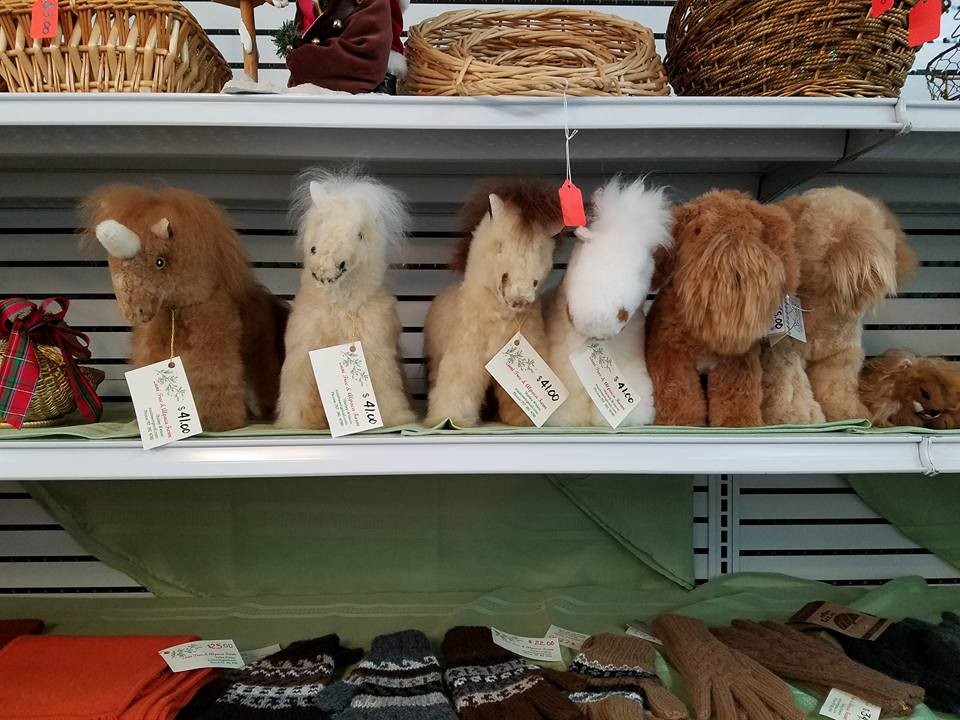 19362 Tomlin Hill Drive, Zuni, VA 23898
(757) 242-4780
The Christmas tree farm is open the day after Thanksgiving until the trees are sold out. Also offering alpacas for sale, breeding, and support for new owners, as well as alpaca products such as socks, gloves, scarves, and hats. Please call to be sure the farm is open for the season or to make an appointment to see the alpacas.
zunitree@gmail.com
ZuniTreeAlpacaFarm.com
Facebook: Zuni Tree & Alpaca Farm
In Windsor you'll also find the Commonwealth Gin, a working cotton gin offering tours, as well as the Zuni Gourmet Peanuts Store in Zuni.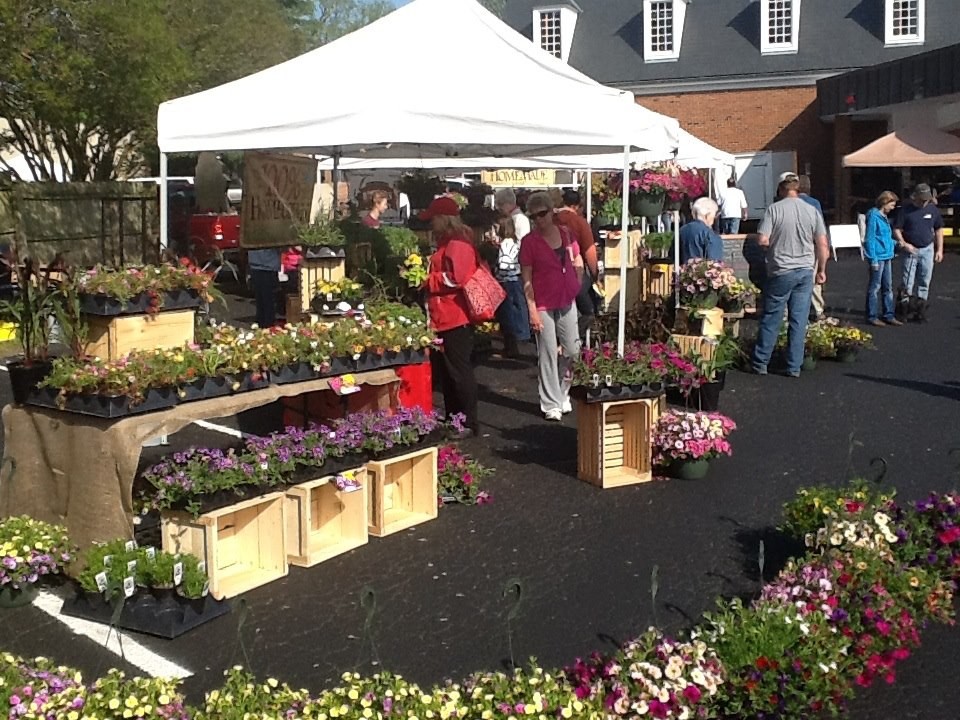 The Smithfield Farmers Market is held each Saturday morning from March through September, with specialty markets monthly throughout the year and is packed with plenty of locally grown produce, handmade goods, and live music.
Finally, Visit the Farm at the School! Isle of Wight County Schools' Agriculture Land Lab is a working farm built from the ground up by high school students in the Career & Technical Education program. The farm features chickens, goats, rabbits, pigs, cows, blackberries and a vegetable garden with broccoli, lettuce, collards, kale and spinach. The ag lab is located at 20008 Courthosue Highway, in Windsor. ours are available by appointment. (757) 365-1611 or (757) 630-8806.
djudkins@iwcs.k12.va.us
www.iwcs.k12.va.us
Facebook: Isle of Wight Schools Agricultural Land Lab
Twitter: @IWCSFarmManager