1. Smithfield Visitor Center and Arts Center @ 319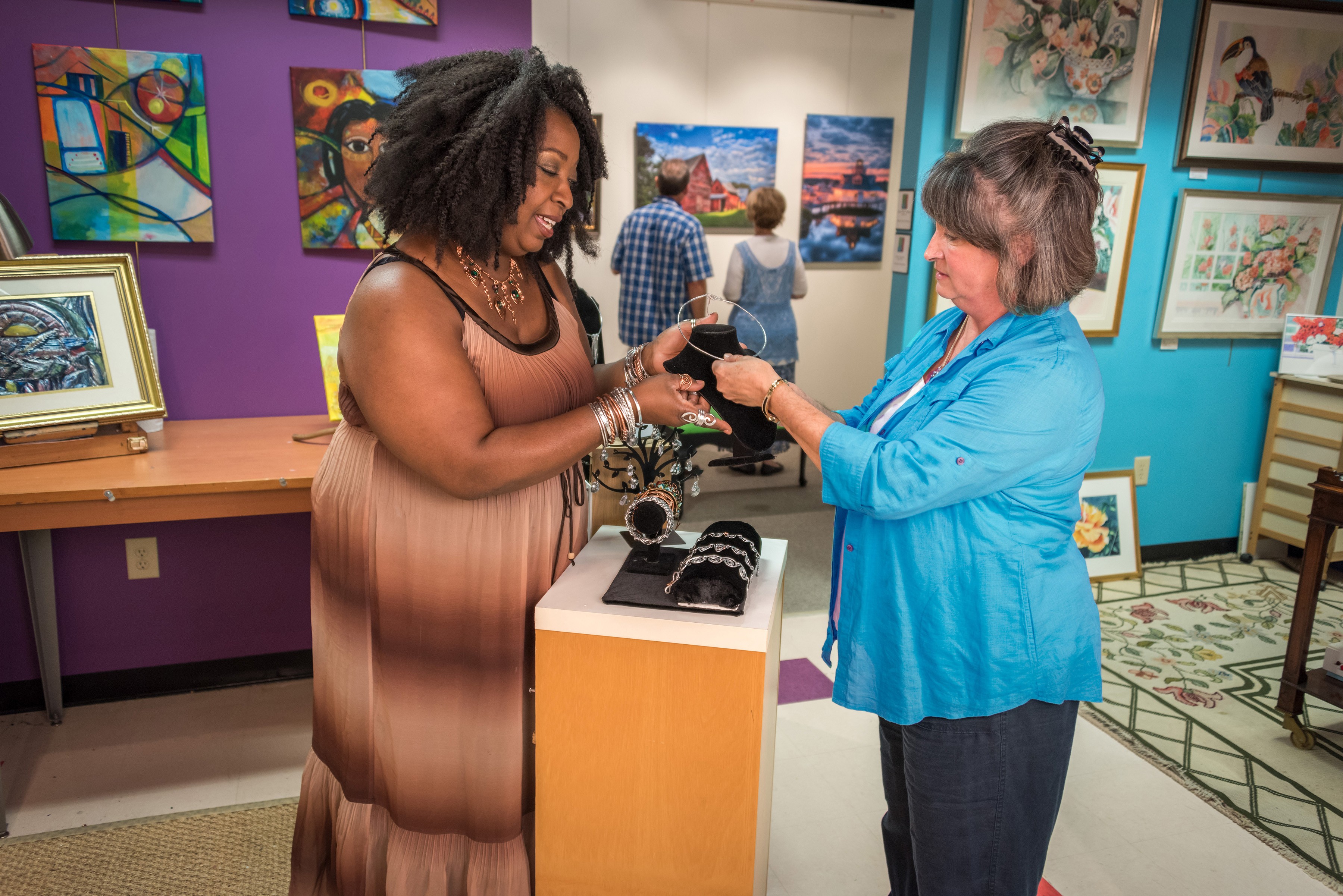 319 Main Street, Visitor Center 757.357.5182, Arts Center 757.357.7707
Make this your first stop for a downtown walking tour map which includes information on area attractions, lodging, and dining options. Particularly interesting is the history and description of the many historic homes of significant architectural interest, dating back to 1752. This is also a Convention and Visitors Bureau and has brochures and information of the entire State of Virginia.
The Visitor Center also houses the Arts Center @ 319, which exhibits the works of local and regional artists. The exhibits change frequently and are a treat for all who enter.
2. The Isle of Wight County Museum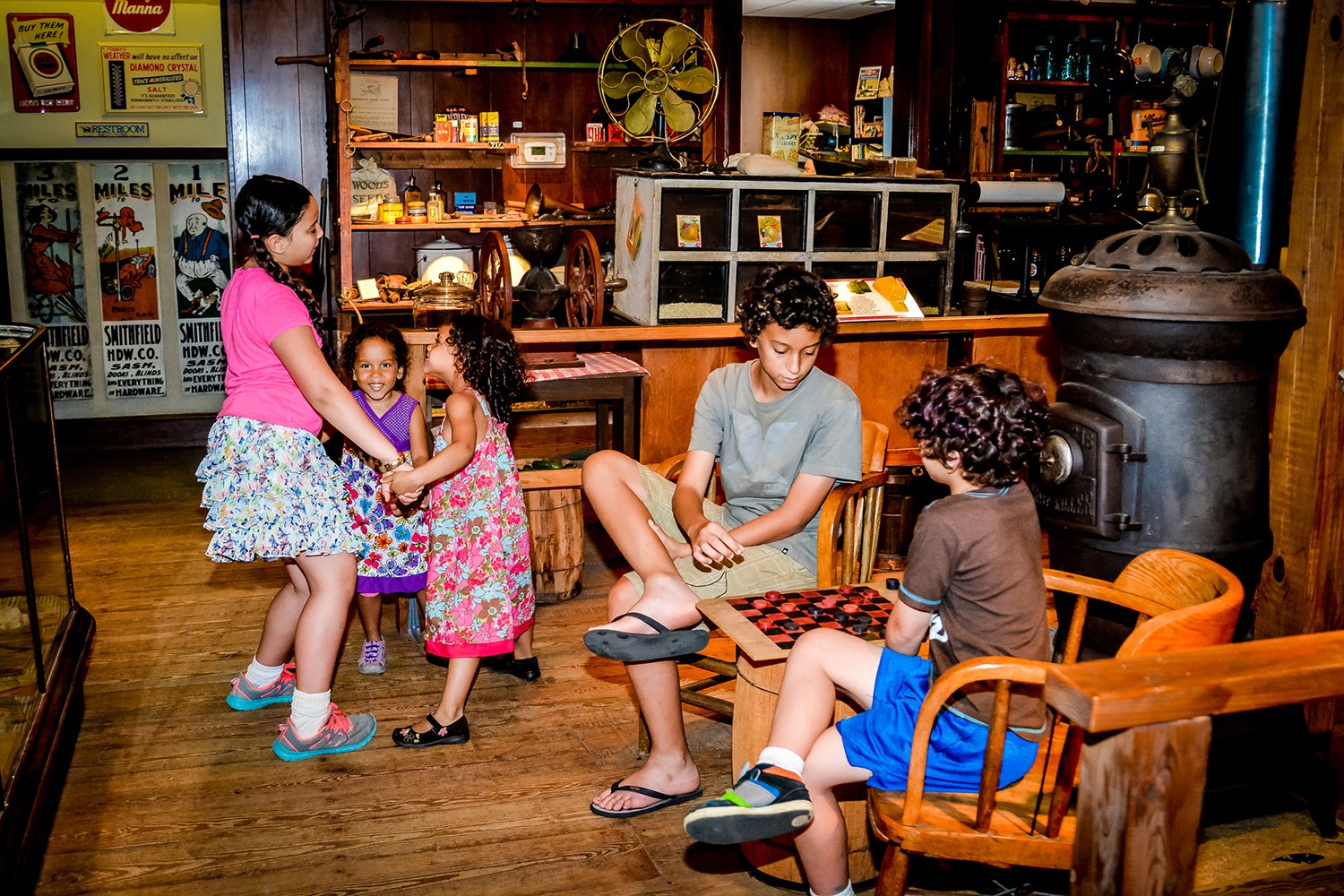 103 Main Street, Smithfield 757.356.1223
Interpreting local history, the museum features prehistoric fossils, Native American and Colonial artifacts, an authentic country store, a Smokehouse and Civil War exhibits, and the world's oldest, edible cured ham (over 117 years old, listed twice in Ripley's Believe it or not!). It also showcases the largest ham biscuit designed and prepared for the 250th anniversary of the founding of Smithfield in 1752. Special equipment was created by the employees of Smithfield Foods, the giant biscuit was prepared to great fanfare and made it into The Guinness Book of World Records. You can also find information of upcoming walking tours and events hosted by the museum staff and volunteers.
3. The 1750 Isle of Wight Courthouse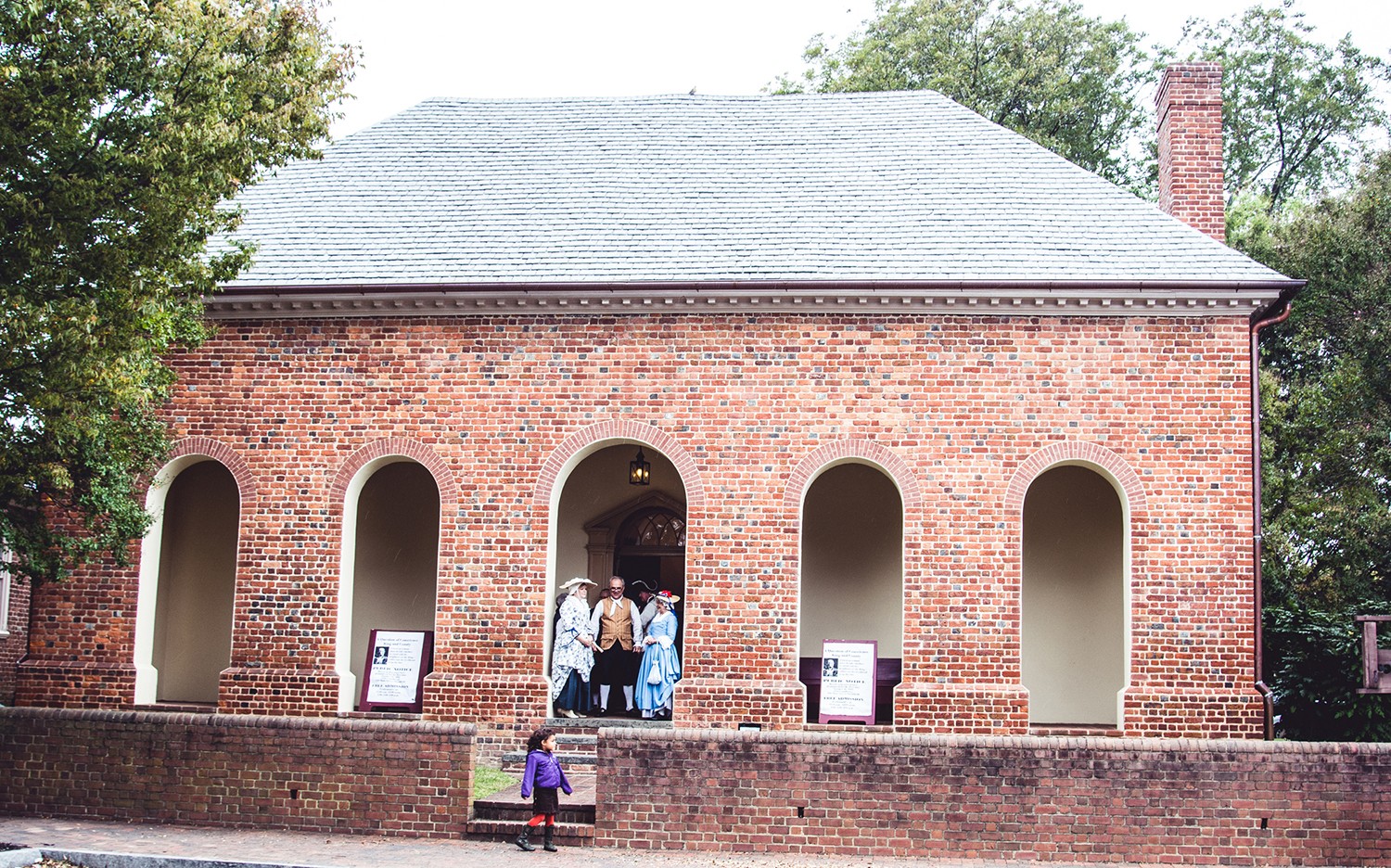 130 Main Street, Smithfield 757.356.9016
Built on land donated by Arthur Smith IV after he obtained a charter to establish Smithfield, the first town in the county in 1750, it served in an official capacity for Isle of Wight County from 1752 to 1800. One of four remaining Colonial courthouses in the State of Virginia, it boasts a unique design which was copied by Colonial Williamsburg when they rebuilt their capital building during the early years of their renovation. Tours are available as well as programs offered throughout the year. Special tours and programs are available for school groups.
4. Smithfield's Porcine Parade & Lundeen Statues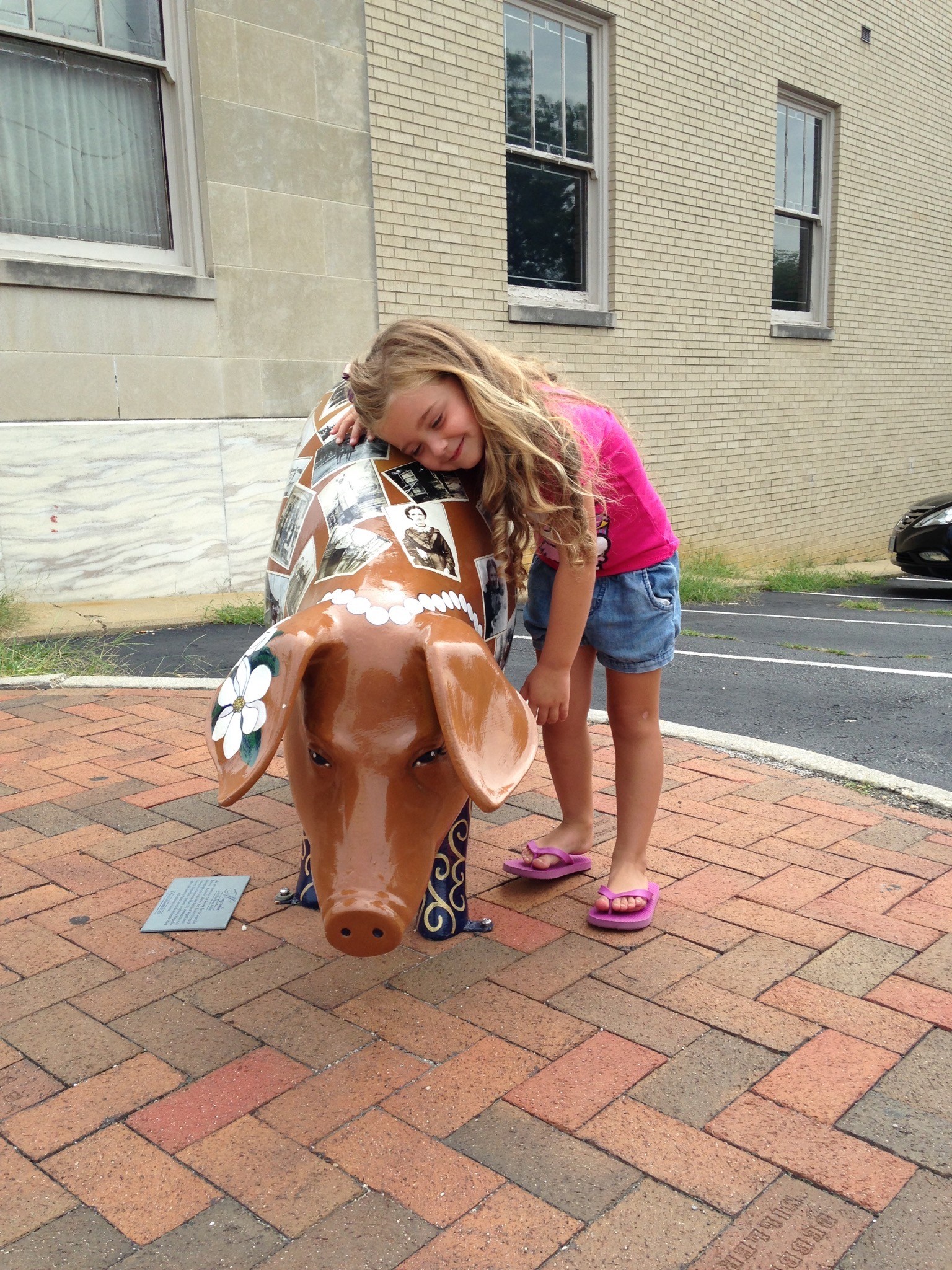 Located throughout Downtown Smithfield 757.357.5182
Unique to Smithfield, VA, the eight life-size statues of hogs painted by local artists reflect a specific time in the history of the area. You will meet the likes of Steamship Swillie, painted by the great- granddaughter of one our early steamship captains (a cousin of the "peanut king" - PD Gwaltney, Sr), Sweet Swine of Avon, telling the story of the birth of the "Shakespeare Class" in 1905, by a group of women meeting in Hayden's Hall to celebrate William Shakespeare. The group continues to meet today.
While visiting the porcine statues you will note that there are beautiful bronze statues throughout the town as well. Donated by former Smithfield Foods CEO, Joe Luter III. Smithfield boasts the country's largest collection of bronze statues by acclaimed sculptor George Lundeen. Of particular interest are the three statues of Mr. Luter, Sr., the founder of what we now know as Smithfield Foods, Mr. Luter, Jr., and Mr. Luter III, located adjacent to the Smithfield Foods International Headquarters in the heart of downtown Smithfield. These lovely works of art add a cultural flavor to this charming river town known as the "Ham Capital of the World."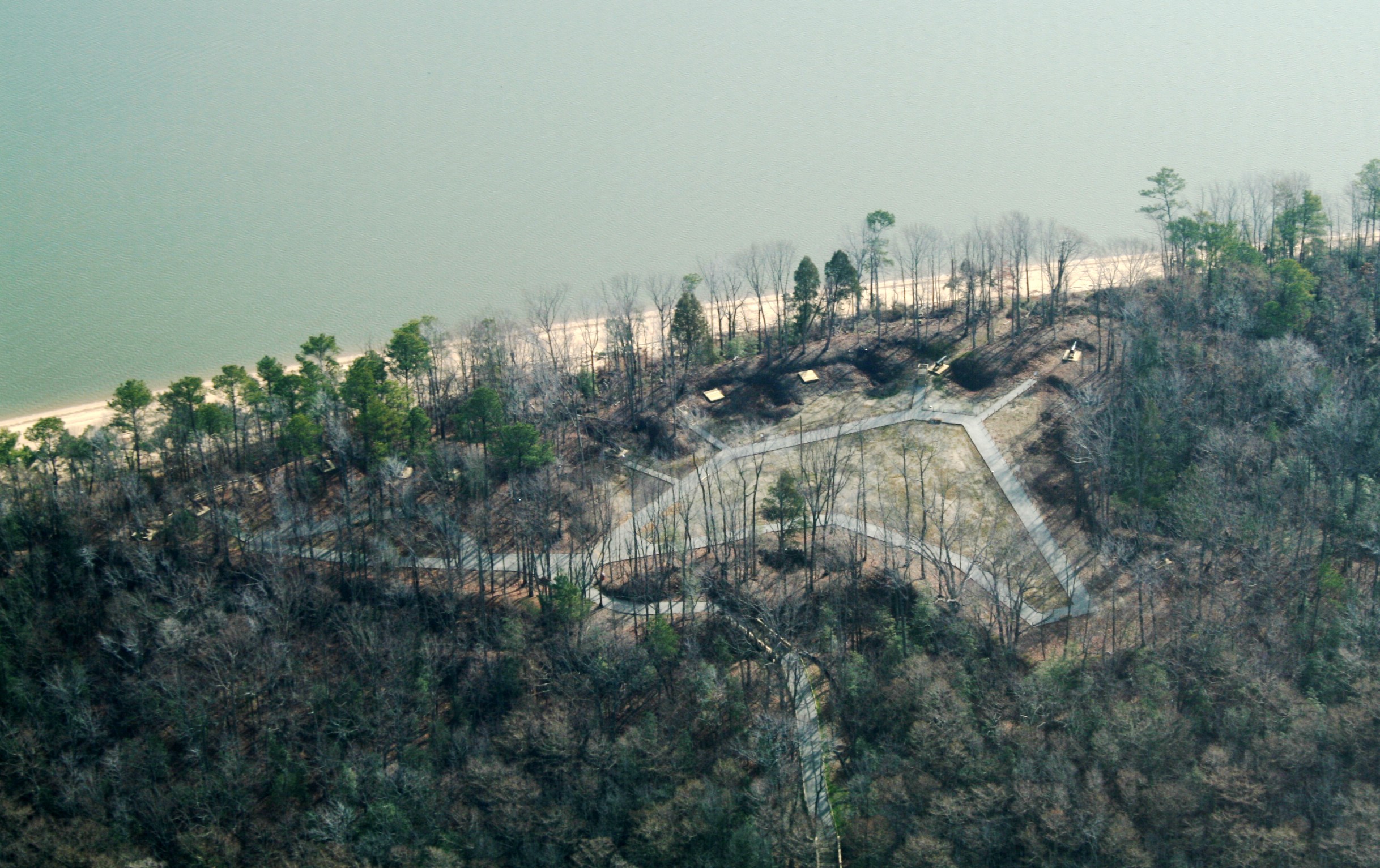 15080 Talcott Terrace, Smithfield 757.357.0115
Historic Fort Huger, named for Major Gen. Benjamin Huger was known as the Gateway to the Confederate Capital. It was hoped that from this vantage point, the route to Richmond, VA could be protected.
A unique offering here is that you can view the ghost fleet (reserve fleet) of the James River. This is one of three active reserve fleets in the US. Ships were stored here as early as WWI. At one time there were 800 ships anchored at this site. You can take a self-guided walking tour and see the cannon mounted along the edges of the bluff overlooking the James River. Guided tours are available as well throughout the year.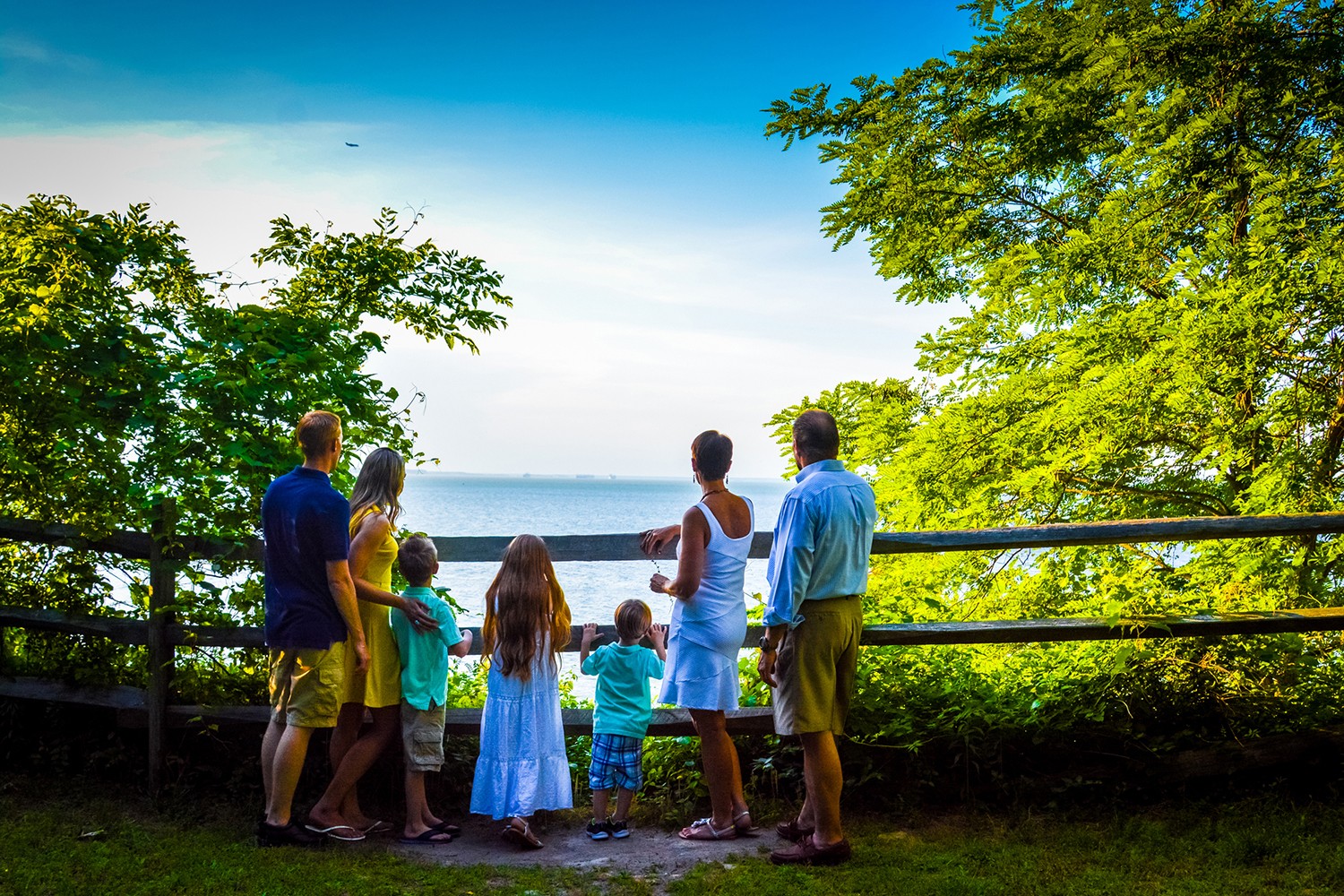 7410 Ft. Boykin Trail, Isle of Wight 757.357.0115
A part of American history since 1623, when a fort known as the "Castle" was constructed to protect colonists from the Spanish. Fort Boykin sits atop a bluff overlooking the James River. The site's commanding view makes it a keen observation point. This site has been in continuously since the above date. During the Revolutionary War, the name was changed to honor Major Francis Boykin, who served on General George Washington's Staff.
Between June 1861 and May 1862, the Confederate Army rebuilt to fort as a part of their defensive system. A feature of note is the Black Walnut tree that is believed to be the second largest in the state and over 200 years old. This area provides access to a public beach on the James River.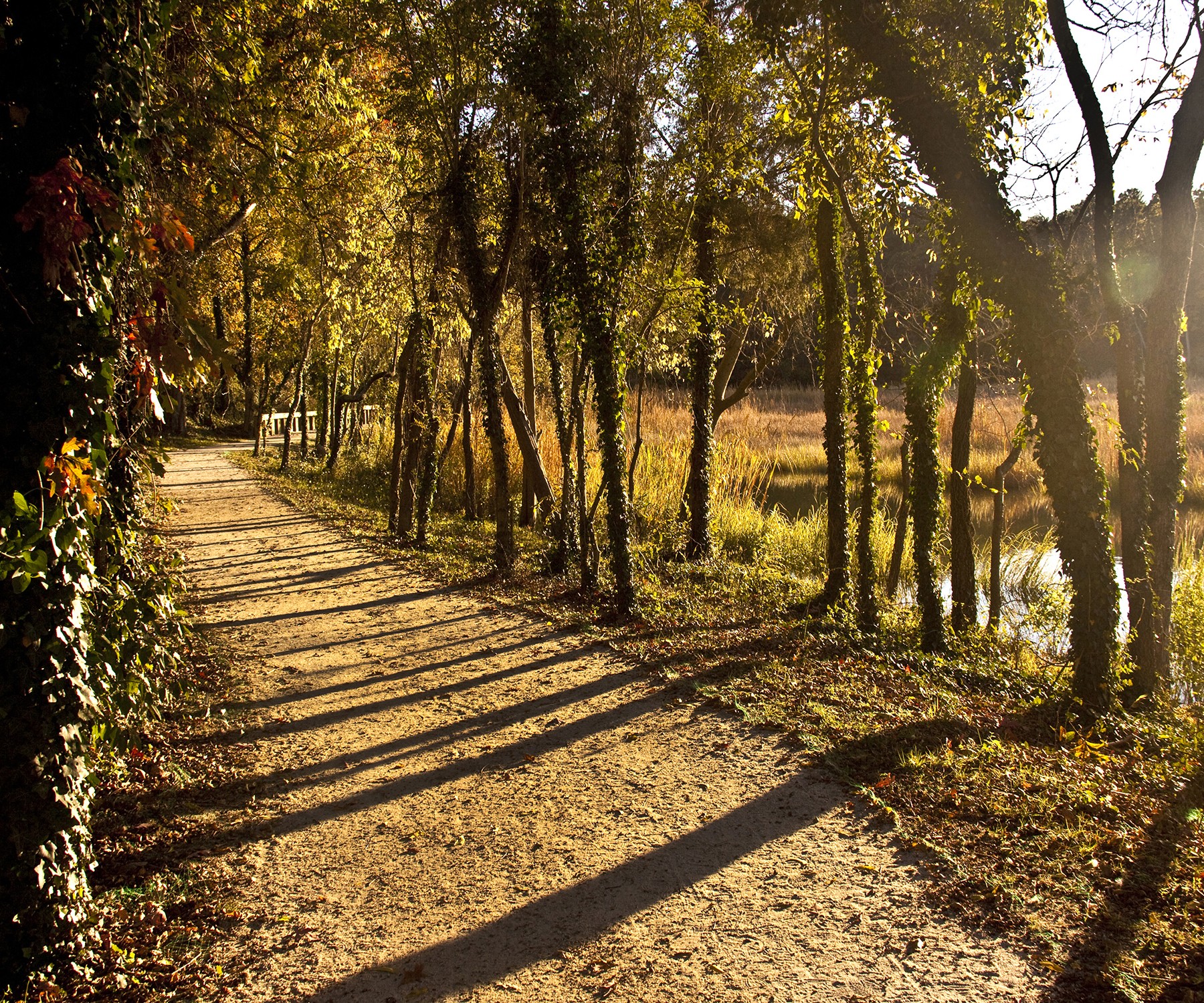 301 Jericho Road, Smithfield 757.357.5182
Located in the heart of downtown, this riverside park features a woodland trail system, picnic area, kayak/canoe/paddleboard launch, dog park, a children's natural playscape, scenic overlooks and the historic site which is now used for special events. Kayak rentals offered seasonally.
8. Historic St. Luke's Church & Museum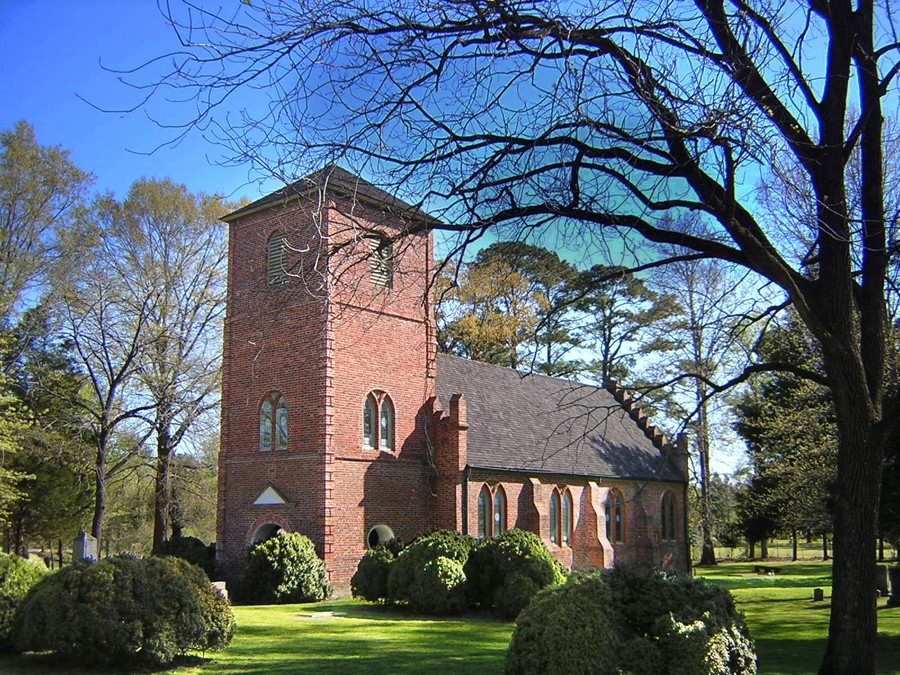 14477 Benns Church Blvd., Smithfield 757.357.3367
Virginia's oldest church is a rare, 17th-century church building offering 45-minute guided tours at the top of each hour Thursday, Friday and Saturday. The site also offers local tourist information, cemetery tours, and a boutique gift shop. Minimal admission fee charged and closed the month of January.
9. Genuine Smithfield Walking Tour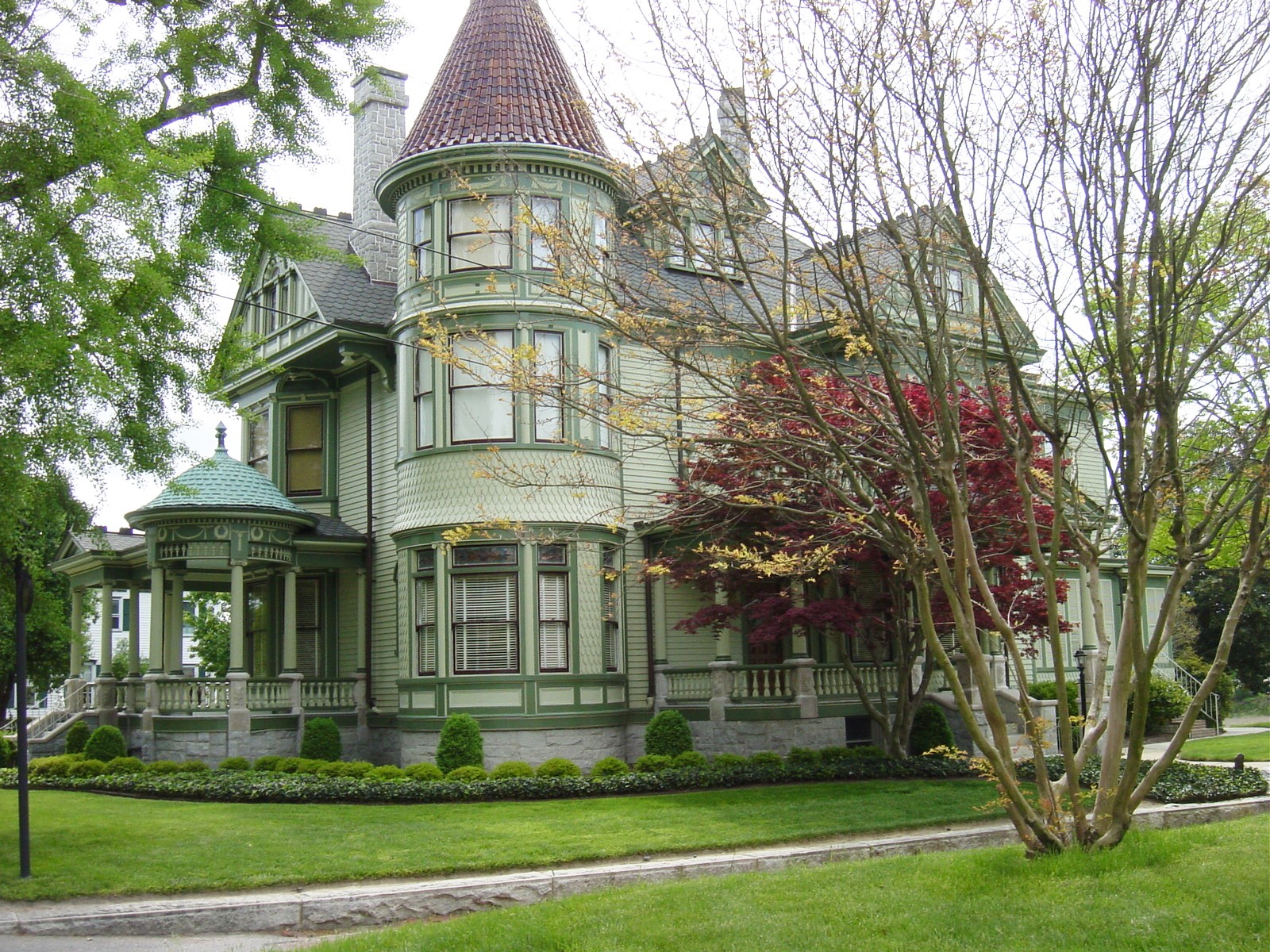 Visitor Center, 319 Main Street, Smithfield 757.357.5182
Pick up a copy of the walking tour map at the Visitor Center for a self-guided walking tour of the Historic District which boasts over 50 buildings of architectural importance. Choose from Colonial, American Gothic, and Victorian and more.
10. Darden's Country Store, Smokehouse & Farm Tour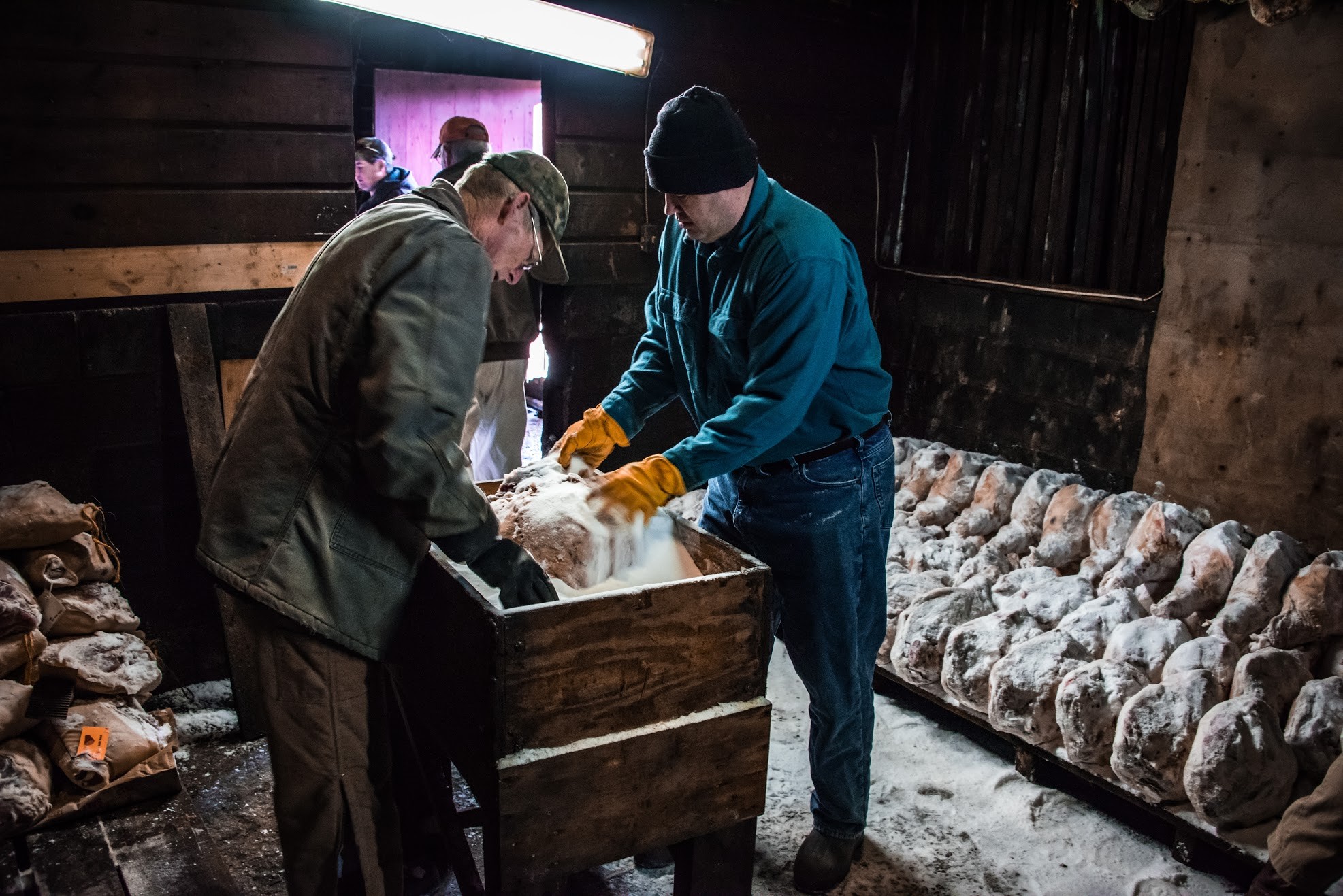 16249 Bowling Green Road, Smithfield 757.357.6791
Visit a true working farm family who own and operate this classic country store & smokehouse. Since 1952, they have been curing hams (over 900-1000), yearly, planting and harvesting, peanuts, cotton, corn, and soybeans as well as hosting tours for folks all over the United States. In October they host hayrides to the pumpkin patch, enjoyed by all ages.
11. The Schoolhouse Museum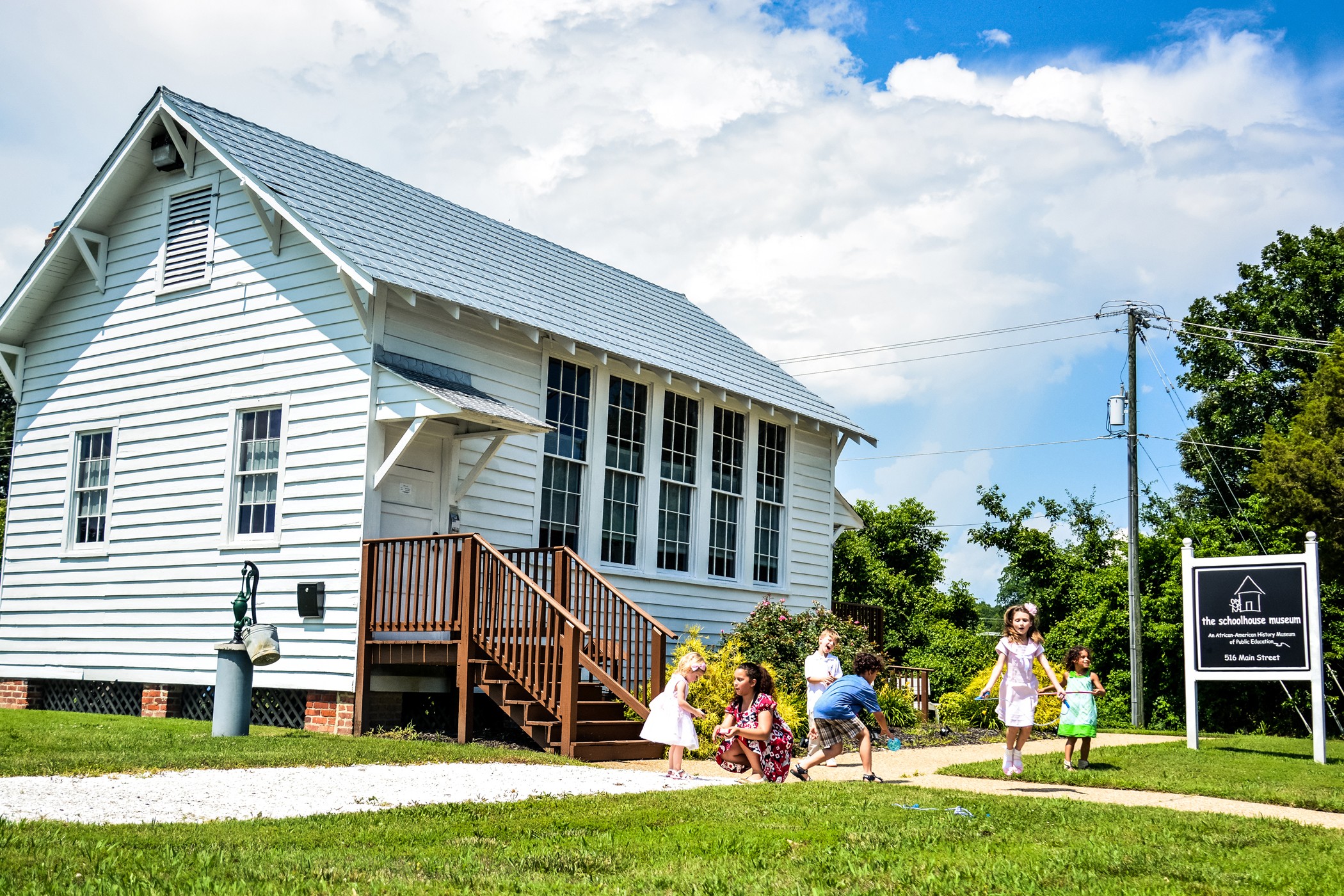 516 Main Street, Smithfield 757.365.4789
An African American History Museum of Public Education built in 1932, featuring period desks, books, and oral histories of those who attended the school. A knowledgeable guide is available on Thursday, Friday, and Monday from 12-4. Other tours can be arranged by contacting the Visitor Center at 757-357-5182.
12. Food, Drink & Shopping in Genuine Smithfield & Isle of Wight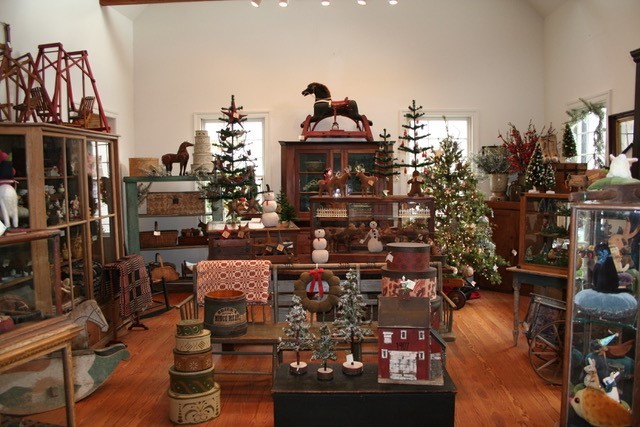 Stroll down charming Main Street and visit the unique shops, galleries and fabulous restaurants of the downtown district. Complete your visit with taking a photo at our LOVEwork statue located at our visitor center. Be sure to post your photo using the hashtag "#SmithfieldLove".