What does your local Tourism Bureau do?

Really! Our Visitor Center is the command center for the tourism industry in Smithfield & Isle of Wight. It is staffed seven days a week by our professional (and friendly!) docents. They are ready and able to assist you and your guests with any information related to the attractions, shops, lodgers, restaurants and special events in town. And if they don't know something...they will find it out for you!
The Visitor Experience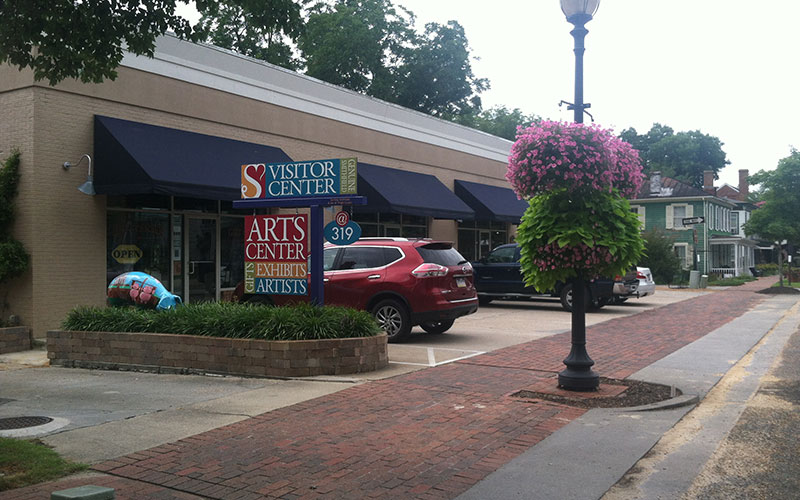 When our visitors walk in the door of the Visitor Center, they're greeted by our docents who ask if they're new to the area and where they're visiting from. This may sound like casual chatting, but the docents record each visitor who comes in, as well as where they are from. This vital information is where we get our visitor counts, which we turn into the state tourism bureau, and we use to decide where to target our marketing!

Next, the docents offer them a Walking Tour Map. This map helps orient the visitor by showing them the downtown streets, shops, attractions, and restaurants available.

On Monday's and Tuesday's, when many of our smaller shops are closed, the visitors are provided with a Seven-Day Merchants brochure telling which shops are open.

The Visitor Center also features public restrooms and a bench for visitors to take a break! Our visitors are also offered the opportunity to view a wonderful video featuring Smithfield & Isle of Wight.

One thing our docents don't do is recommend a specific business to the visitors. We represent all the town and county businesses. Our docents are trained to ask visitors what they are interested in and make suggestions based on their input.
But that's not all!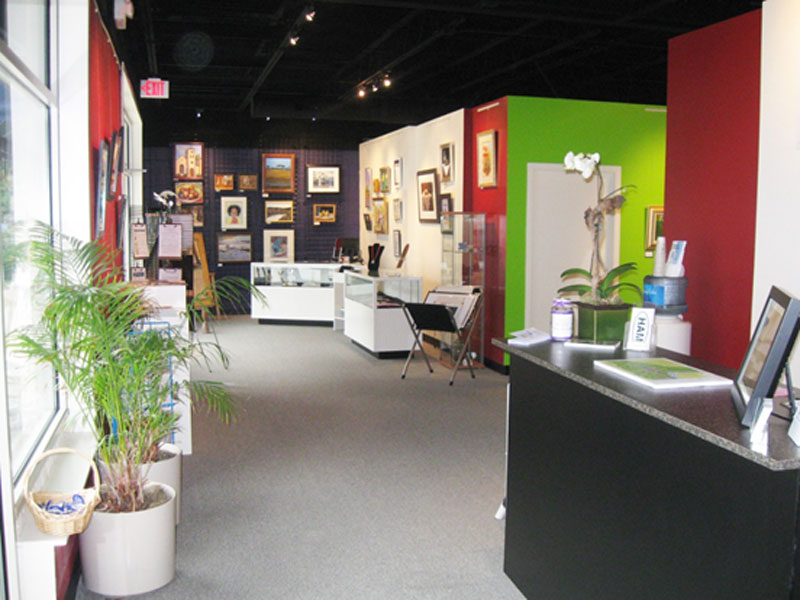 We are only one of two Visitor Centers in the state who share space with an Arts Center! The Arts Center @ 319 features local and regional art, a gallery, gift shop, and resident artists for visitors to meet. This partnership has been wonderfully successful and visitors are always pleased when they walk in.
Stop by!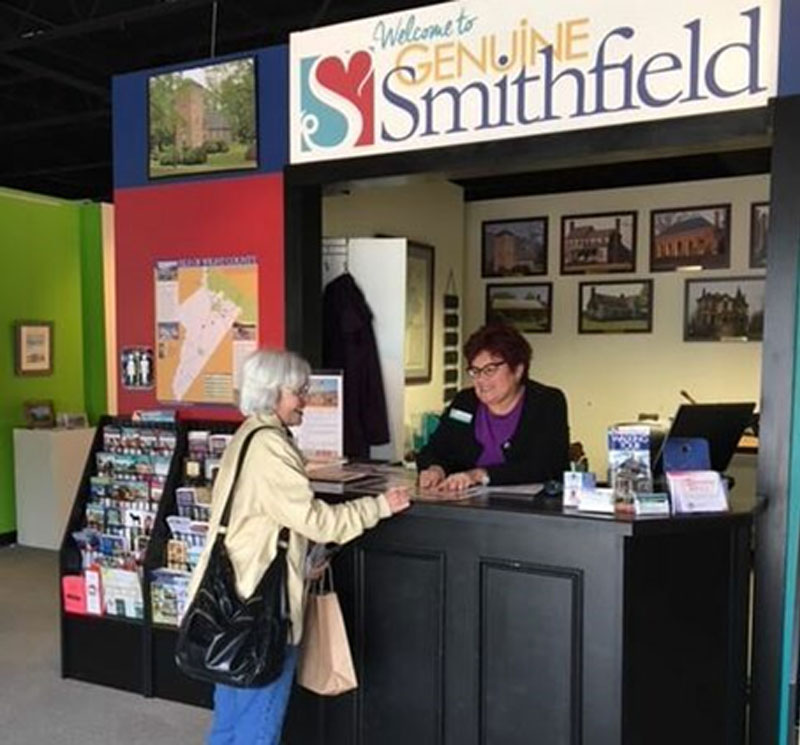 The Visitor Center plays a key role for our guests and for our tourism industry. If you haven't been inside the Visitor Center, make it a point to stop by soon. We offer brochures, maps and information, and not just those featuring our area. As a Certified Visitor Center (CVB), we also offer information on state-wide attractions. Many local residents come by when they are entertaining guests to give them brochures of the area or show them around the Visitor Center/Arts Center. It's impressive!