A bit of Ham History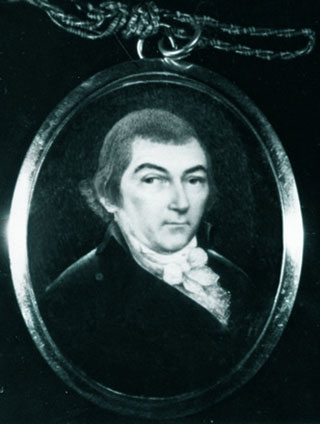 The ham industry in Smithfield goes back to Colonial Times when Capt. Mallory Todd, a merchantman from Bermuda, set up shop in town and began exporting hams as early as 1779. Capt. Todd is credited with the creation of the Smithfield ham with his distinct salt and smoke cured country hams. Todd's business was very successful, and his first packing house was built in 1880.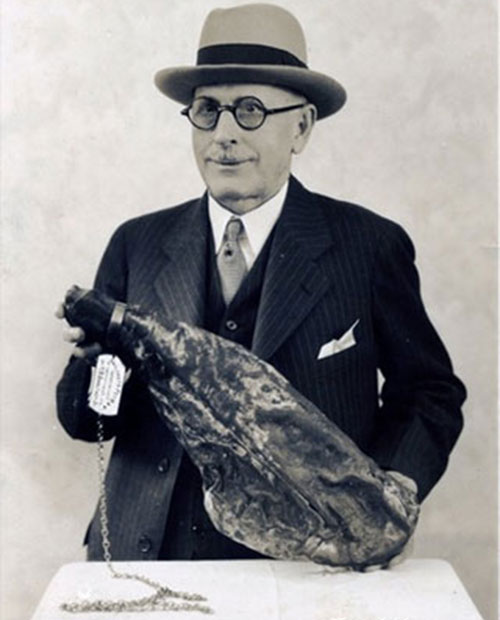 P. D. Gwaltney, Jr. and his "Pet Ham" The pork and peanut industries were very closely related. In fact, peanut-fed hogs were reputed to be the reason for the unique flavor of the Smithfield hams. In 1874, P. D. Gwaltney and O. G. Delk began a peanut business, building a store and smokehouse. Just a short year later, P.D. bought out his partner and in 1880 he created P. D. Gwaltney & Company. Peanuts were important and P. D. was credited with inventing several industry innovations and state-of-the-art facilities on Commerce Street in downtown Smithfield. P. D., Jr. joined his father in the business in 1882, and in 1906 he expanded the meat processing plants and smokehouses. It's interesting to note that Joe Luter, Sr., Founder of Smithfield Packing, began working for P. D. Gwaltney, Jr. & Company in 1900. A bit of trivia...in 1912 Gwaltney ham retailed for 23 cents per pound. Bacon was just 16 cents per pound!

In 1914, P. D., Gwaltney Sr. retired and passed away the following year. P.D., Jr. continued to expand the ham business when in 1921, The Great Fire ripped through Commerce Street destroying much of the Peanut storehouses and manufacturing.

In 1926, the General Assembly of Virginia passed a law stating that all official Genuine Smithfield Hams must be made within the town limits of Smithfield, Virginia. In 1945, the Gwaltney meat packing, now under Howard Gwaltney's management, expanded with the purchase of an additional 28 acres purchased alongside Highway 10. In 1946 Smithfield Packing was started by Joseph W. Luter, Sr., his son Joseph Jr. and P.D. Pruden. By the year 1972 all Gwaltney family members had officially retired from the meat industry and in 1983 Smithfield Foods purchased Gwaltney.

Smithfield Packing & Smithfield Foods thrived and expanded under the leadership of both Luter's and Joseph W. Luter, III who retired as CEO from Smithfield Foods in 2006. Today Smithfield® is a Fortune 200 Company, with headquarters still located along the Pagan River right here in the town. It is the world's largest pork producer, delivering pork products across six continents. In September of 2013, Smithfield® received world-wide attention when it was purchased by the Chinese Company Shuanghui International Holdings Ltd., now WH Group, for $4.7 billion, making it the largest Chinese acquisition of an American firm.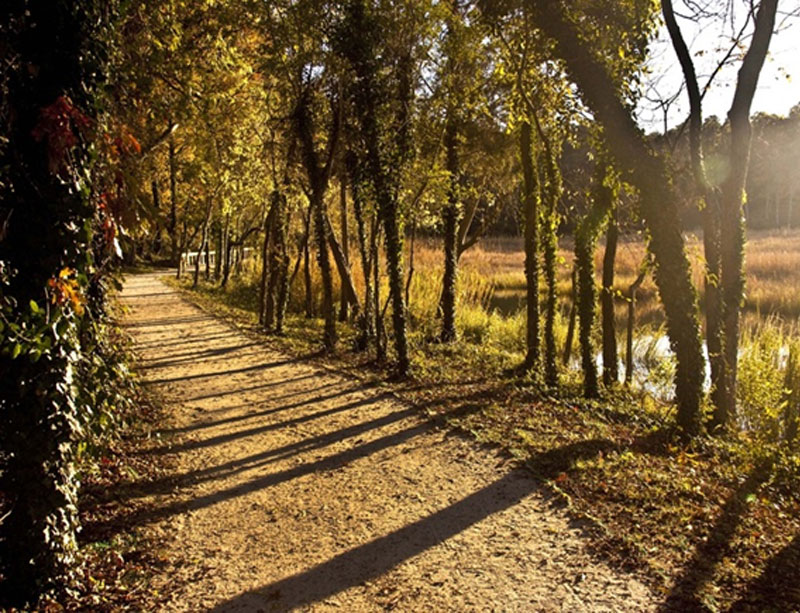 Windsor Castle Park by Jennifer Lycke Smithfield® has been wonderfully generous to its namesake. Who can forget the creation of the World's Largest Ham Biscuit in 2002 for the celebration of the town's 250 birthday? And even upon retirement Mr. Luter has remembered his hometown with such generous gifts as the Luter Family YMCA, Windsor Castle Park, and many other donations to various organizations in town.
How can our visitors experience a "taste" of the rich ham tradition here in Smithfield & Isle of Wight?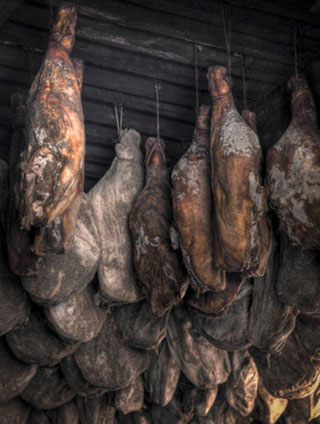 The meat packing plants don't offer tours, but what we do encourage our visitors to do is to visit Darden's Country Store. Darden's is a family-run farm of about 600 acres that's been around since 1952. The Darden's smoke their own hams the traditional Virginia way in their own smokehouse located beside their country store. Call ahead and Dee Dee or Tommy will be happy to show you the smokehouse.

The Darden family also offers a corn maze and pumpkin patch in the Fall for children - of all ages!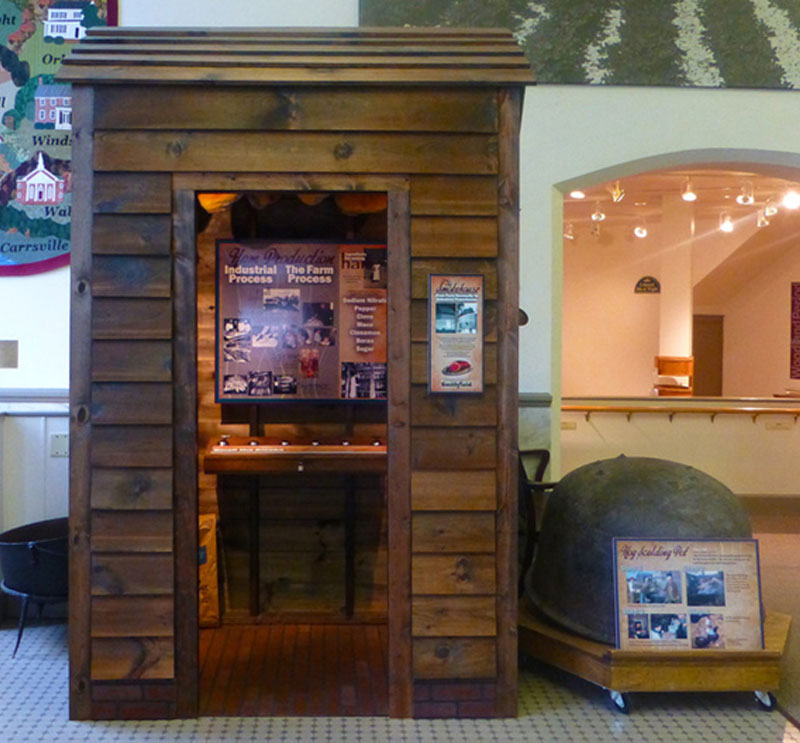 The Smokehouse Exhibit at the Isle of Wight County Museum The history of the ham industry and a full-size smokehouse (with a "sniff" exhibit!) are presented at the Isle of Wight County Museum - including the museum's most important treasure - the world's oldest ham, otherwise known as P.D. Gwaltney Jr.'s pet ham. The museum's gift shop features lots of ham related souvenirs, perfect for visitors trying to take home a slice of Smithfield.

Of course, most of our fine dining establishments offer dishes featuring Smithfield Ham, even Ringo's Donuts features "Squealer Donuts" - donuts with maple-flavored icing sprinkled with bacon bits!

The "Taste of Smithfield" is the flagship shop and cafe for Smithfield Foods. Here visitors can dine or shop for Genuine Smithfield Ham and other products.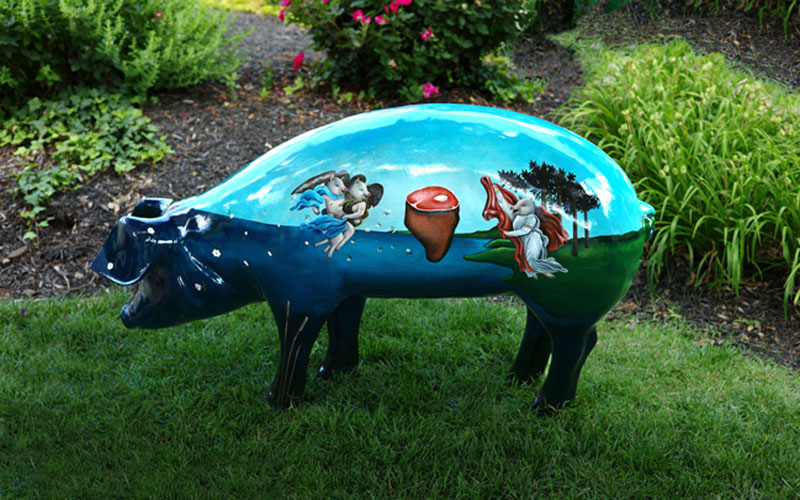 "Birth of Ham" by artist Mallory Jarrell - photo by Lee Poe Finally, our Porcine Parade - 8 life-size hog statues decorated by local artists and placed throughout downtown Smithfield, pay tribute to the ham industry. Visitors can pick up a map describing each statue and their location at the Visitor Center.

Smithfield & Isle of Wight have a rich tradition in the ham industry, which began as an international export business with Malory Todd over 230 years ago and has now come full circle - continuing the tradition of exporting quality Smithfield ham and pork products across the world, putting "The Ham Capital of the World" on the global stage.