Arts & Culture District
Smithfield may be a small town, but we know a thing or two about arts & culture. Did you know we have several art galleries downtown? Put them all on your list of places to check out.
And in 2010 Smithfield was designated an Arts & Culture District. What does this mean? The establishment of an Arts & Cultural District helps position, promote and expand the arts community. It also serves as an economic development vehicle to foster growth in the downtown district, by offering financial incentives to arts businesses within the Historic District. You could say, having this designation puts us on the map as a town that values and promotes the arts!
Art Galleries in Genuine Smithfield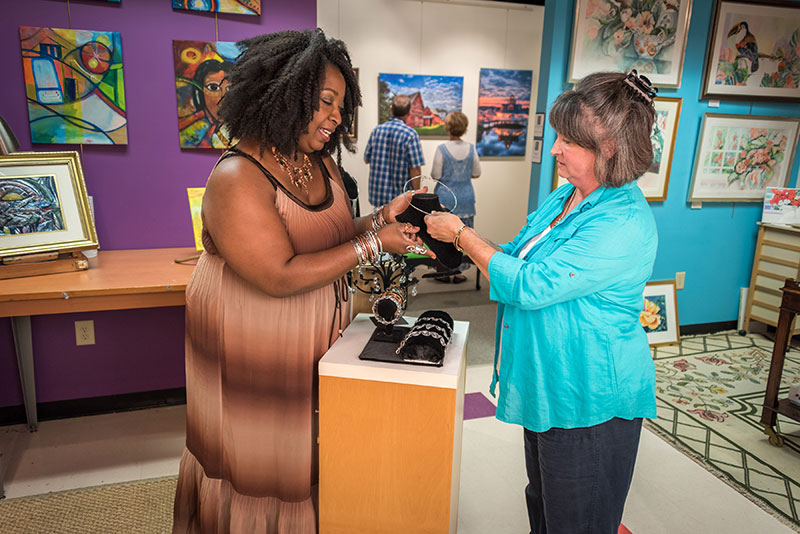 The Arts Center @319 shares its space with the Smithfield Visitor Center, and exhibits the works of local and regional artists in multiple shows throughout the year. The Arts Center also hosts working studios for resident artists, a gift shop that features creations by its member artists and an arts classroom. Visitors are encouraged to interact with the resident artists as new works are being created.
319 Main Street, Smithfield
(757) 357-7707
Open Monday - Saturday 9:00 a.m. - 5:00 p.m.
Sunday 12:00 noon - 4:00 p.m.



Colorscapes features original art by artist Anne Hubbard - Paintings, sculpture & creative clay objects. Anne and her husband live at the studio so visitors will get the opportunity to meet the artist!
343 Main Street, Smithfield (757) 357-5874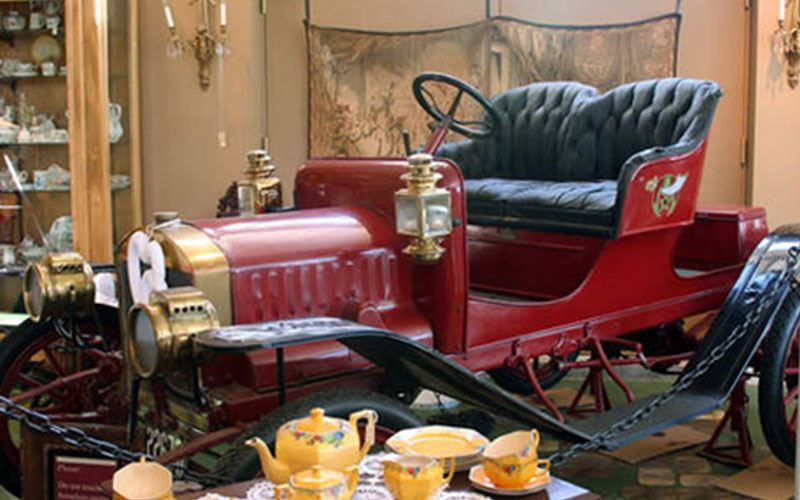 Mansion House Art & Antiques offers antique art and accessories, from Victorian to vintage. Hand-picked originals include oil paintings (most from around the 1880's to 1920's), estate jewelry, sterling silver jewelry, sterling silver flatware, cut glass and crystal plus collectible figurines.
120 N. Church Street, (757) 357-3968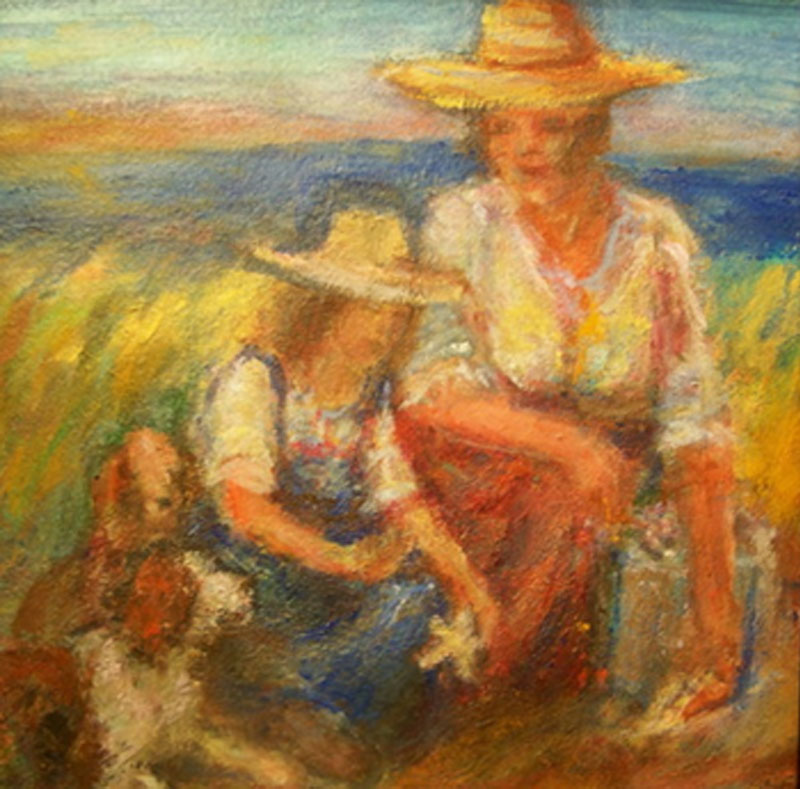 The Painted Garden Gallery features the artwork of artist, Robbie Perotti-Younger, as well as vintage women's clothes and gifts.
324 Main Street, (757) 268 - 1011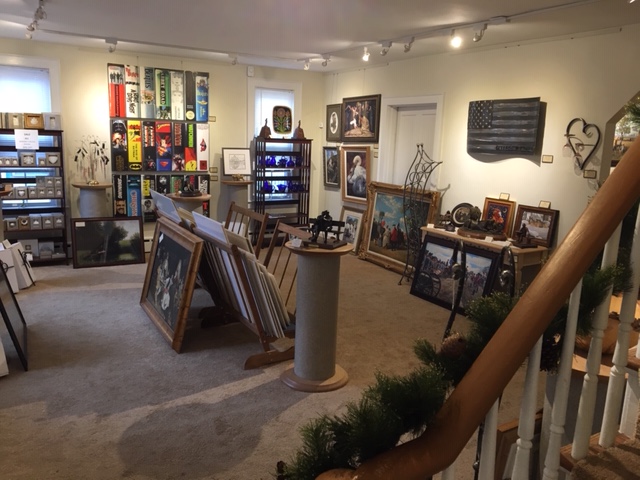 Imagine Art Gallery, est. in 1991, is a gallery located in a 1880's home featuring 2,200 square feet of original art, prints, bronzes and much more. Also offering custom framing in-house. Imagine Art is a locally owned and operated gallery and is open 7 days a week.
318 Main Street, (757) 542 - 4900
Porcine Parade
In addition to our art galleries, we've got EIGHT pig statues placed throughout Genuine Smithfield. This "Porcine Parade" features live-size statues of market hogs, painted by local artists to reflect an aspect of the town's rich history, culture & recreation. A project of Smithfield 2020 in partnership with the Isle of Wight Arts League and Smithfield & Isle of Wight Tourism the eight selected statues were officially unveiled during Olden Days on June 29th, 2012.
Do you know where all the statues are located?
Finding them is a great family-friendly activity!

Pick up a brochure at our Visitor Center or click HERE for information on Smithfield's Porcine Parade.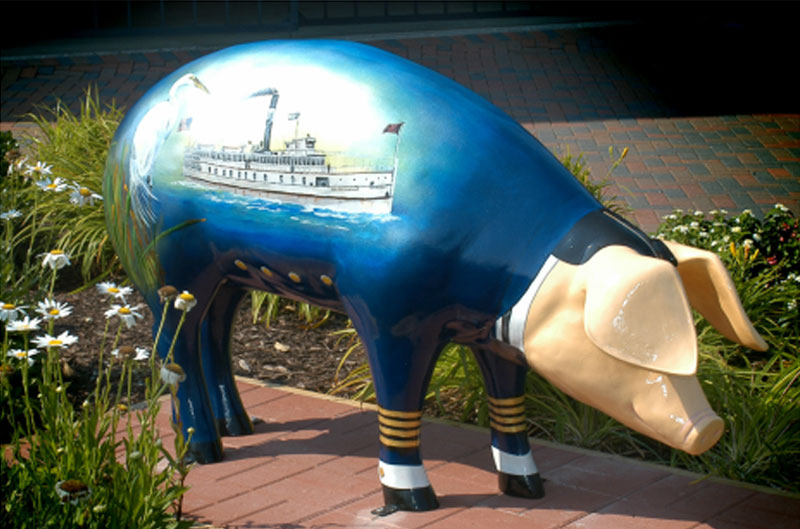 Lundeen Bronze Statues
Genuine Smithfield is proud to boast the country's largest collection of bronze statues by acclaimed sculptor George Lundeen. Smithfield is home to 7 of these striking, original George Lundeen bronzes. Donated to the Town by former Smithfield Foods CEO, Joe Luter III, these striking art pieces add to the cultural ambiance of the Arts and Cultural District! George Lundeen established his sculpting studio in Loveland, Colorado where he currently lives and works. There are three additional bronze statutes (not Lundeen sculptures) located at Historic St. Luke's Church.
CLICK HERE for more information and a map of each statue's location.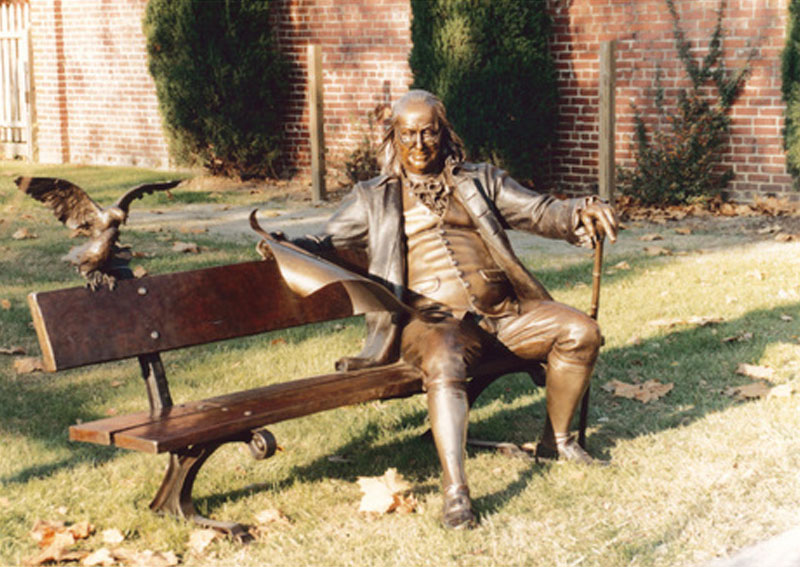 Special Events & more!
For over 50 years, Smithfield Little Theatre has presented three live theatrical productions a season. The theatre expanded to a new facility in 2001 and now includes a children's summer drama camp and is closely partnered with Smithfield Music to provide multiple concerts throughout the year. Due to a strong following and consistent commitment to quality, the three main shows at Smithfield Little Theatre sell out quickly - especially the musicals! Patrons are always encouraged to call ahead to lock in season tickets. Visitors can try to get a ticket as well by calling the box office or just showing up!
210 N. Church Street, Smithfield, Box Office: (757) 357-7338.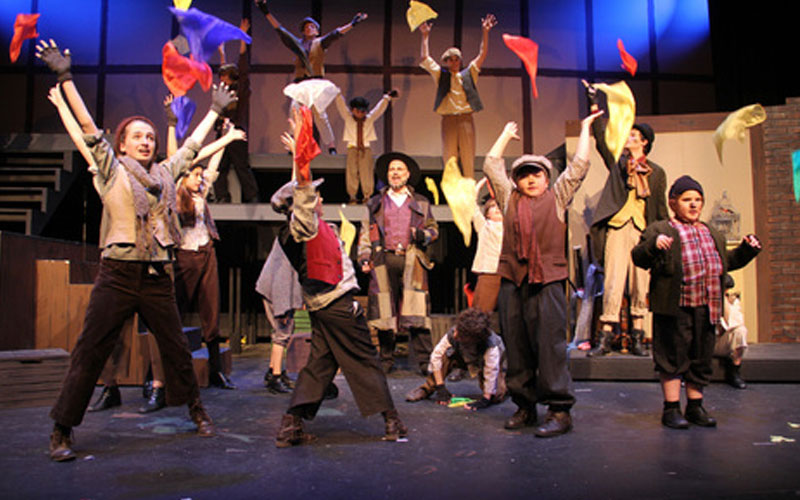 Smithfield Music presents top tier entertainment in partnership with the Smithfield Little Theatre and uses the proceeds from the concerts to promote music education in Isle of Wight county. Smithfield Music has donated thousands of dollars toward this cause for many years. Most shows are held at the Smithfield Little Theatre, but intimate "in-house" concerts are offered as well at various locations.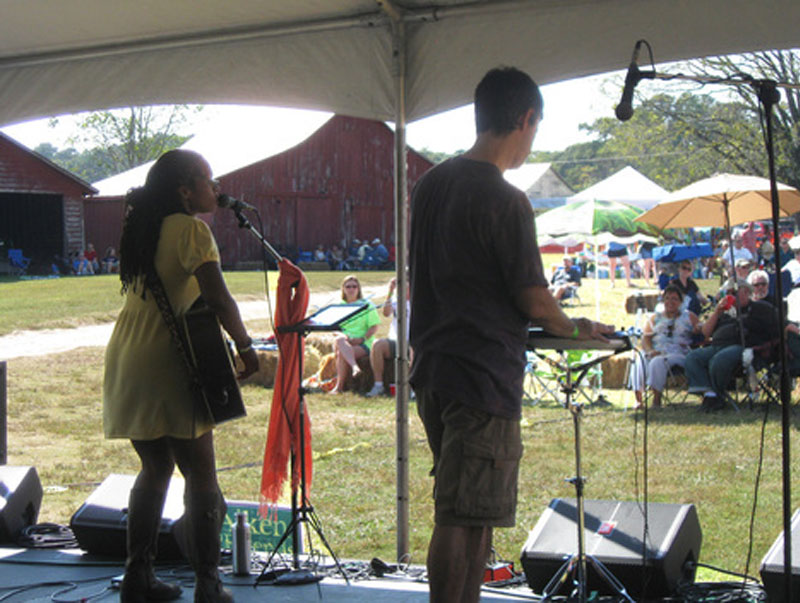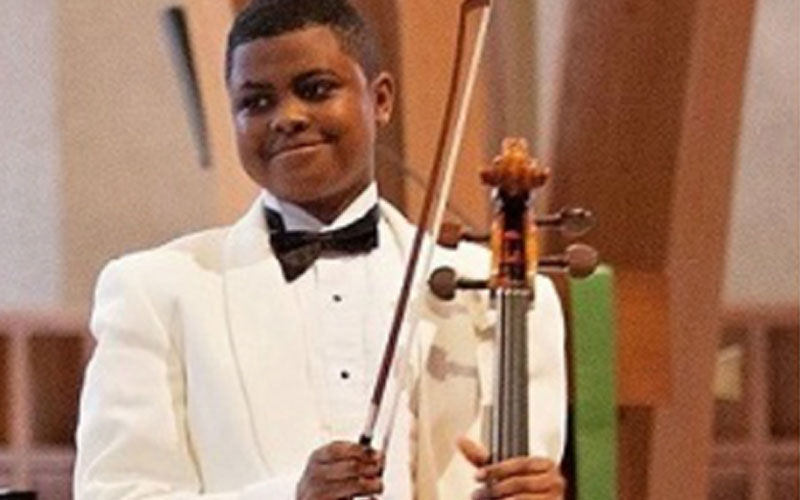 Sundays at Four offers fine chamber performances presented in intimate venues in Genuine Smithfield, providing an opportunity for area professionals and recognized students to perform and share their art with the community.
The concert season includes three professional chamber music performances and young artist concerts and master classes.

Smithfield VA Events offers three exciting events held riverside at Windsor Castle Park. This trio of first-class events have becomethe hottest tickets in Coastal Virginia! The three events are: BOB Fest & 8K Chilly BOB Roadrace featuring all-you-can-eat(and drink!) Bloody Mary's, Oysters, BBQ & Brunswick Stew, live music! Held in January. Smithfield Wine & Brew Fest features over 100 tastings of Virginia Wines & Craft Brews, and Organic Wines & three stages of live music. Held in April.
Bacon, Bourbon & Music Fest is held the last Saturday in September and features Bourbon & VA Brew tastings, Lots of Big Bacon, wine & live entertainment.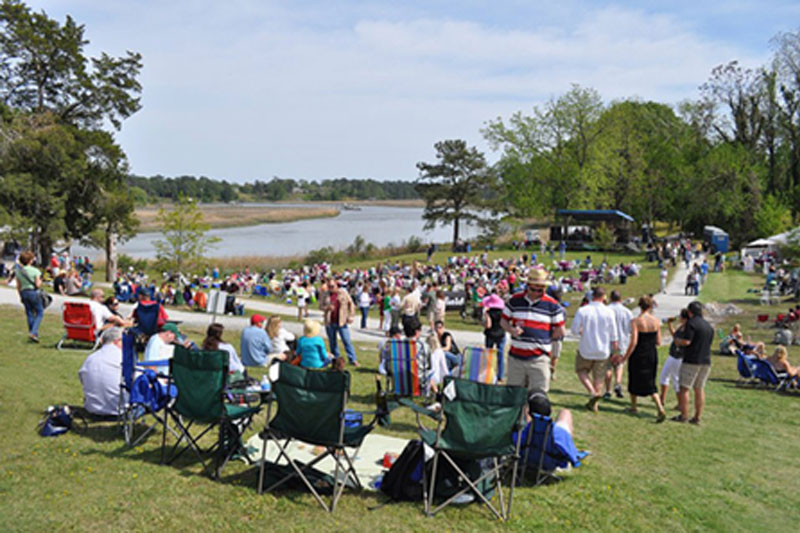 Smithfield's Friday Night Concert Series is very popular! The Isle of Wight Arts League, in partnership with The Smithfield Times Newspaper sponsors this series on the front lawn of the Smithfield Times on Main Street in the downtown Historic District since 1987! These concerts are free to the community every Friday evening at 8:00 p.m. from Memorial Day through Labor Day and feature a delightful mix of musical styles from local and regional artists.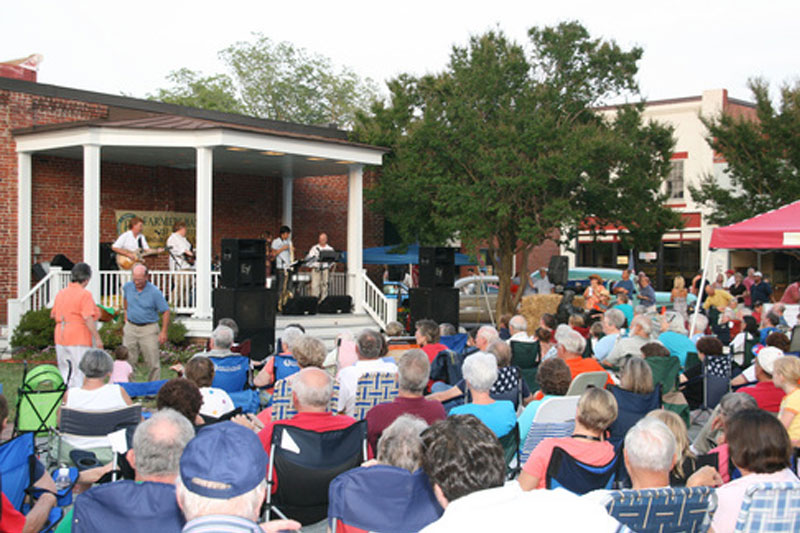 Smithfield & Isle of Wight Tourism sponsored events
Okay, this one should come under the heading "Culinary Arts," but any mention of special events in Genuine Smithfield wouldn't be complete without bragging about our award-winning Smithfield Farmers Market, recently named one of the Top 101 Farmers Markets in the country! And the market does feature live music every week. Held each Saturday morning from April through October in the parking lot of the Bank of Southside Virginia on Main Street in downtown from 9:00 a.m. until 12:00 noon, with specialty markets throughout the year the market offers locally grown produce, beef, pork, chicken, eggs, peanuts, plants, herbs, baked goods, coffee, cheese, honey, barbecue, wood-fired pizza, ham sandwiches, handcrafted items and more! Pets welcome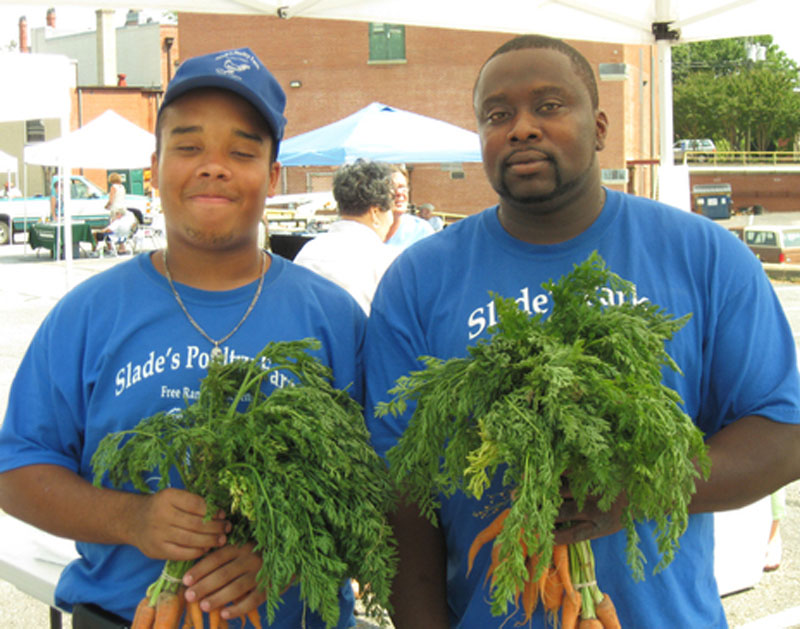 Smithfield & Isle of Wight Tourism also sponsors the Genuine Smithfield Christmas Parade, the Downtown Smithfield St. Patrick's Day Parade and Restaurant Week. Of course, there are many more special events held throughout the year in the area. Light Up Main and our Evening Mistletoe Market, the Genuine Smithfield Arts Festival, plus entertainment at our various restaurants...all of these and more are featured on the Events page of our website. And don't forget to sign up for our weekly e-newsletter "Where the Locals Go" by emailing our Special Events Coordinator, Connie Chapman at cchapman@isleofwightus.net.