If you're not an artist yourself, you're most certainly a devoted arts patron and will be able to appreciate a gorgeous painting, sculpture, folk art piece, or unwinding with a terrific live concert or play. Your travel plans are as creative as you are. Smithfield and Isle of Wight County offer "HeARTs Lovers" 4 galleries, one of the region's premiere community theaters, and concerts and special events throughout the year.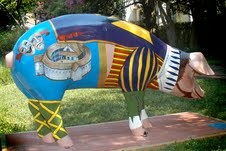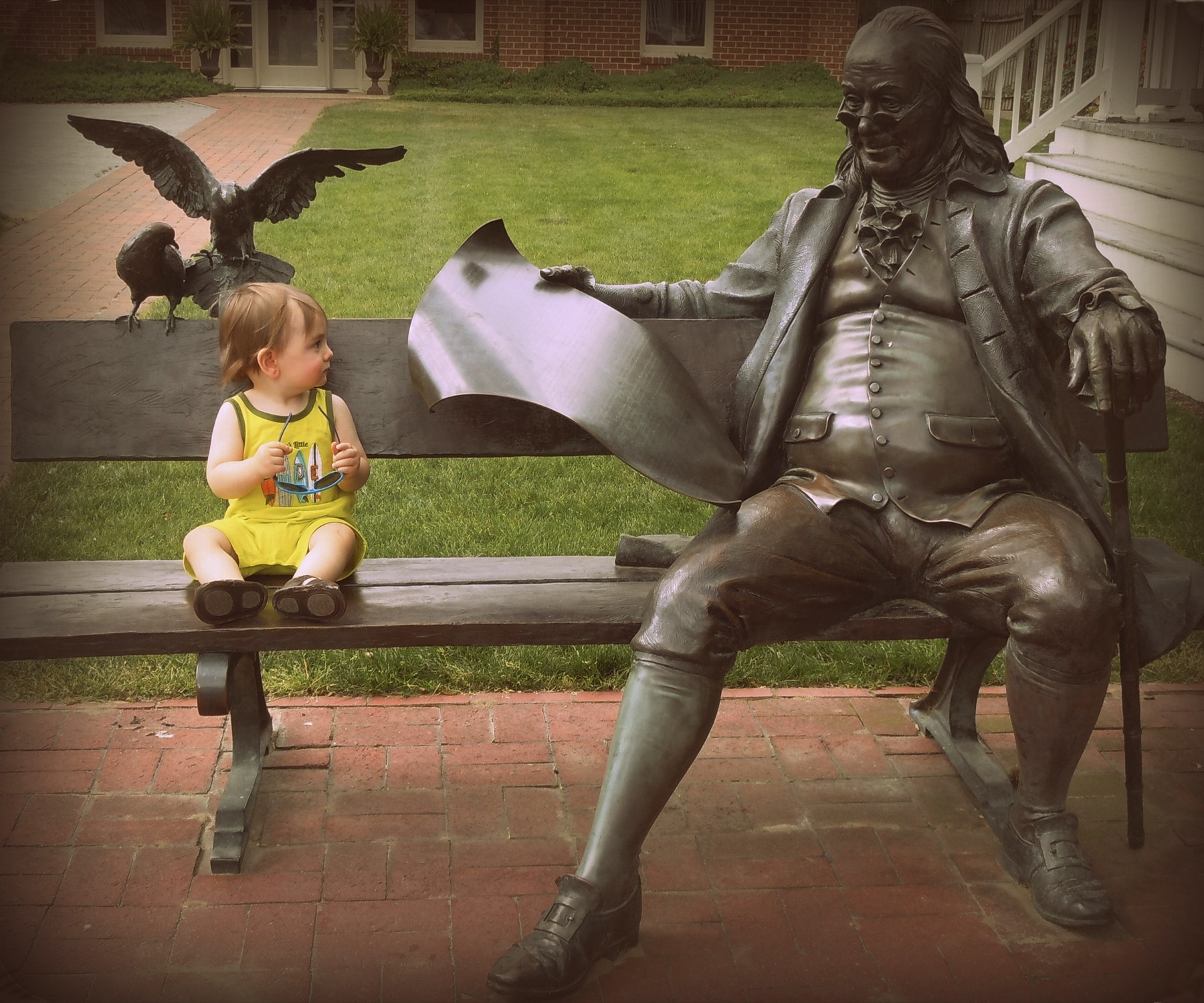 In addition Smithfield's Porcine Parade and exquisite, life-size George Lundeen bronze statues of such luminaries as Ben Franklin, Robert Frost and Thomas Jefferson are scattered throughout the lovely downtown district.
Smithfield and Isle of Wight County, one of the oldest county governments in the country, are vital components of our nation's beginnings. Smithfield, incorporated in 1752, maintains its quaint river town feel and is known worldwide for its famous ham curing process. The area offers year-round cultural arts events. This small town gem delivers "hams, history, hospitality & HeART,
DAY 1: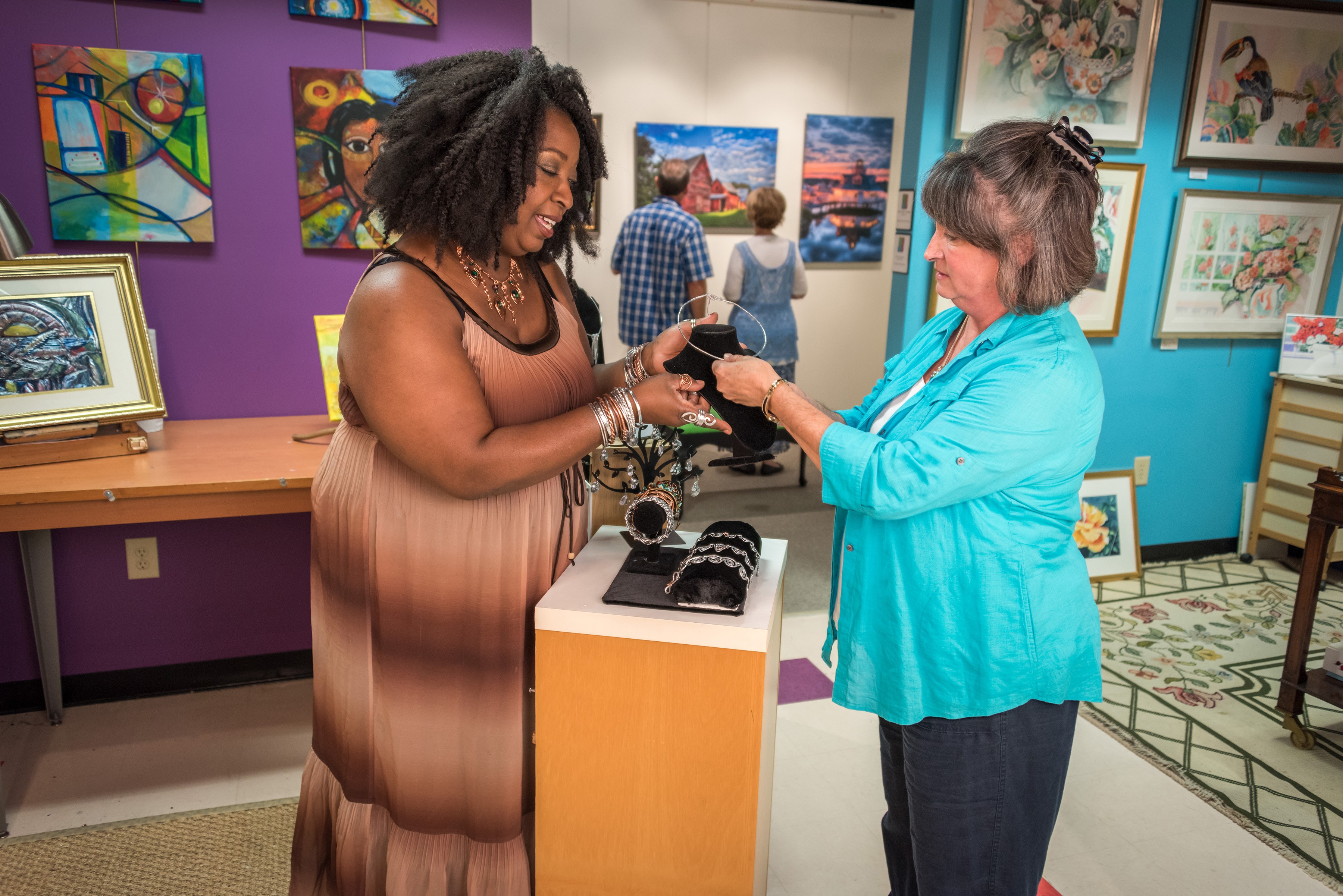 Begin your visit in Smithfield at the Visitor Center - also home to the Arts Center @ 319 - offering tourist information, a gallery/gift shop and the chance to chat with resident artists. Peruse the art galleries along Main and Church Streets, and stop by the post office which features a mural depicting the early settlers of the county. Enjoy lunch at Smithfield Foods' flagship shop and restaurant, Taste of Smithfield.
After lunch take in the unique shops in the downtown district. While strolling, watch for the town's six distinctive life-size bronze statues by George Lundeen, depicting such figures as Benjamin Franklin, Thomas Jefferson, Robert Frost, the Valentine Couple, and the founders of Smithfield Foods. The Genuine Smithfield Historic Walking Tour guides visitors past many historic buildings featuring stained glass, including Christ Episcopal Church (which features a Tiffany-style window), Trinity United Methodist Church and the Walton Mansion.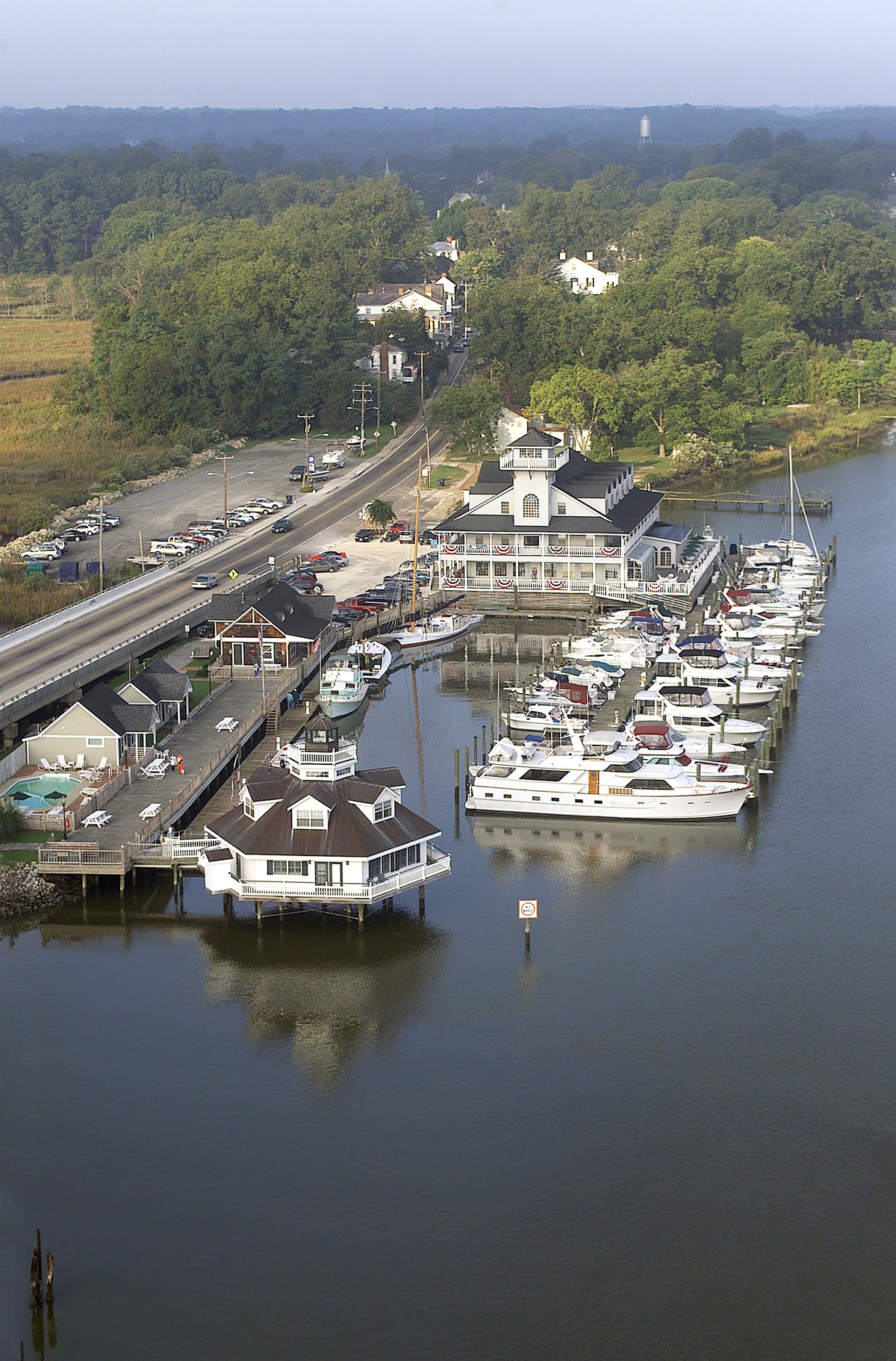 Finish your day with dinner riverside at Smithfield Station, followed by one of our local concerts or special events.
In fact, you may want to plan your trip around our many local events and concerts including: Smithfield's award-winning Farmers Market, the Friday night Summer Concert Series, Smithfield Music Concerts, or the "Sundays at Four" Chamber Concert Series. Smithfield VA Events offers three boutique special events each year as well: Smithfield Wine & Brew Fest, BOB Fest & 8K Chilly Bob Roadrace ("Bloody Marys, Oysters, BBQ and Brunswick Stew"), and the Smithfield Bacon, Bourbon & Music Fest.
Or plan your trip around our Boardwalk HeART Show, held in early August on the boardwalk at Smithfield Station. This juried show offers cash prizes to the artists. Coming in 2020 - the Smithfield Arts Festival...watch this website for more details!
Complete the online form on the home page of this website to sign up for our weekly "Where the Locals Go" e-newsletter to stay informed of these and all the special events taking place in the area.
DAY 2: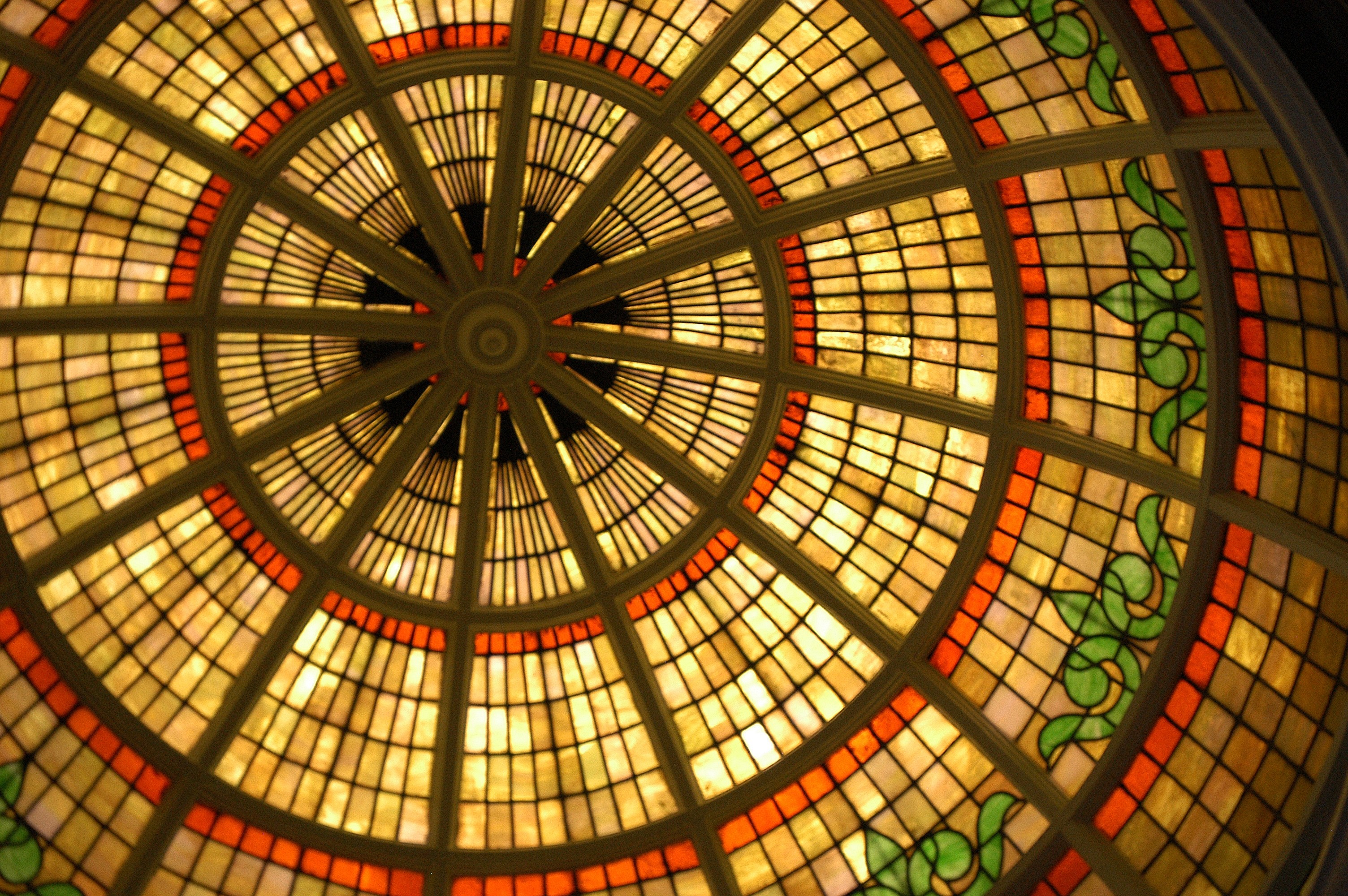 Breakfast downtown at Cure Coffeehouse, then visit the Isle of Wight County Museum on Main Street with its overview of the county's history and the world's oldest ham. The beautiful stained glass dome at the museum is one of its most attractive features. Finish your tour of the Historic District by visiting the 1750 Isle of Wight Courthouse and the Schoolhouse Museum, an African-American Museum built in 1932.
Have lunch at the Smithfield Ice Cream Parlor, then head to Historic St. Luke's Church and Museum, Virginia's oldest church. The church offers lovely examples of historic stained glass and two bronze statues on the grounds.
The county offers two historic forts in beautiful natural settings overlooking the James River. Historic Fort Huger, the "Gateway to the Confederate Capital," offers a self-guided walking tour to view mounted cannons and the historic James River. A short drive takes you to Fort Boykin Historic Park, a fort constructed in 1623 to protect the colonists from the Indians and raiding Spaniards.
Finish your visit to Smithfield & Isle of Wight County with dinner riverside at Captain Chuck-a-Muck's in the scenic village of Rescue.
All attractions listed are free with the exception of Historic St. Luke's Church and the Isle of Wight Museum which charge a nominal fee.
Custom tours can be arranged. For further information or ideas to personalize your itinerary, contact the Visitor Center at 757.357.5182, Toll Free at 800.365.9339 or via email to: kmountjoy@isleofwightus.net.